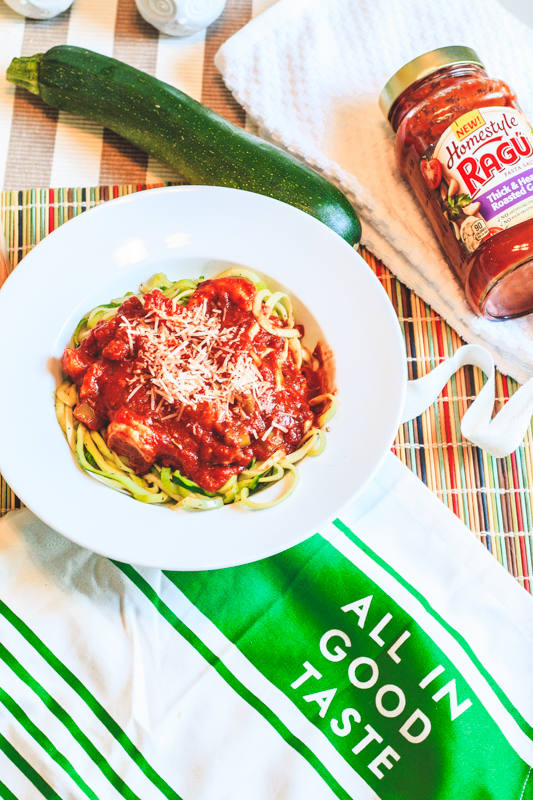 Since the beginning of the year, I've been undergoing some lifestyle changes. I purged my closet and now use a capsule wardrobe and I even decided to do something about my weight by going on Weight Watchers. So far I've lost 25lbs and I feel and might I say look amazing. Although I've changed the way I eat I still like to enjoy great homestyle tasting meals with my family in friends so that we can keep the tradition of Sunday meals around the dinner table alive. I do this by switching out Carbs with delicious locally sourced vegetables to make noodles!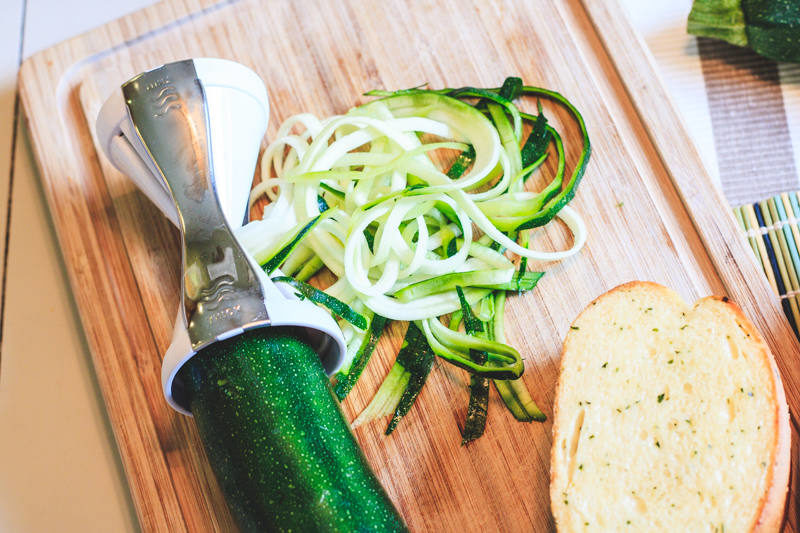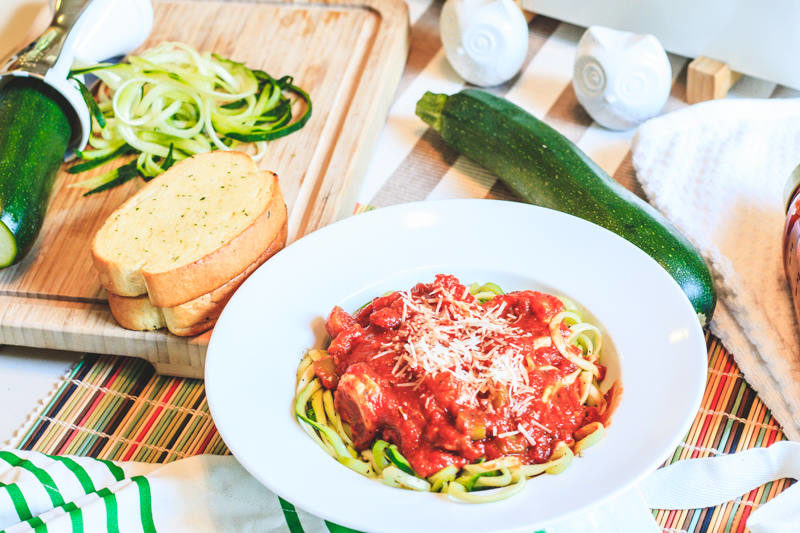 If you've never tried Vegetti you're seriously missing out. My husband was a skeptic when I first announced I was going to prepare the meal but now he chooses it over normal spaghetti every time. The secret is to not only use Zucchini to make your Vegetti, but to spice it up by adding other great tasting veggies like mushrooms, sundried tomatoes, and even bell peppers.  We love to mix up whatever protein is available but our favorite is shrimp.
 When it comes to sauce we always turn to Ragu when we want to make a quick meal. RAGÚ® Homestyle sauce is the thickest sauce that the brand makes. Instead of looking soupy it hugs the pasta making sure you get great tasting flavor with every single bite. RAGÚ® Homestyle sauce has the boldest flavor as they peel chop and simmer a special blend ingredients to layer and build the flavor. The one thing I noticed about this sauce was how fragrant it was. It took me back to days at my Grandmothers and when she used to cook Sunday meals. The scents just make your mouth water and your instantaneously ready to dig in. 
Ragu has  five varieties of Homestyle Sauces that you can use in so many recipes. Check out the varieties below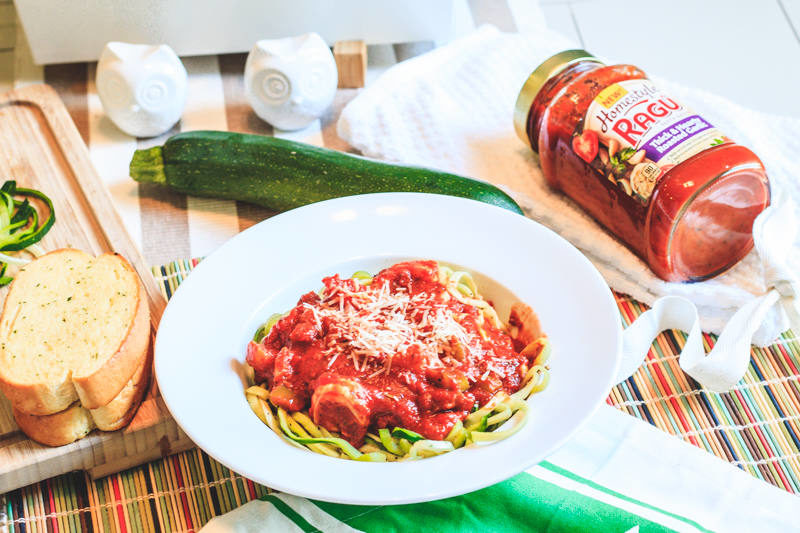 [yumprint-recipe id='10']