This post is sponsored by Borden Cheese
Cheese Fries are one my guilty pleasures. I love ordering them when I dine out, but they never come out just the way I want them. It's usually just a pile of fries, a sprinkle of bacon and cheese thrown on top. Unfortunately, these chefs don't understand that there is an art to making cheese fries. You can't just throw stuff on top it has to be layered so that with each forkful you're getting a bit of everything. Since I was tired of eating leftovers and I knew it was going to be hard to yank my husband away from his beloved football games, I decided to whip up a batch of cheese fries, made just the way I wanted! Thus, Loaded Turkey Cheese Fries were born.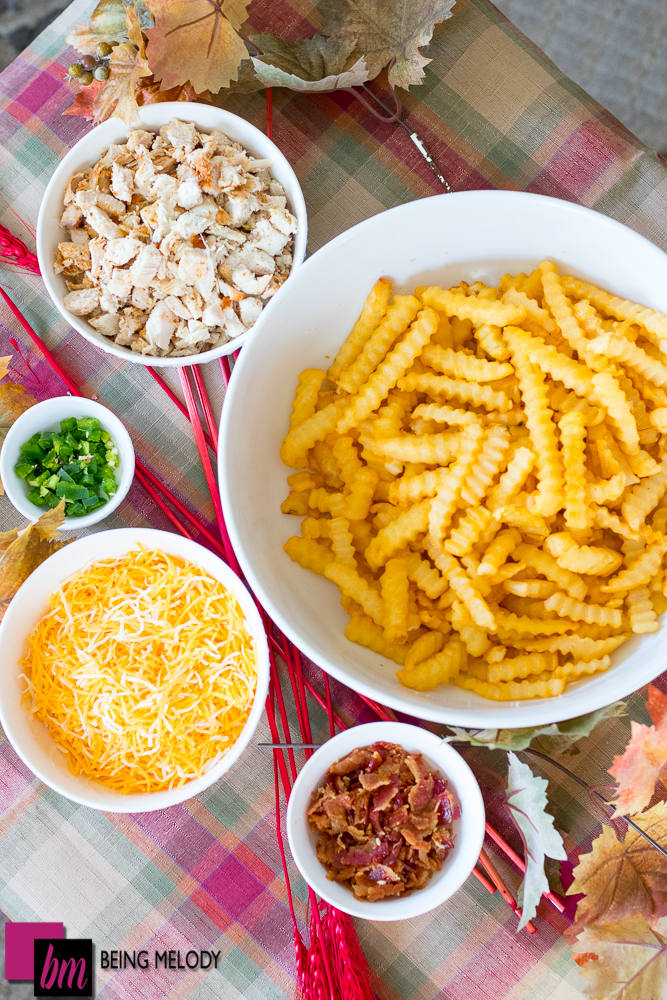 To give these cheese fries a bit more oomph, I decided to add some leftover Thanksgiving turkey to the mix making this already hearty meal even better. It also used up a good bit of the leftover turkey, reducing the amounts of turkey sandwiches I would be forced to have in the future. As I mentioned before making the perfect batch of cheese fries is all about the technique. You have to layer the ingredients to make it as bit as flavorful as the one before. After adding some fries to the bowl, I added freshly cooked bacon, chopped leftover Thanksgiving turkey and fresh jalapenos. The last thing I added was a heaping amount of Borden Cheddar and Monterrey Jack Cheese.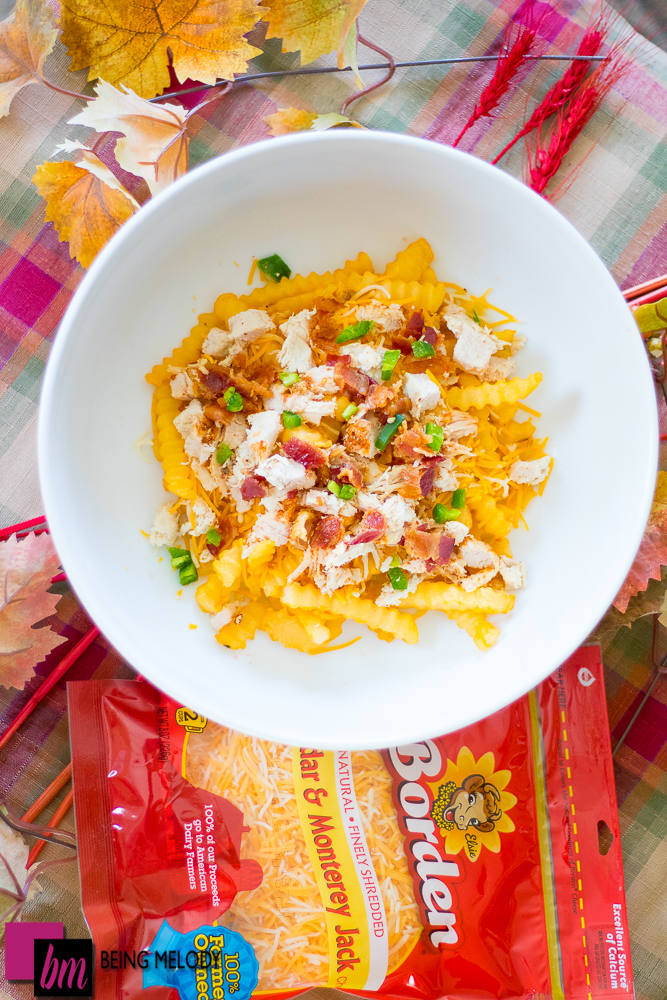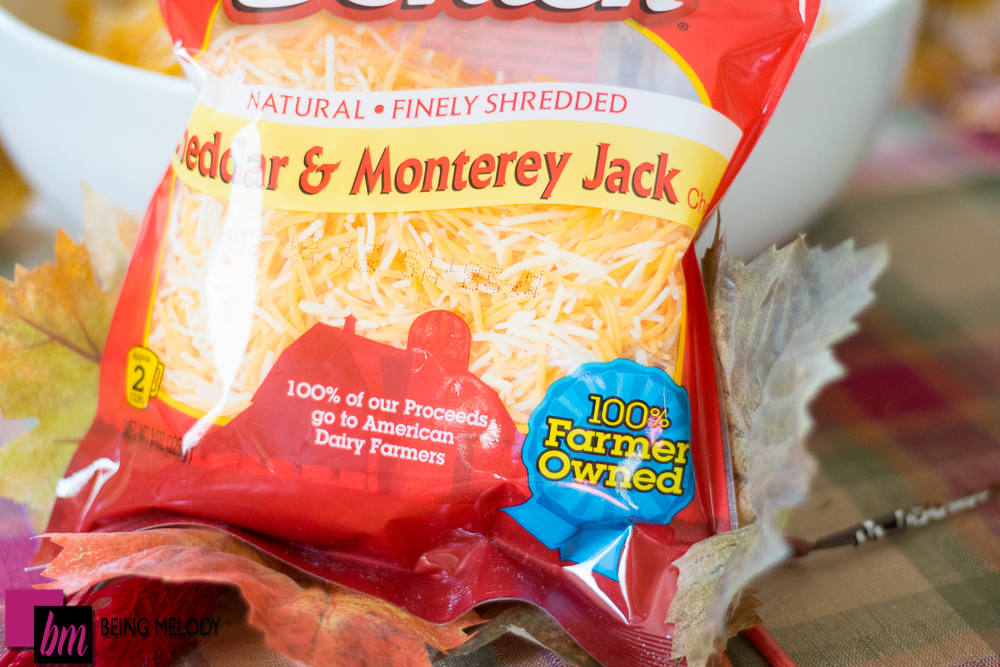 I love using Borden Cheese in all of my recipes. One of the reasons is because it's 100% Farmer Owned! Borden Cheese is brought to you by a cooperative of more than 8,000 family-owned dairy farms across the United States. To me, this means my family is getting quality products that not only makes my family feel good but also provides jobs and passes down a legacy at the same time.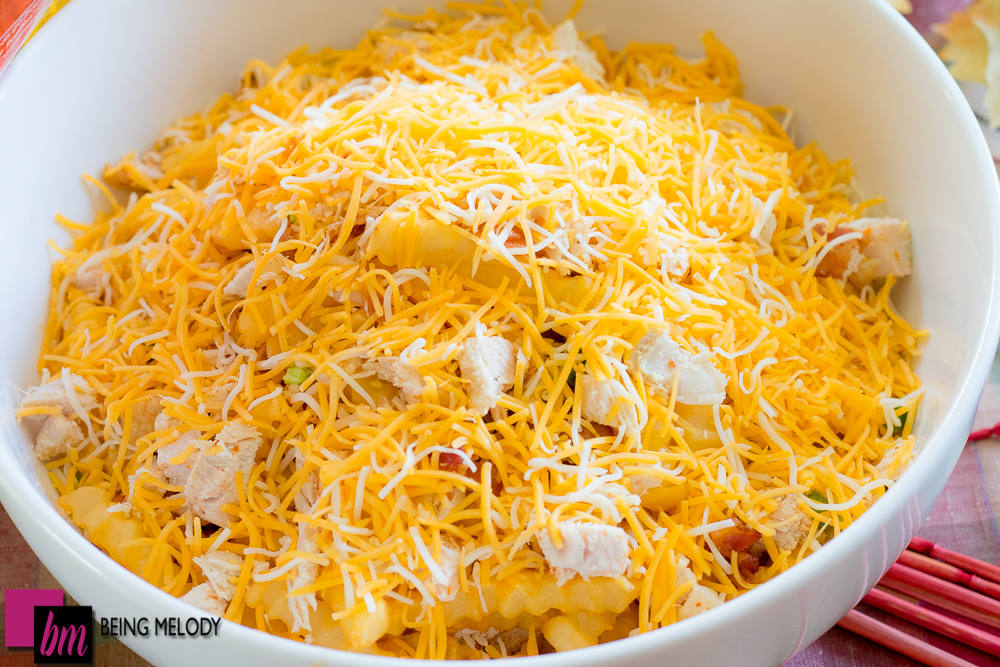 I made sure that the last layer of my Loaded Turkey Cheese Fries was completely smothered in cheese. Borden Cheese has a huge selection of cheeses including Mozzarella and Swiss, but for this recipe, I decided to use the Cheddar & Monterey Cheese mix because the flavor combination of the two was the perfect fit for this dish. Plus the Monterey melts down so nicely.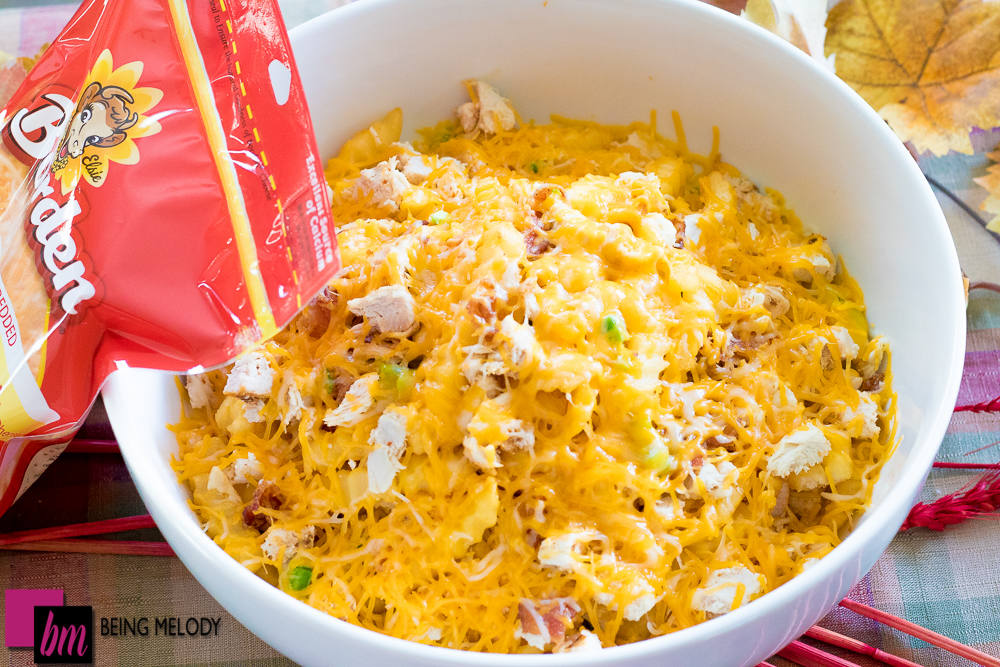 I popped the completed batch of goodness into the oven for about 10 minutes to allow the cheese to melt throughout. The result was absolutely breathtaking and after topping with sour cream and dipping in a side of ranch turned out to be everything my taste buds were dreaming. It's amazing what layering and just the right amount (or whole bag) of cheese will do. Borden Cheese is available at major grocery stores and independent retailers across the country. If you're looking for more great recipes that you can use your Thanksgiving leftovers in head over to the Borden Cheese Facebook page or Instagram for more mouth-watering ideas!
[yumprint-recipe id='12']