This is going to be a rather picture heavy post, let me just warn you of that up front in case you're all "dang Melody". This post is going to encompass three separate collections that NARS Cosmetics released this winter. First up is the Spring 2017 Color Collection called Wildfire, followed by the Soft Matte Complete Concealer, and then the new Nars Primers!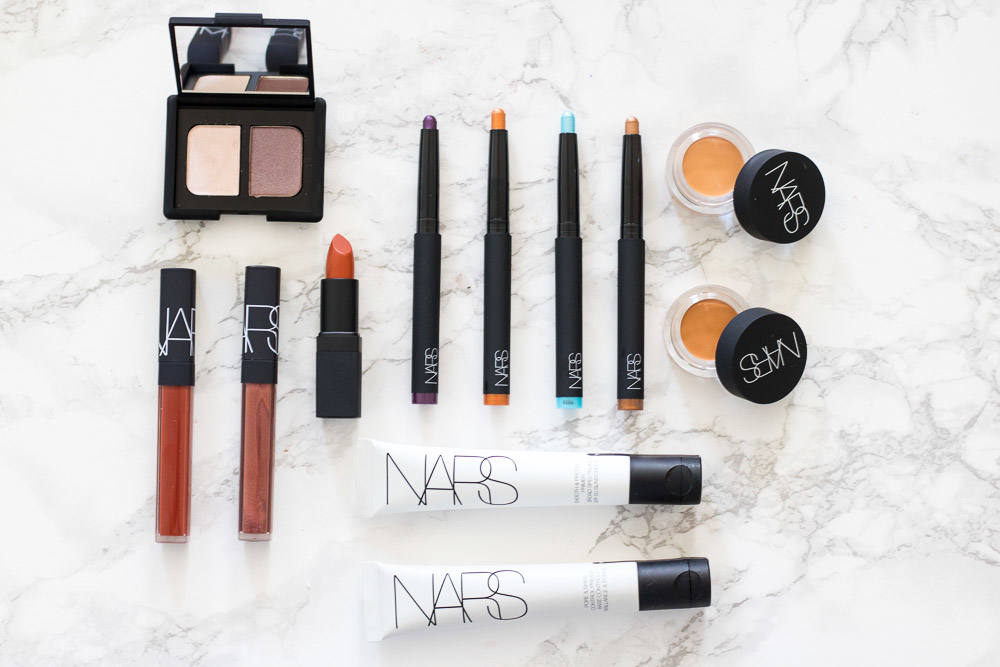 WildFire Collection
The NARS Spring 2017 Color Collection aptly named Wildfire brings us out of dreariness of winter into a world of beautiful color reminiscent of hues that remind me of subdued tropical florals. If anything is going to catch your eye about this collection it's going to be the free-spirited colors. The eleven piece collection includes a mix of eyeshadows, blush, and lips.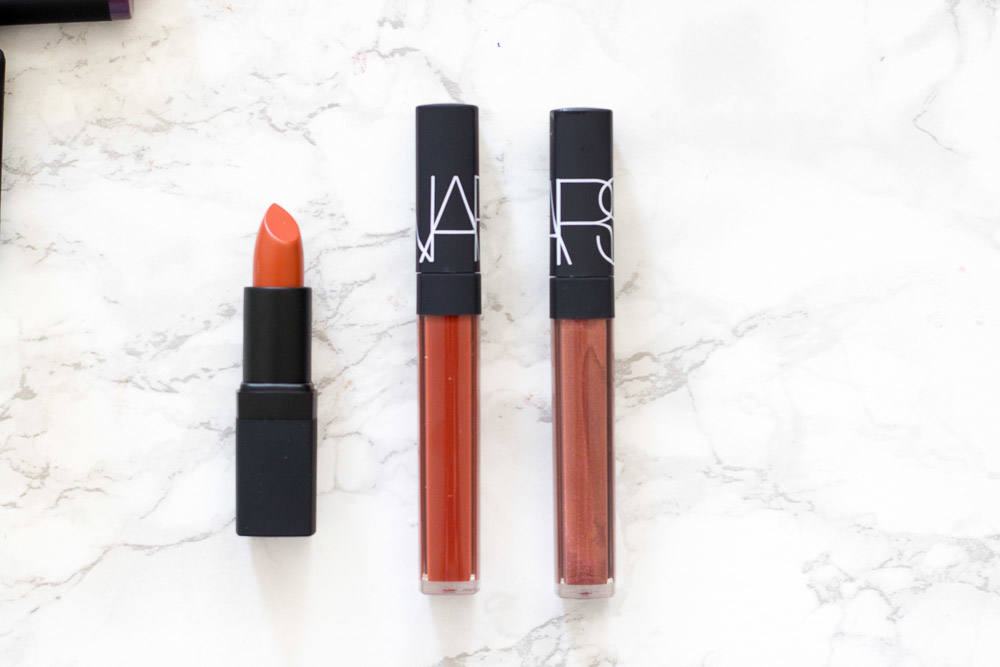 There are two lipsticks $28 in this collection, Breaking Free (Neon Coral) and Kiss Me Stupid (burnt sienna)* accompanied by two lip gloss $26 Asphalt Jungle (Shimmering Sangria)* and Aragon (Red Chestnut). In the photos below you'll notice that Kiss Me Stupid wears a bit lighter than the name describes. Shimmering Sangria and Asphalt Jungle are perfectly pigmented lipglosses. Asphalt Jungle is my favorite of the two with just the right hint of shimmer and color to make it a great neutral toned lipgloss.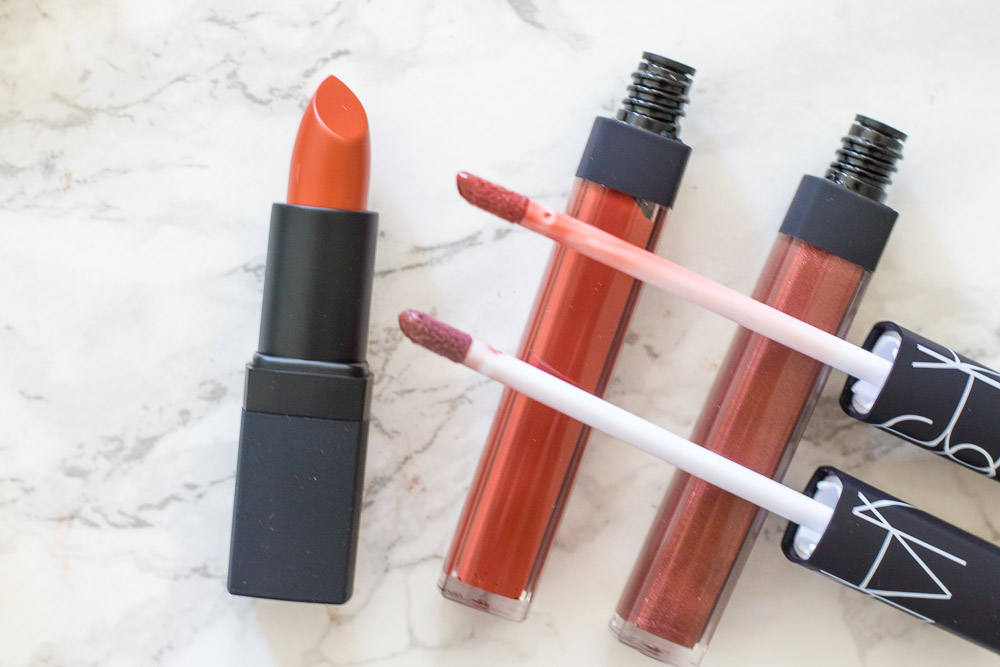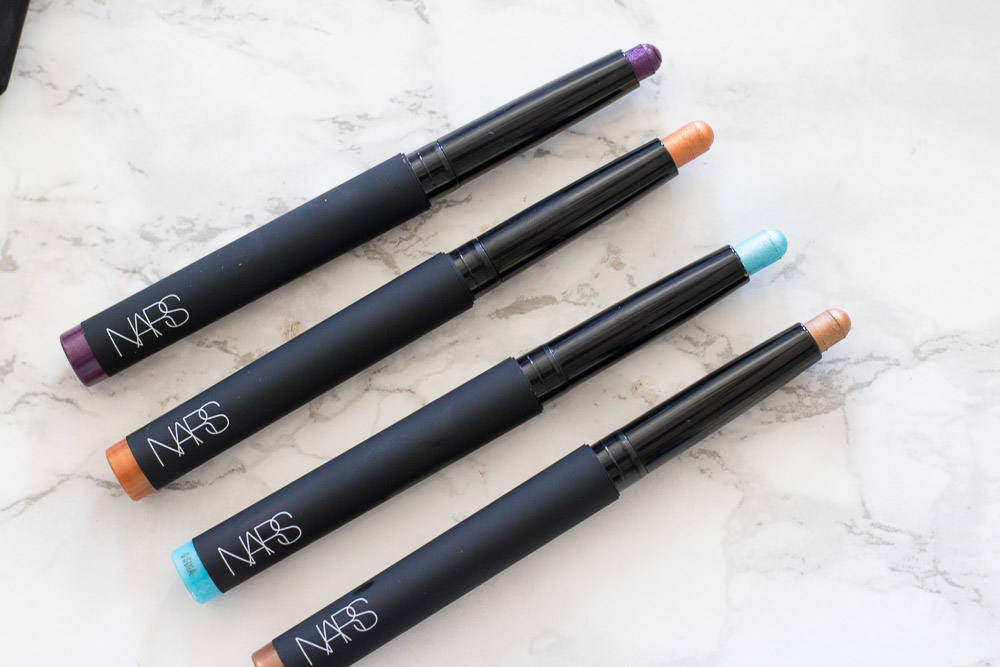 I was really excited to see the Velvet Shadow Sticks $28. I love using these as opposed to using an eyeshadow primer because they have amazing staying powder and really help you bring out the color in your eyeshadow. There four new shades in the Velvet Shadow Sticks Grande Large (Metallic Sky Blue)*, Siros (Bronze), Usbek (vivid purple)*, and Belle-Ile (shimmering mandarin orange). The shadow sticks glide on soft and creamy and have great staying power. I paired Usbek with the duo eyeshadow in Thessalonique (shown below) to create a beautiful purple eye look.  
To round out the WildFire Collection Nars released two duo eyeshadow palettes $35 Thessalonique (iridescent seashell pink and iridescent violet smoke) and Chiang Mai (shimmering sea blue copper)*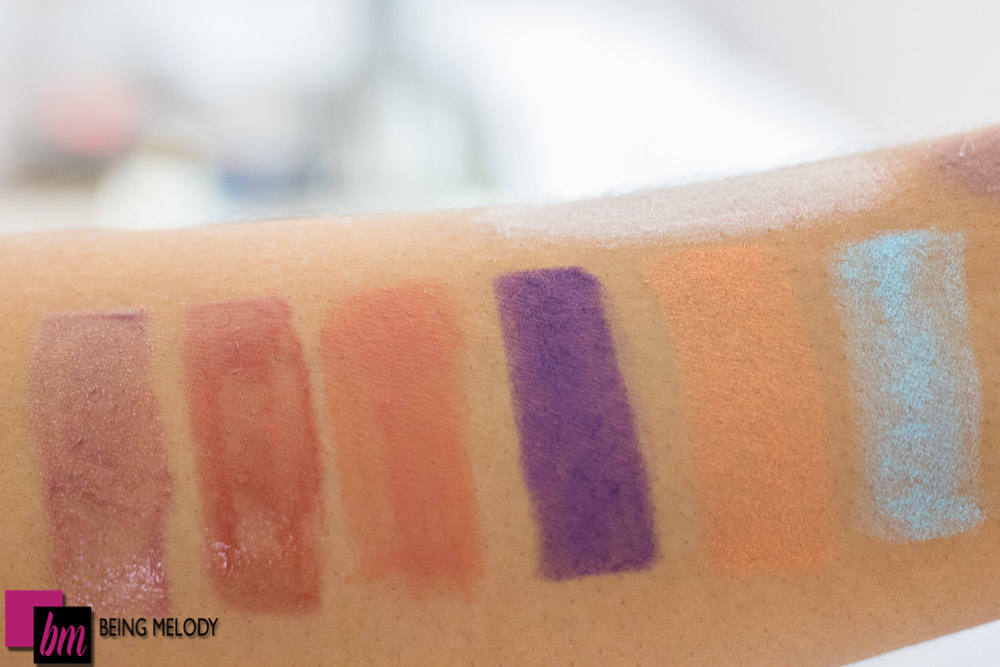 From L-R: Asphalt Jungle, Aragon, Kiss Me Stupid, Usbelk, Belle-Ile, and Grande-Large
*=Limited Edition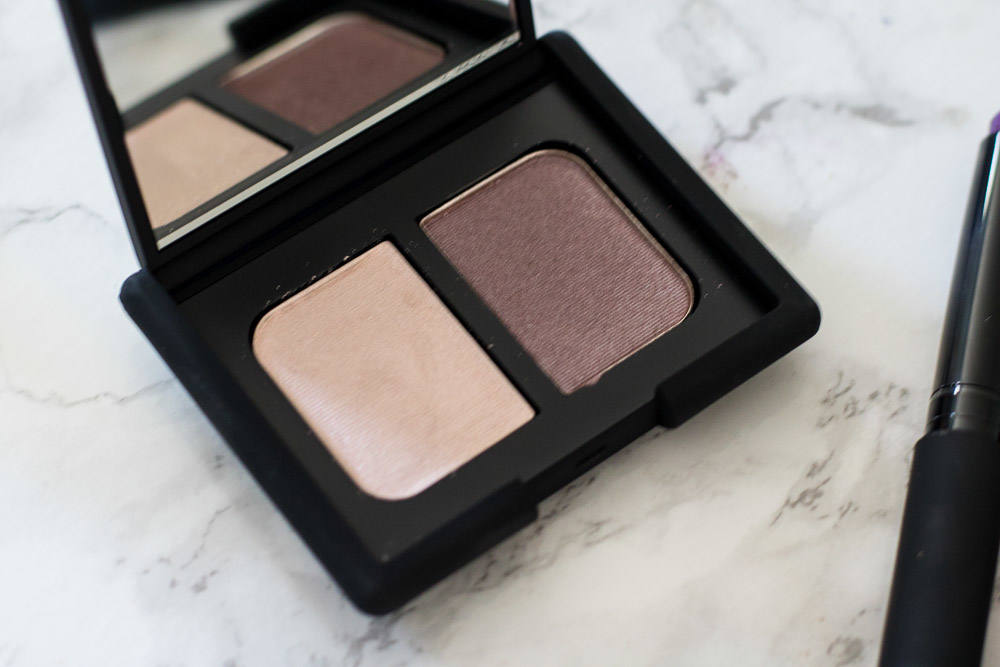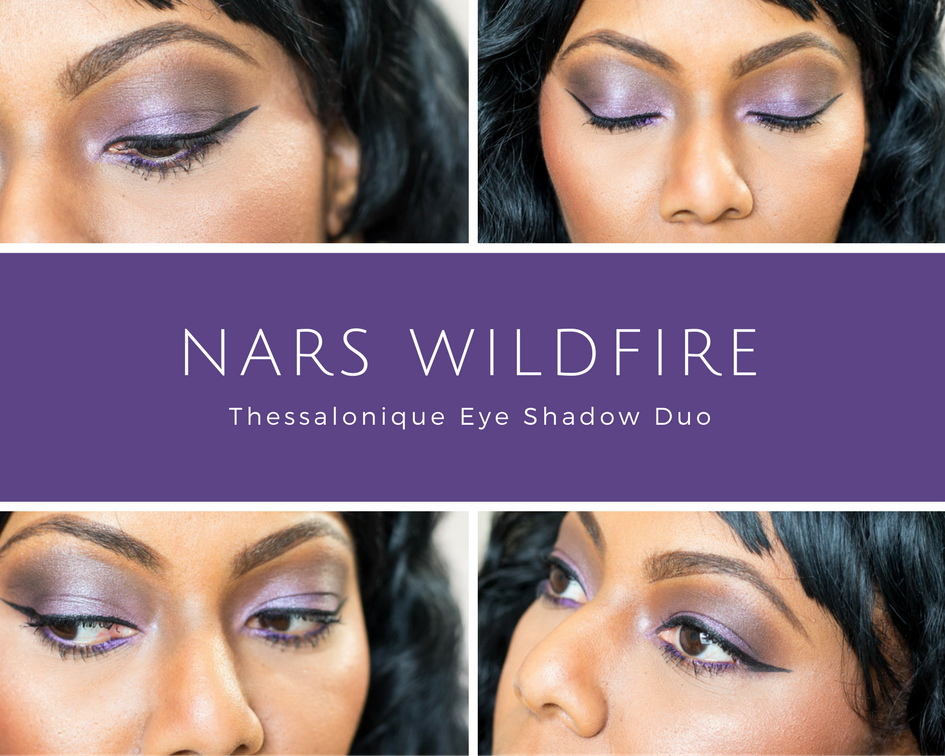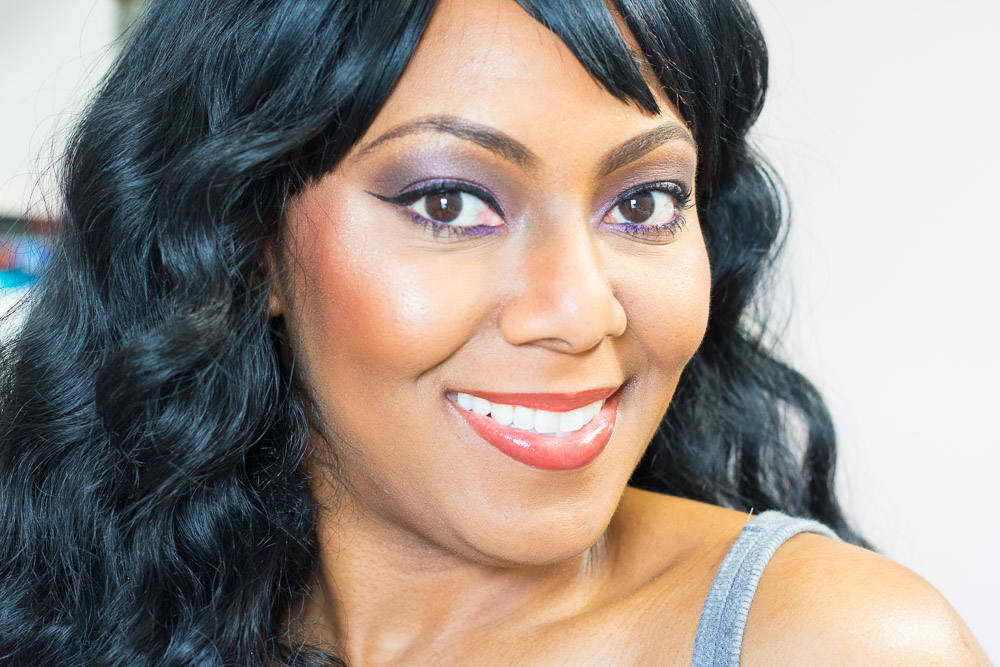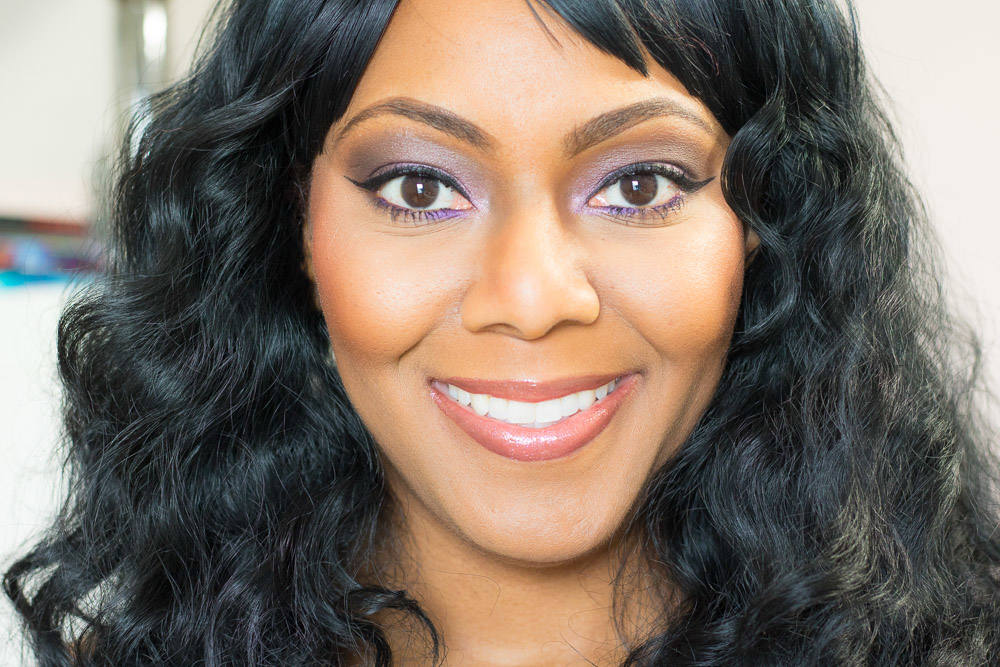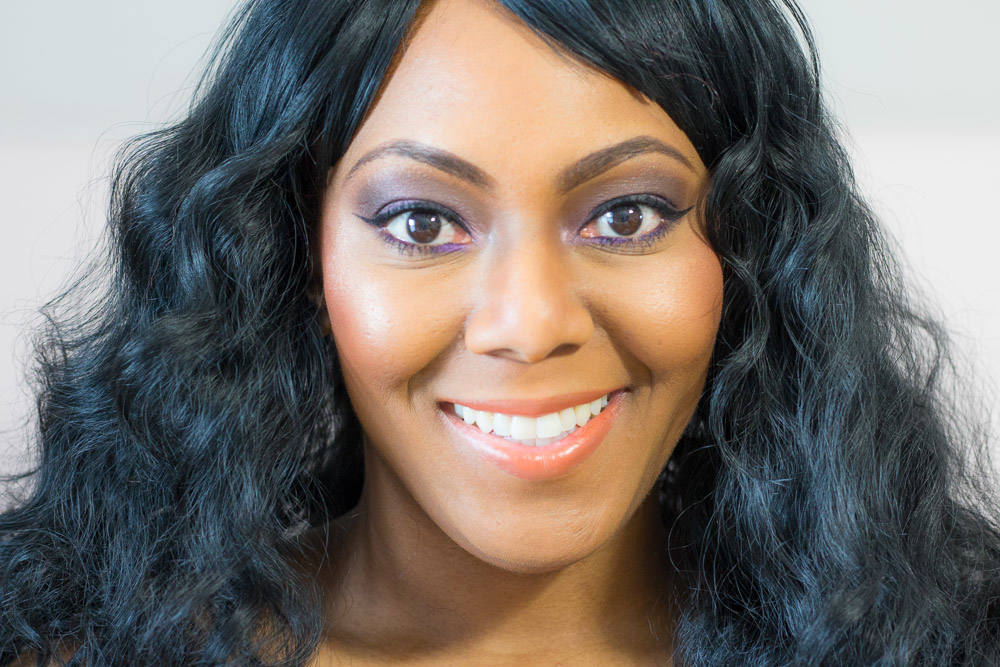 Overall I really like the colors in this collection. They're a bit more subdued but will slowly ease us into spring. The NARS Wildfire collection is available January 15th at Sephora and February 1st at department and specialty stores.
---
Nars Primers $36
This winter Nars is introducing three breakthrough face primers to help prep the skin and create the perfect canvas. We all know essential a good primer is underneath our makeup and I was interested to see how well these would do paired with a full face. I was sent two primers for review purposes, the Pore and Shine Control Primer along with the Smooth and Protect SPF 50. The third primer not shown here is the Radiance Boosting Complex Primer. As I tend to use a good bit of highlighters I felt I wouldn't get too much use out of that one.
The Pore & Shine Control Primer contains a pore minimizing complex that helps to control shine and mattifies the skin throughout the day with soft focus powders. I wore this primer underneath the makeup I did for the photos above and it does an amazing job at keeping oil at bay 
After my chemical peel, I'm all about wearing sunscreen even if it's pouring rain outside. I also like dual purpose products so the Smooth & Protect SPF was right up my alley as it provides SPF 50broad spectrum protection and helps to blur out imperfections in the skin while enhancing the look of makeup.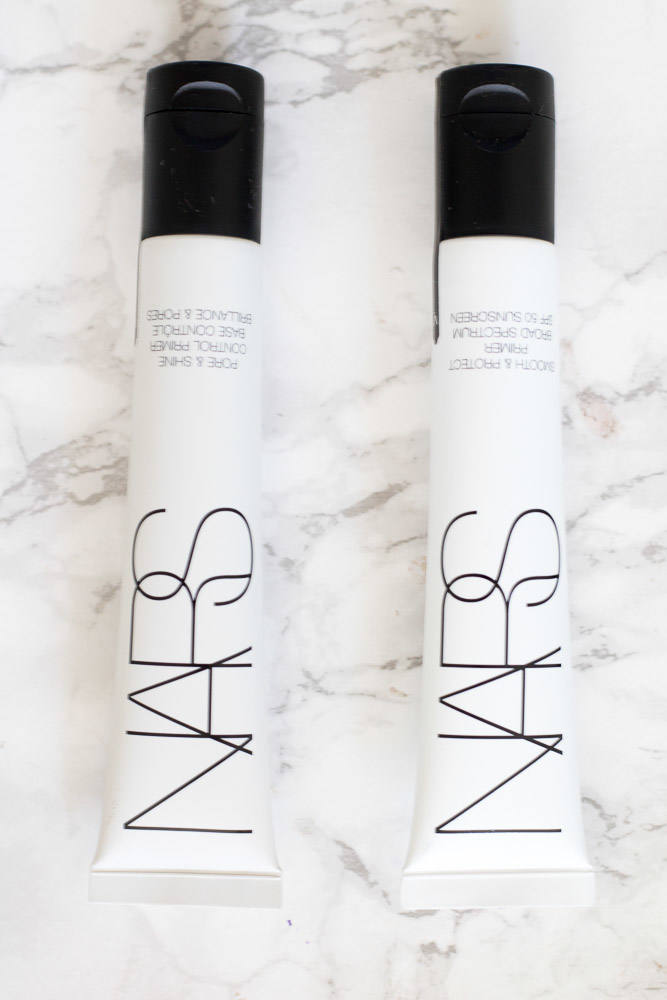 ---
NARS Soft Matte Complete Concealer $30
Last, but definitely not least, NARS introduced us brand new high coverage concealers These all-purpose concealers blur, conceal, and smooth delivering a natural looking oil free cream formula.  There are 16 new shades to choose from that range from a true ivory seen with Chantilly to a Dark Brown with olive undertones seen in Dark Coffee. I tried out the shades Caramel (medium dark yellow and golden undertones) along with Ginger ( golden undertones for a medium complexion). Of the two I found that while ginger is more my complexion Caramel could definitely be used to brighten. For the look above I used Caramel to brighten my under eye area. I applied this concealer with my fingertips and I found that the warmth from my fingertips made it easy to smooth and blend. Be careful not to use too much, as I feel it can begin to look a little cakey if you're not careful.
While this is a cream concealer it contains optimal diffusion powders that help to maximize light diffusion and well as advanced powders created with a unique interwoven structure to lay flat while staying connected for the highest level of coverage. This concealer also contains hyaluronic acid which helps to hydrate, soften, and plump the skin for a healthier-looking complexion!
I plan to play around with the Soft Matte Complete Concealers a bit more to get a better idea of how they wear in different situations, but for the most part, I like their ease of use and great coverage.  The Soft Matte Complete Concealers are available at NarsCosmetics.com along with Sephora.com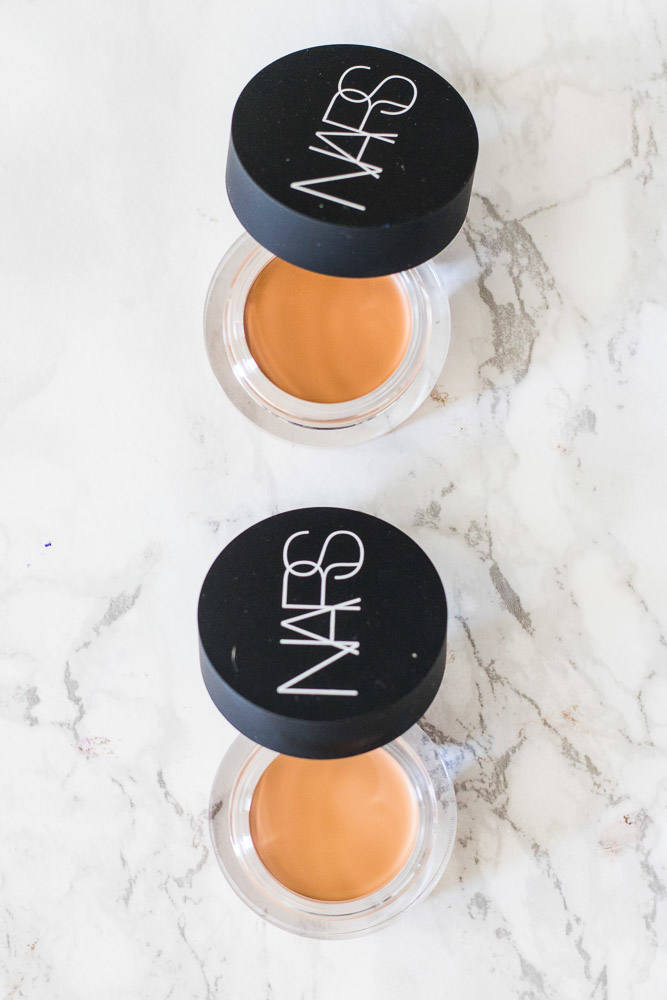 Top-Caramel Bottom- Ginger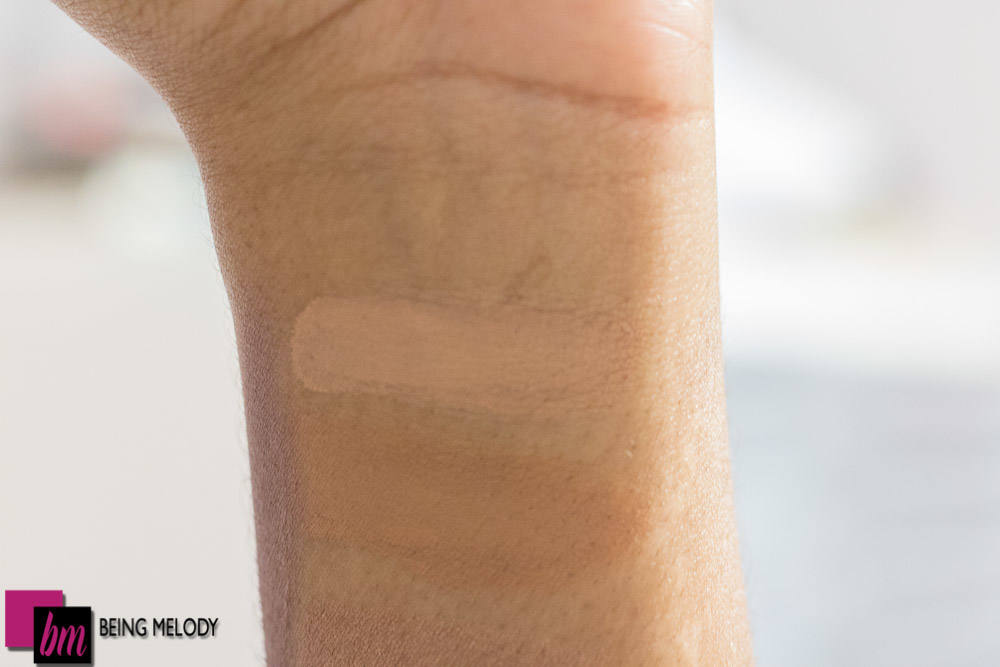 Top- Ginger Bottom Caramel