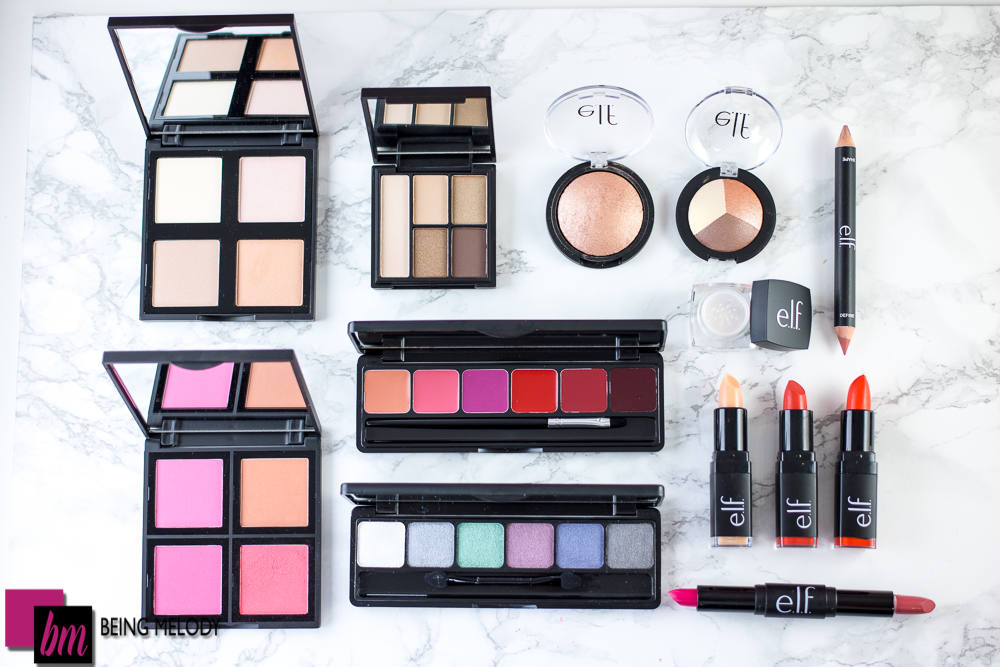 Ever super regret waiting too long to get hip to a product? That's basically me right about now. I've been hearing and seeing E.L.F cosmetics everywhere, but I never stopped to pick up any items for myself. I'm going to put this on the fact that I haven't really been shopping my local Target aisle for beauty products, and if you're not buying that then okay sue me, but list yall… I am head over heels with the latest E.L.F beauty products that I've been able to try out thanks to being a member of the #elfbeautysquad. I decided instead of reviewing each and every item I'd share some of the items from each box that have been using on a recurring basis.
Not shown above are the e.l.f Makeup Remover Cleansing Cloths. These have some serious makeup removing power, and I've been using them almost daily. On my next trip to the store, I plan to pick up at least 2-3 just to keep them in stock.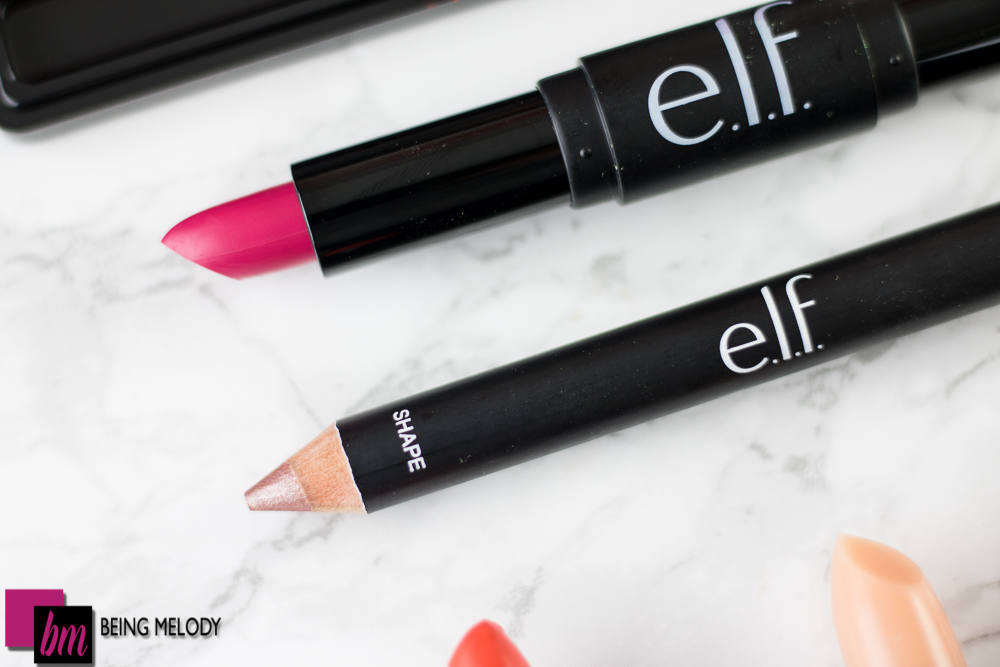 I wasn't sure what to think about the  Illuminating Palette until I tried it out. The Baked Highlighter in "moonlight pearls" is shown above and I've found that the best way to get product from it is to apply with your hands. The Illuminating Palette is nothing like that, and you can definitely go in with a brush. I did find that the pigmentation wasn't as intense as it I've seen with other illuminators, and I did get all glowy, but it was a nice enough touch to give me a soft glow. Of course, if you want a nice glow you can always sweep on more. 
I squealed when I found the e.l.f Blush Palette in one of my boxes. Blush palettes like these are great for travel or throwing in your makeup bag. There are two palettes a light and dark, I received light, and the colors are still perfect for my medium brown skin. The pigmentation is great, and on some colors, you may want to be a little light handed, or you'll be blending for days.
Another one of my top products from e.l.f is their
lip exfoliator
. Most lip exfoliators are in a jar, and you have to use your fingers to apply it, but this one is in a lipstick tube! How genius is that! Now I can exfoliate my lips without getting it all over my hands. Also, this stuff will seriously get all the dead skin off your lips allowing your matte lipstick game to be flawless.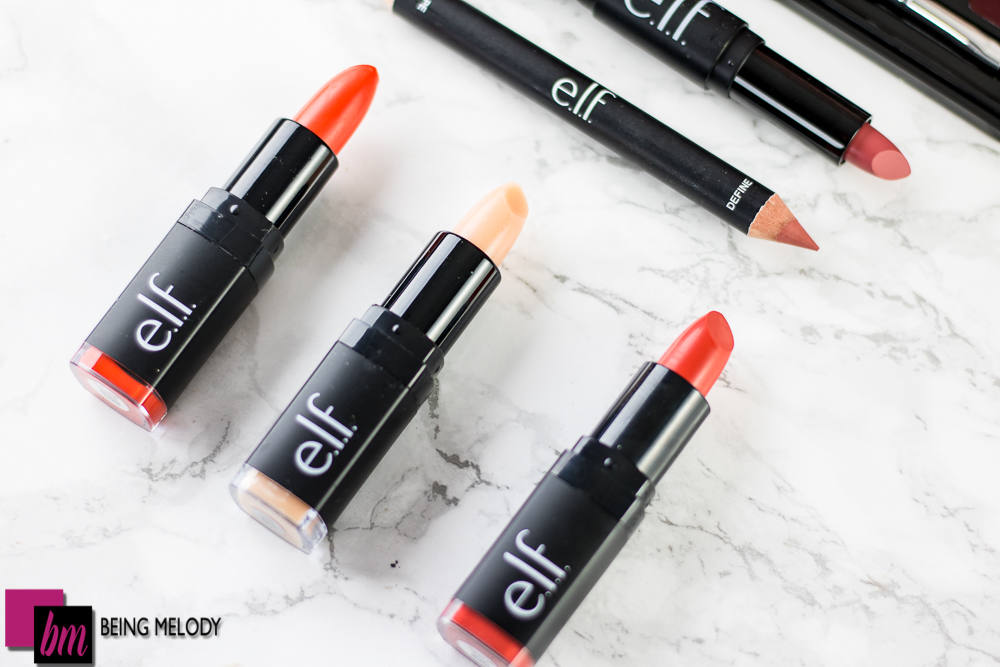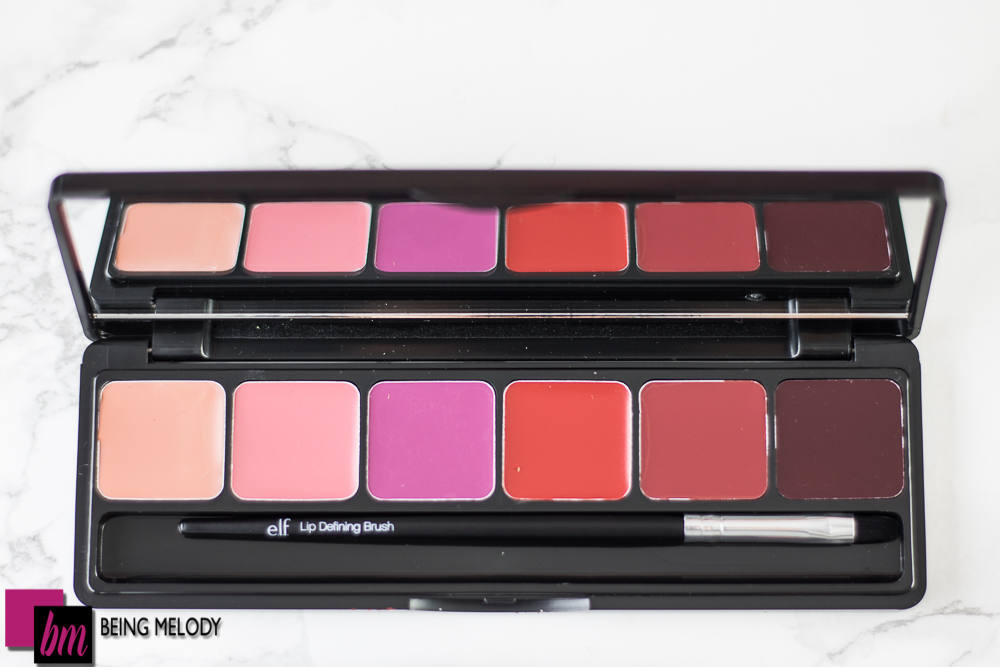 Lastly, I'm a huge fan of the e.l.f lip products. The velvet matte lipsticks are super pigmented and aren't overly drying which is a must for me when I'm rocking a matte lipstick. The e.l.f Runway Ready Lip Palette is another great on the go palette. However, I found that to really get this to work you can't just swipe across the top, instead to get the pigmented color payoff I had to do a little swirling to mix things around. That's not a deal breaker for me since I really love the colors.
You can shop the items I mentioned below by clicking on the pictures. If you want to see the products at work check out this post where I share how to get the look using e.l.f cosmetics products