I've really enjoyed everything that It Cosmetics has delivered to my door for the last few months. If you haven't tried the brand, their skin care is to die for, and their brushes will make you want to do your makeup every single day. Another thing I love about the brands is their continuous effort to inspire women to love themselves. In this world of all filter everything, it is so important that women love what they see staring back at them. Their message is about CONFIDENCE, and you'll find that their new brush/bronzer line is appropriately named "Confidence in Your Glow". The Confidence In Your Glow $32 is a blush, bronzer, and highlighter in one sweep and available in three shade ranges. The style is very similar to the Kevyn Aucoin Neo Setting Powder Palette where you can do it all or pick and choose which product you want to wear.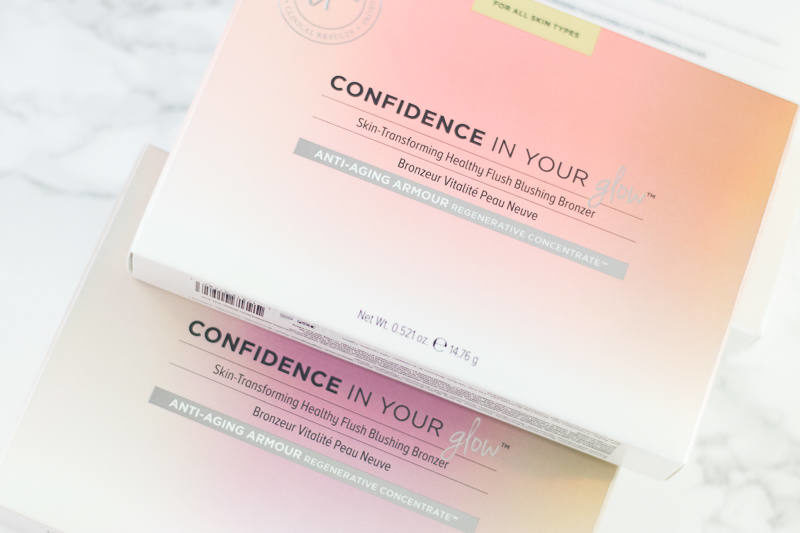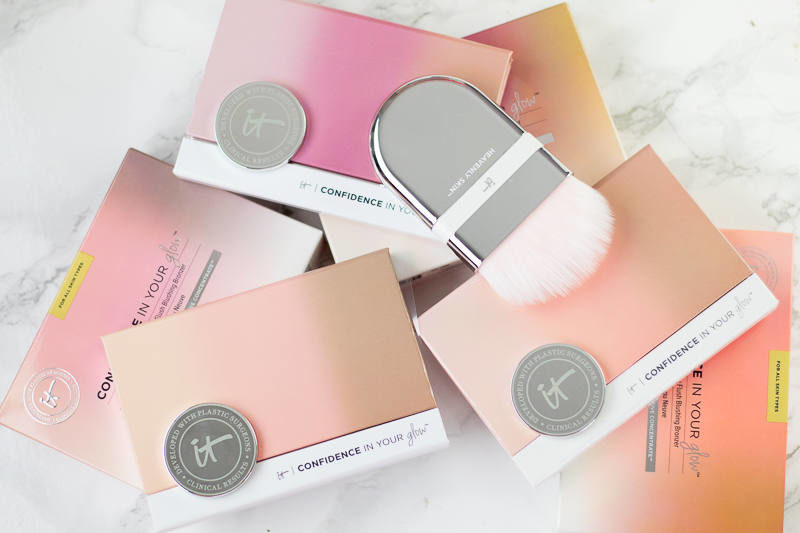 Confidence In Your Glow is one of those products that looks too pretty to use, and I honestly didn't want to mess up the cool gradient going on by swatching them, but alas I had to so I could make sure I gave you all the deets you need. As I mentioned, there are three color choices, Instant Warm Glow, Instant Natural Glow, and Instant Nude Glow. If you're of medium brown complexion like me, you can forget about Instant Nude Glow. It won't show up on you at all, however, Instant Natural Glow and Instant Warm Glow will give you a hint of color. The color pay off was very light when swatched using the Heavenly Skin brush. The only reason I didn't count these products out since ithey're buildable and with a few extra sweeps you can achieve a nice glowy look.
Instant Nude Glow
for the softest, sheerest naturally pretty glow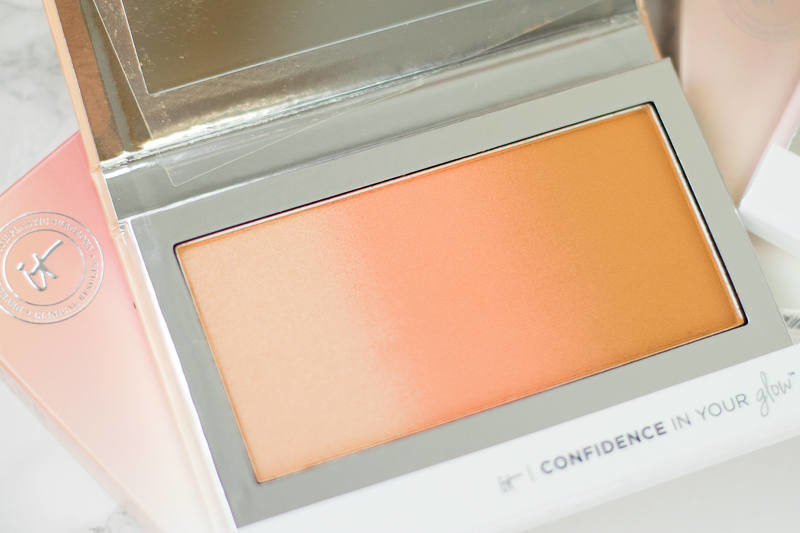 Instant Natural Glow
for a natural rosy kiss of radiance and a natural boost of warmth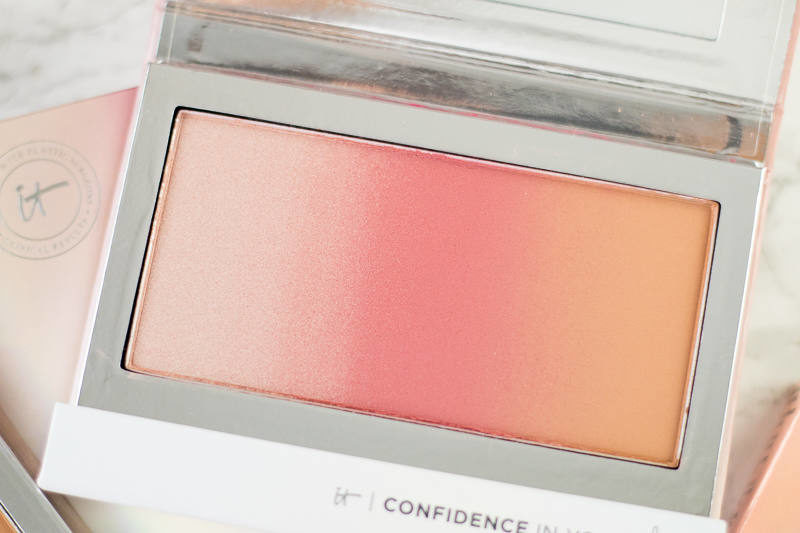 Instant Warm Glow
your richest shade of bronzer for the deepest color payoff, with a gorgeous peachy-pink flush for your brightening radiance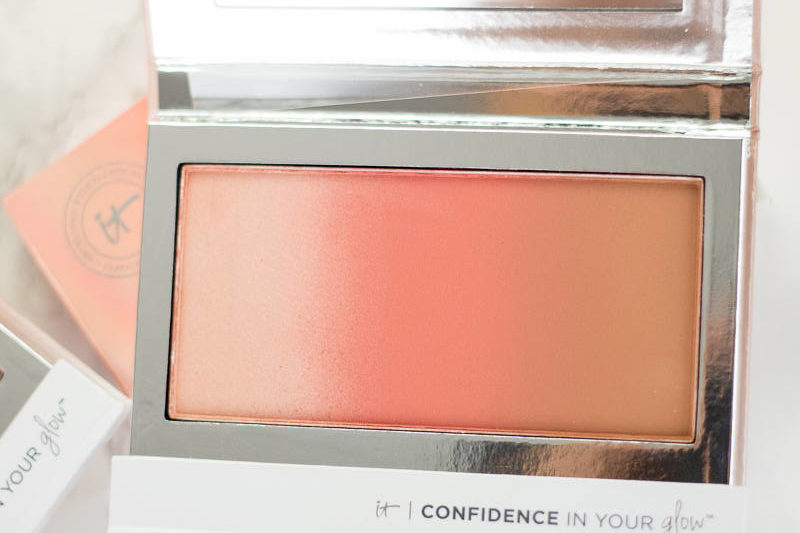 Another thing I absolutely love about IT Cosmetics is that all their products are made with high-performance anti-aging ingredients. You may notice a light citrus fragrance when you open the palette up due to the powerful vitamin C-infused radiance-boosting and brightening formula. The proprietary Drops of Light Technology causes your skin to feel instantly softer, smoother, and younger while creating an airbrushed appearance.
While we did receive the Heavenly Skin One Sweep Wonder Brush $48 for use with these palettes, keep in mind that they don't come as a set. However, because IT Cosmetics brushes are so bomb you're definitely going to want to pick this up. Plus, I've tried the brush with other products and it does an amazing job at sweeping just the right amount of product across your cheeks.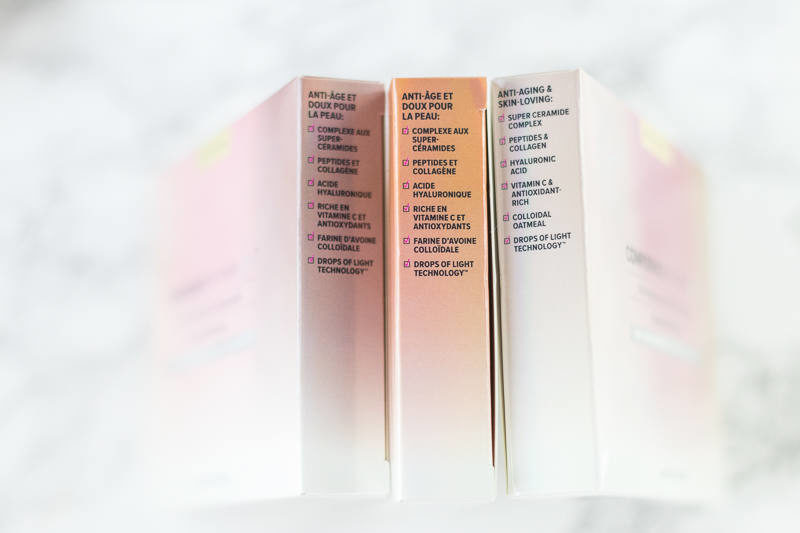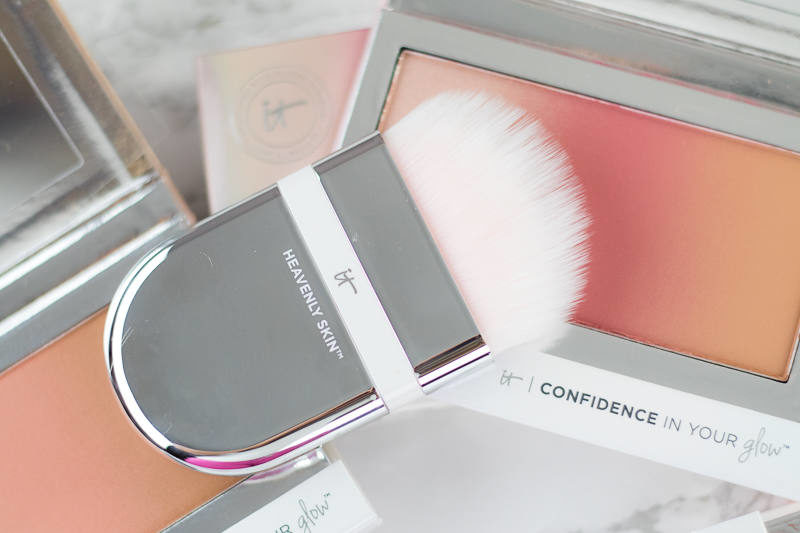 The Break Down:
Where to Buy: It Cosmetics.com and Ulta
Price: Confidence in Your Glow $32 Heavenly Skin One Sweep Brush $48
Do You Need: I like the idea of these products however with the shades being so sheer on darker skin I would probably pass these up. However, if you are of lighter complexion than having at least one of these in your stash wouldn't hurt. Plus, they make for great travel palettes. As far as the brush is concerned it is something I would probably splurge on. The brush picks up product magnificently and allows for perfect placement when swept across your intended areas.