I remember back when I'd just started getting serious about a career in Make Up Artistry. I dove into all things Make Up Artist history and wanted to immerse myself in learning techniques from influential Make Up Artist that would help me nail down the important basic. While attending the Make Up Show NYC I kept hearing about the late renowned makeup artist Kevyn Aucoin and realized that I probably should get hip to who he was. After the show, I purchased his book "Face Forward" and used that book along with several others to practice my techniques. Fast forward many years later, I'm no longer a working MUA but I still get excited about anything released from the Kevyn Aucoin brand because I know it's going to be quality and made with the working MUA in mind.  Don't get me wrong, I love some of the things being released by other brands but sometimes we want something with less gimmicks and actual quality ya know.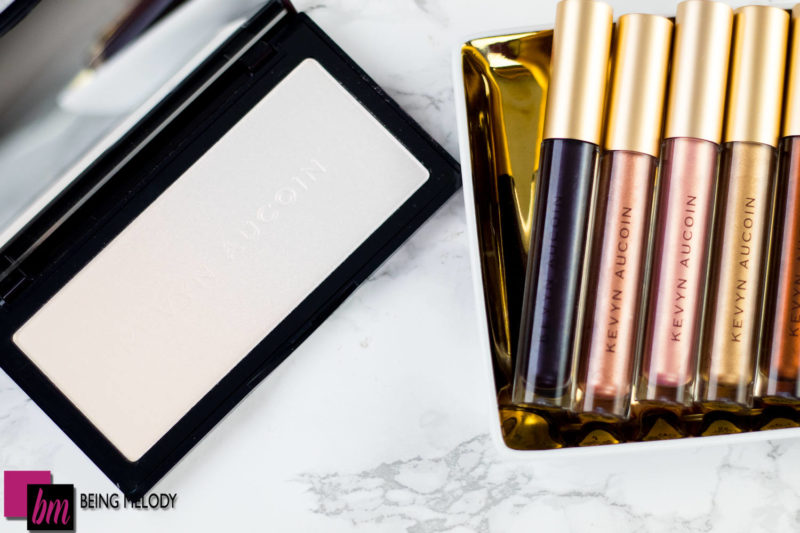 Kevyn Aucoin Neo Setting Powder along with their new Molten Lip Colors are two of the newest products to come from the brand that were sent to me for review purpose. The Neo Setting Powder $58 is the first ever gradient setting powder that allows you to set your look with a matte finish or finish it off with a subtle iridescent glow. The Palette is almost too gorgeous, and though the photos may make it hard to see there is a pretty good separation between the matte end and the iridescent end so you don't have to worry too much about mixing the two. I've only used it a couple of times but I'm hoping the radiant part of the palette last throughout the entire palette (until I hit pan) and isn't just a top layer, but only time will tell.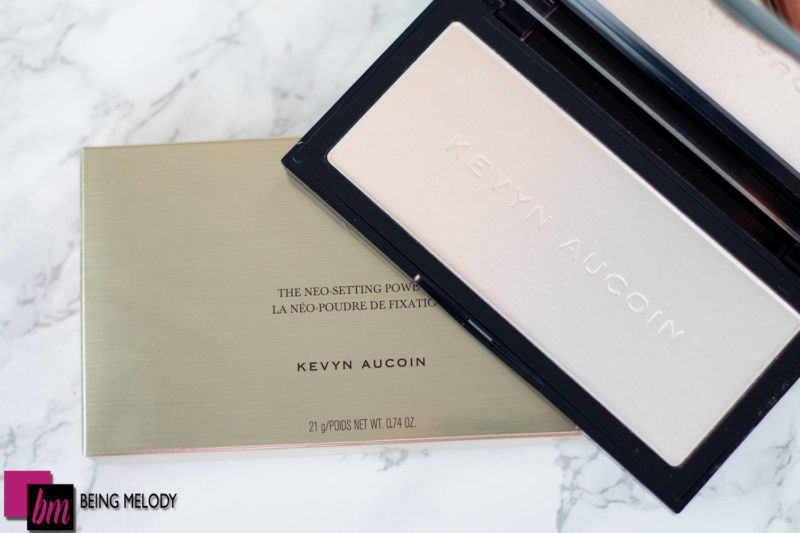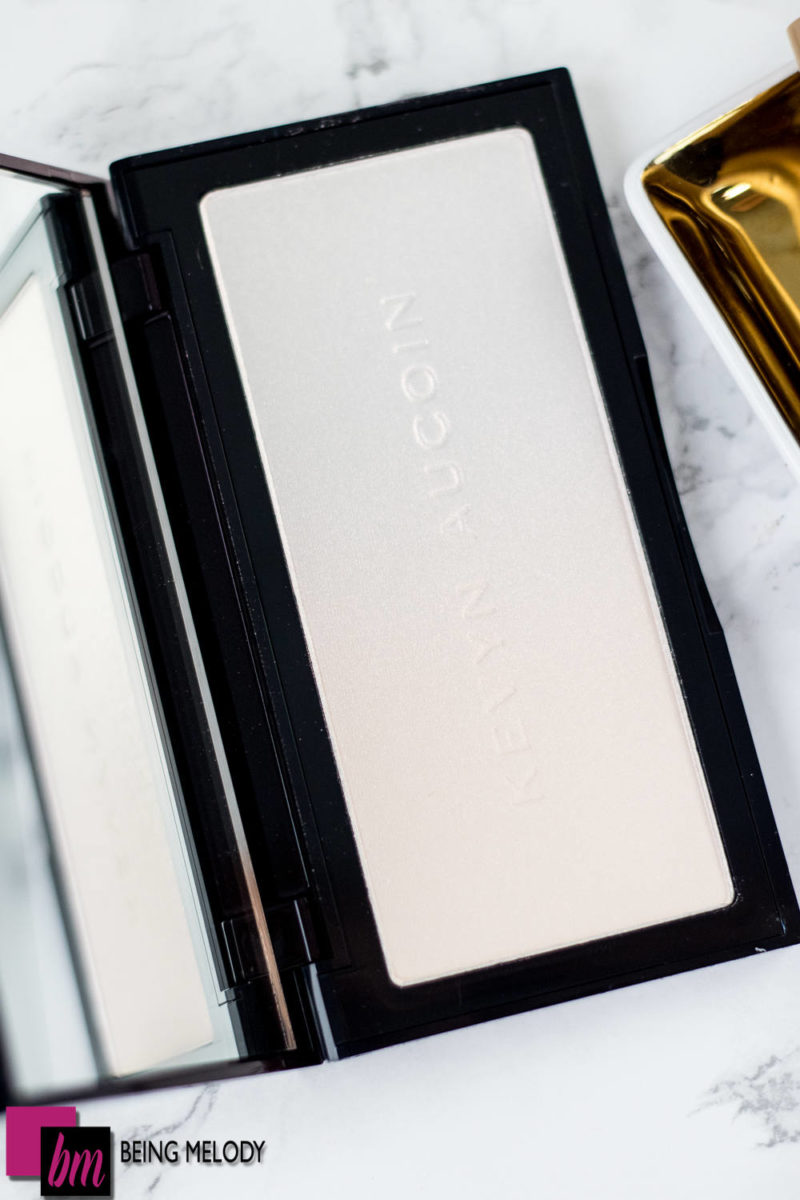 The Kevyn Aucoin Molten Lip Colors $30 may seem like the other metallic lipsticks that have hit the scene recently but formula wise I've found them to be different. The Molten Lip colors have multidimensional pearls with intense pigments that deliver a voluminous metallic reflection. There are five shades with a metallic finish and one that has a high shine finish though I've found the others to be pretty glossy as well. What I love about these lip colors is that they aren't drying and wear pretty well for the most part until you eat something. I did find Carbon, the high shine gloss to be a bit spotty but it would do well  a top a purple lipstick, one that comes into mind is the NARS Matte Velvet Lip Pencil in Train Bleu.
I've got full face swatches for you below along with swatches of each shade alone so check them out and see which one is your favorite.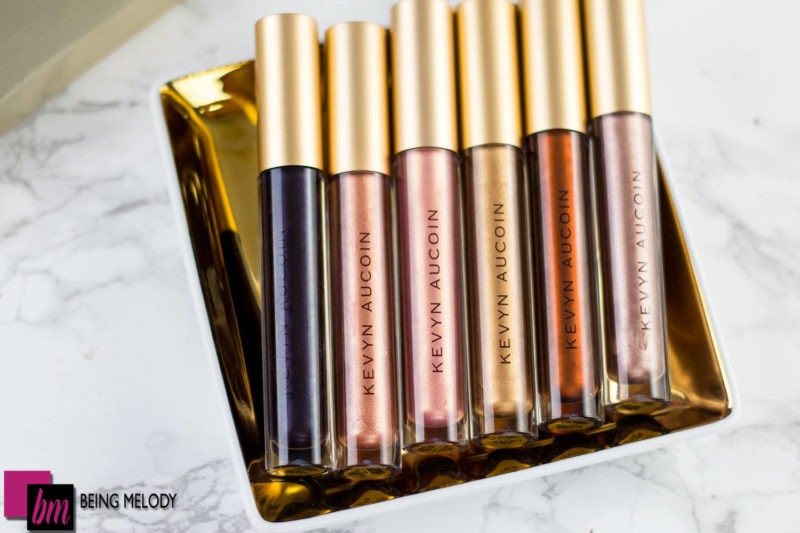 CARBON
BRONZE

ROSE GOLD
GOLD
TITANIUM
COPPER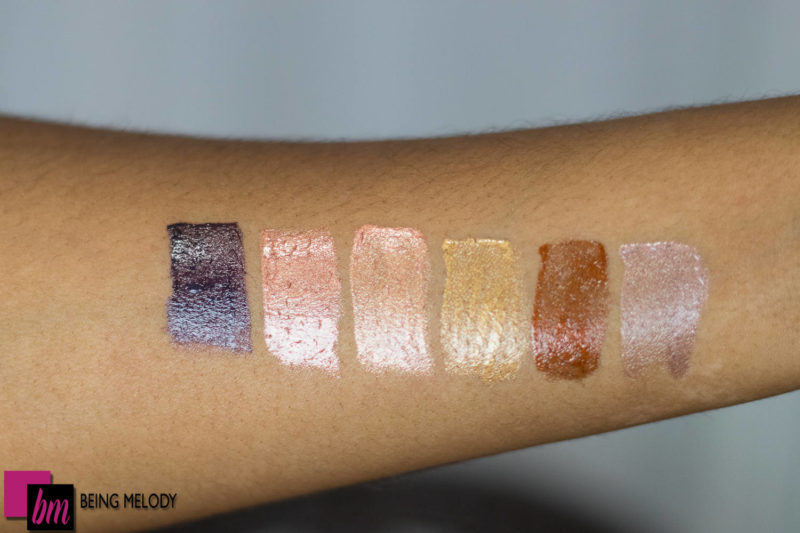 Swatches from L-R: Carbon, Rose Gold, Copper, Gold, Bronze, and Titanium
Again, these shades were swatched alone without liner. Out of the six my favorites are Carbon, Titanium, and Rose Gold. I've been searching for a true rose gold lip product for a while now and I feel placed on top of a nude lipstick the color would look absolutely amazing.
The Break Down:
Availability: Sephora and Sephora.com
Price: $30-$58
Should I Buy?:
If you're on the hunt for Metallic Lipsticks that give great coverage but aren't your usual drying liquid lipsticks I'd grab one of two of these. Several of these shades are women of color friendly will can be mixed to create custom colors. They are a little more expensive than your usual liquid lip colors but they do have shades that other brands don't