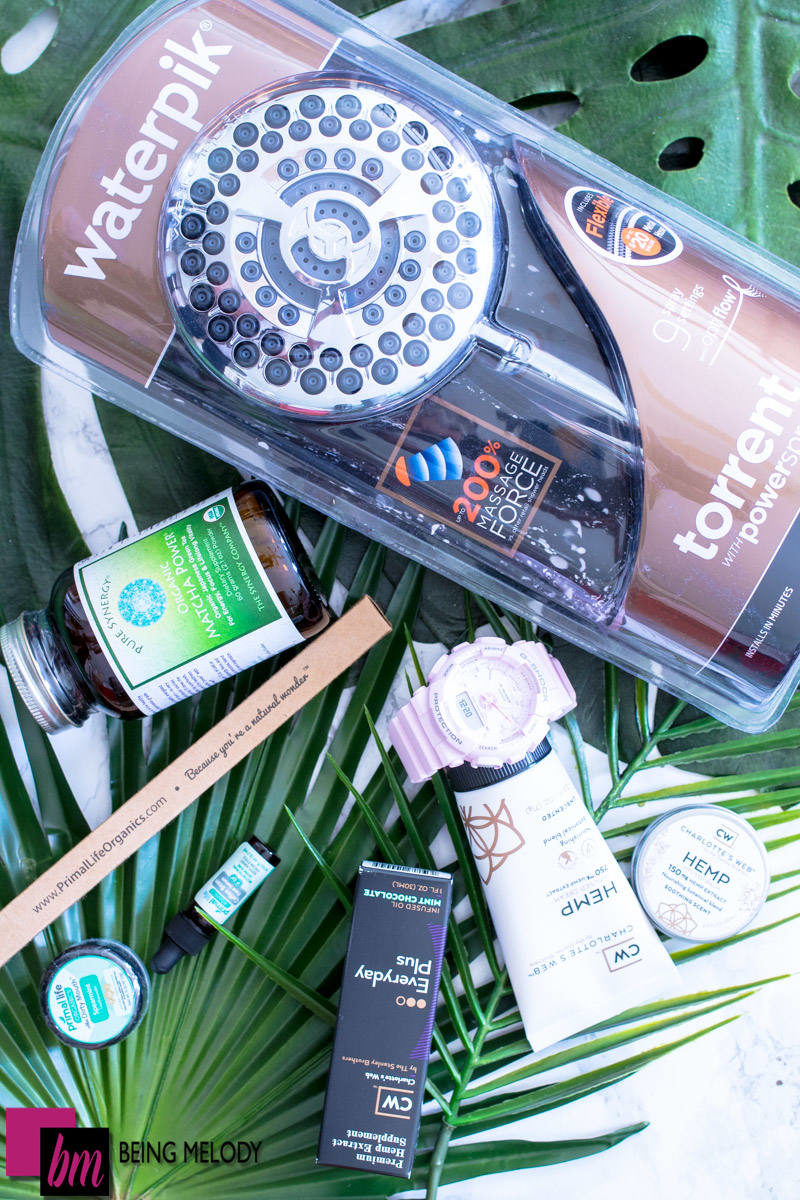 The word "Self-care has been floating around the interwebs for a while now. Most of the time when you see the word it's accompanied by the idea of going to the spa or relaxing in a bubble bath. To me, self-care means letting someone else wash and style my hair.  It's something I could easily do myself, but I enjoyed going to the salon, laughing with the stylist and assistants all while having one of the best scalp massages ever. Some things you just can't replicate at home no matter how hard you try. Recently I received a  Babbleboxx, which is a curated box with items that you're going to want to try yourself,  with the theme Lean Clean and Green. Inside were items that would fit perfectly in what I believe to be an important part of self-care, your mind, body, and health.
To start things off I'm currently working towards some financial goals which have resulted in me deciding to reduce how often I visit the salon and start washing my hair at home. Like most African American women, I have vast memories of having my hair washed in the kitchen sink, trying to keep the soap out of my eyes, and not get water all over the kitchen floor. In the year of our Lord 2018, this is still a struggle of mine.
At the beginning of the year, we installed a new WaterPik Power Pulse Handheld showerhead which came in our Babbleboxx. Our previous showerhead was a WaterPik that we purchased five years ago, so we were familiar with the quality of the brand. The difference between this showerhead and our old one was that it has a handheld showerhead, oh and did I mention I installed it myself in less than 5 minutes? The handheld showerhead is a game changer for me, especially when it comes to washing my hair in the shower. Now instead of standing under a stream of water I can use the handheld head and focus the water exactly where I need it go, basically not in my face. There are nine different setting options so my husband and I can set it to the one the best suits us. My favorite is the PowerPulse Massage which delivers 2x's the massage force to other shower heads.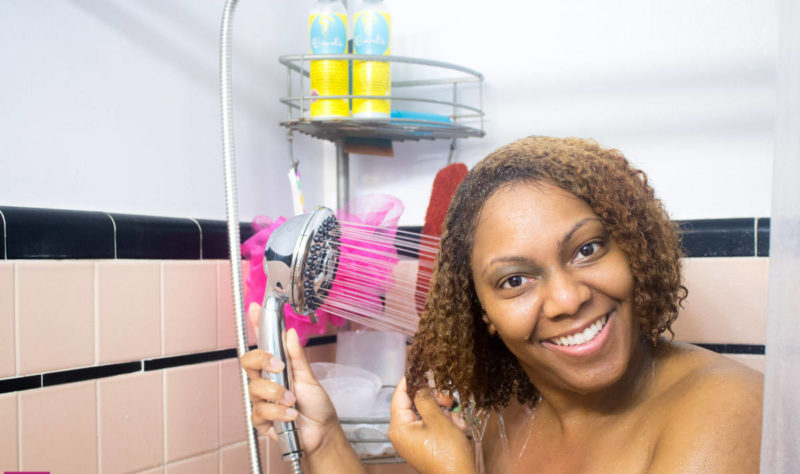 CW HEMP
This year one of my power words is FEARLESS. In living fearlessly I'm committed to trying new things like Matcha Powder to make Matcha Green Tea and Hemp Oil. I received CW Hemp, which is a wellness brand that makes a full spectrum hemp extract that helps promote antioxidant activity, in my Lean Clean Green Babbleboxx, and while I've tried Hemp lotions before seeing it in the form of an infused oil that you could add to your food was new to me. As I'm currently in the market for a new job I decided not to try the Hemp oil as it contains cannabinoids. I did try the balm and noticed it worked well on my dry skin, however, I am not a fan of the scent. To try out the CW Hemp products for yourself visit the site and use the code BABBOX8WVVAV4QI88N to save 10% on your order.
Organic Japanese Matcha Powder
The Matcha Powder is the rarest and most beneficial form of Japenese green tea. You can even find it in candy bars which I've tried and are delicious. The Synergy Company sent over their certified organic 100% Japanese, and my sister who is an avid tea drinker squealed when she saw it. As I only dabble in tea drinking a little, I'm not sure if I could tell the benefits immediately of drinking it and feel that its something that I will need to consume for longer periods of time. However, I am looking forward to seeing how well it helps me with weight management, supporting my memory, and providing energy and focus.
Charcoal Infused Toothbrush and Natural Toothpaste
I rotate through several charcoal products in my skincare routine, but I've never really thought about using a Natural Toothpowder and charcoal infused toothbrush. Using an all natural dental care product that can help to strengthen and remineralize teeth paired with a charcoal-infused toothbrush that binds and removes stains on teeth is quite intriguing, so I gave it a try. The verdict,  it's different.  Admittedly I thought the taste would be disgusting and unbearable, but it wasn't. It would be something that I could get used to using, especially if it gives me all the benefits of using my usual brands of toothpowder. Primal Life Organics natural toothpaste comes in a variety of flavors. You can try it for yourself and save 20% on your purchase using code PLOBOXX217 
G-Shock S Series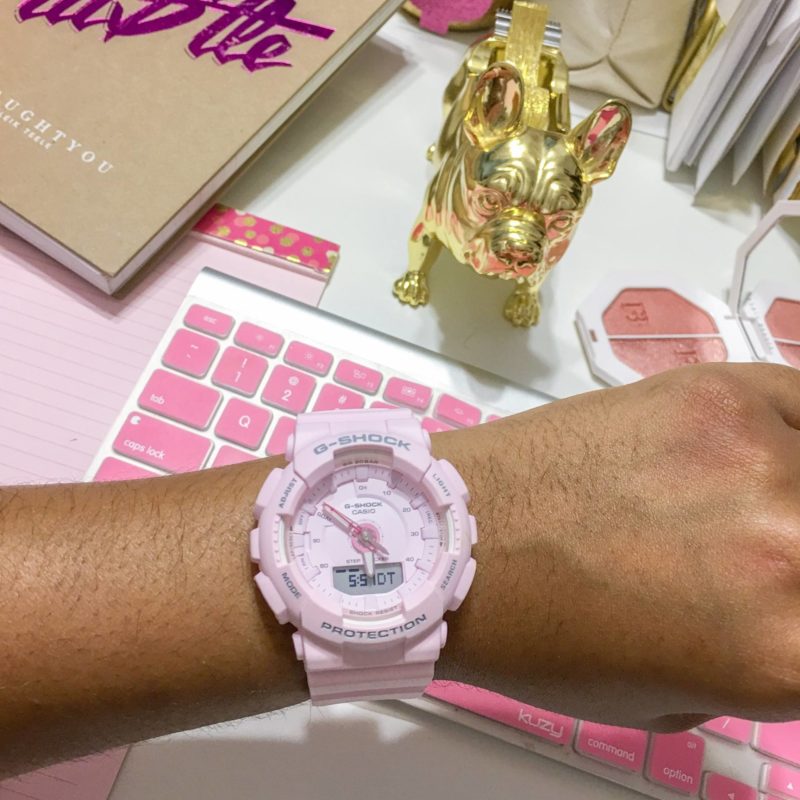 Since I've been working from home I haven't been as active as I should be. It easy to get bogged down knocking things off your to-do list that you don't think about getting up and moving unless it's to refill your water. I've owned only one G-Shock watch before and I wore that baby out. I'm so glad this pink one was sent over in my Babbleboxx. It's the perfect picture of femininity and strength. I also love how the G-Shock S series watches are created for people who want style and fitness functions. This watch doesn't look like your ordinary fitness watch, so no one has to know that I'm obsessively checking to see if I'm going to make my daily step goal.  This watch is also water and shock resistant so it's built to handle even my toughest days.
You can check out all the items I tried out above by clicking on the links. If you have any great recipes for Matcha Green Tea that are easy to follow please send them my way. Right now the only thing I know how to make is a smoothie. If you plan to live Lean, Clean, and Green in 2018 share with me your ideas in the comments below. I'd love to hear from you.