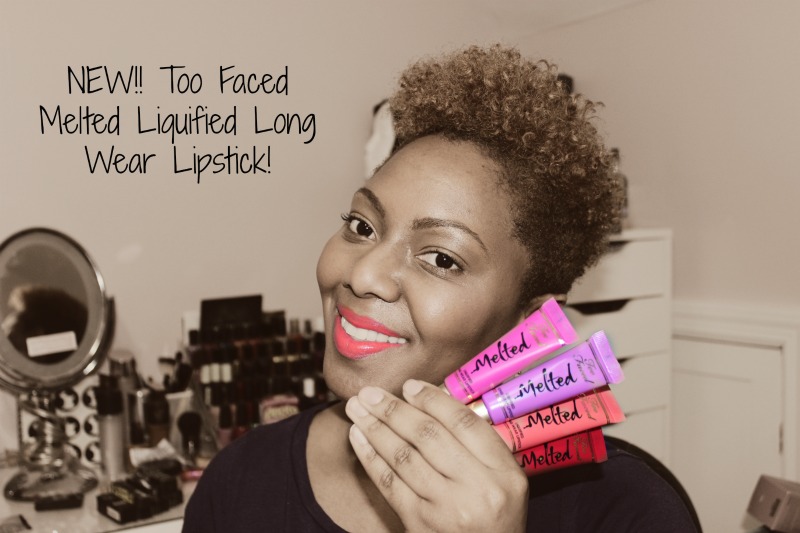 Spring is here!! *hits my dougie* With the warm sun, budding flowers, and spring showers also comes some must have new colors from Too Faced! Readers, meet the new Too Faced Melted Liquified Long Wear Lipsticks!  These are more then a lipstick they are a Stain, Lip Gloss and Lipstick all in one. Now I'm sure you don't have anything like that in your stash.. thinking OCC Liptars? Think again, these are nothing like them!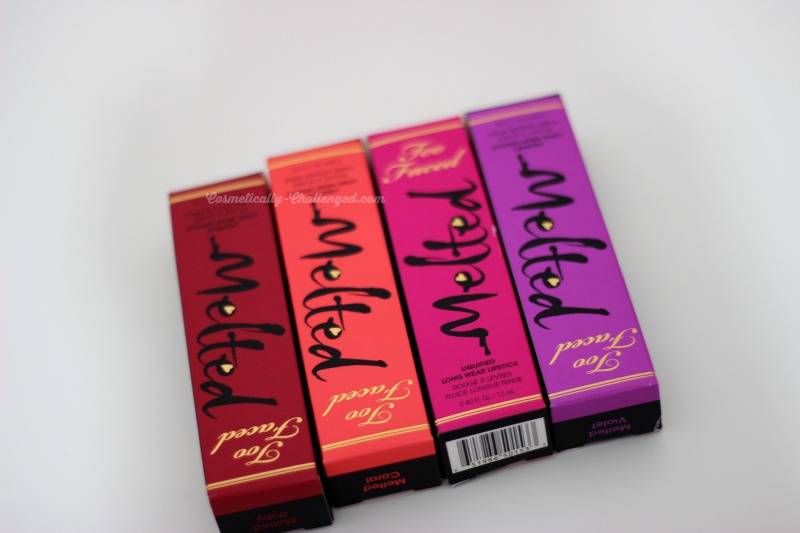 The Too Faced Melted Liquified Long Wear Lipsticks come in six different shades. I purchased these from Sephora during their 15% off VIB sale after another Beauty Blogger told me I just had to have the Purple. After doing some research I noticed that these puppies hadn't been swatched by a Women of Color yet so I decided volunteer as tribute! Each tube is .40 fl oz and retails for $21 each. (Please ignore my oily face, remember I said I volunteer as tribute, there's nothing pretty about that!)
MELTED CORAL
Melted Coral is a Creamy Coral Shade that lends more peach than pink. It's bright but not as bright as Milani's Lip Intense Liquid Color in Fiery Coral.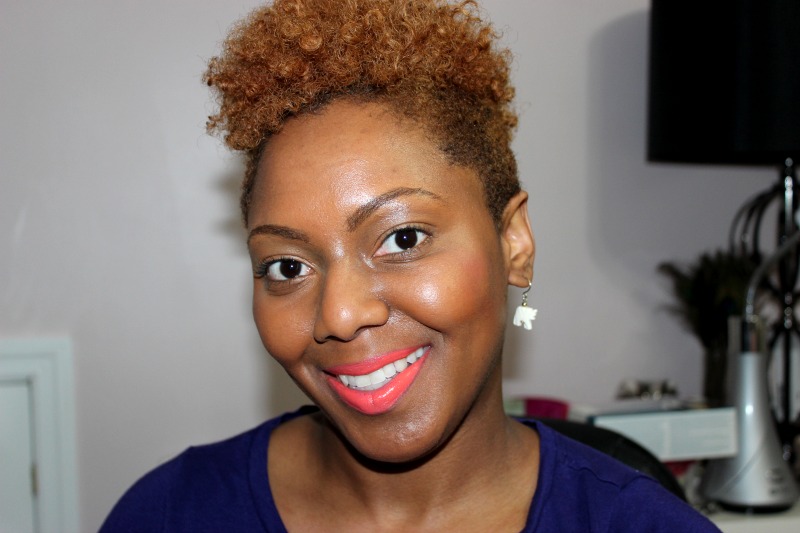 MELTED RUBY
Melted Ruby is a bright blood red. It's the kind of red that will do well with the warmer temperatures.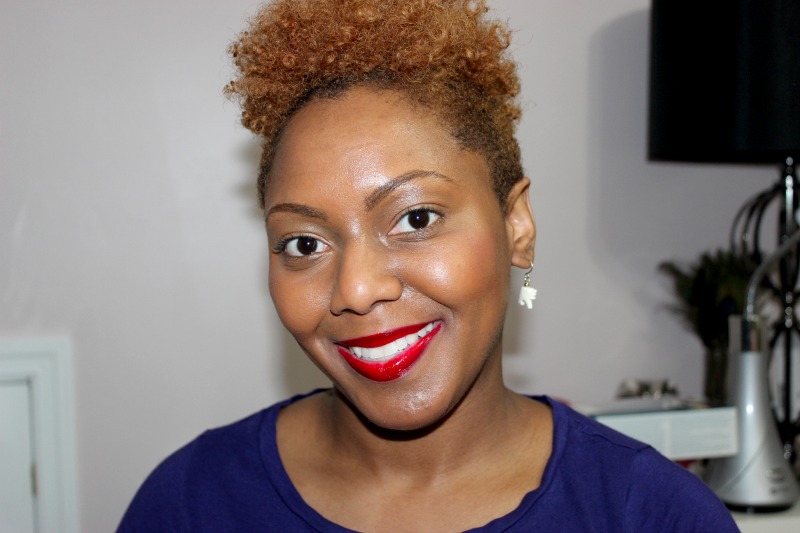 MELTED FUCHSIA
Can we say Yes Yes Yes Yes!!! Melted Fuchsia is everything I ever wanted a bright pink lip color to be. It's definitely Brown Girl Friendly as it won't give us Pepto Bismol lips. If you don't do anything else at least get this one!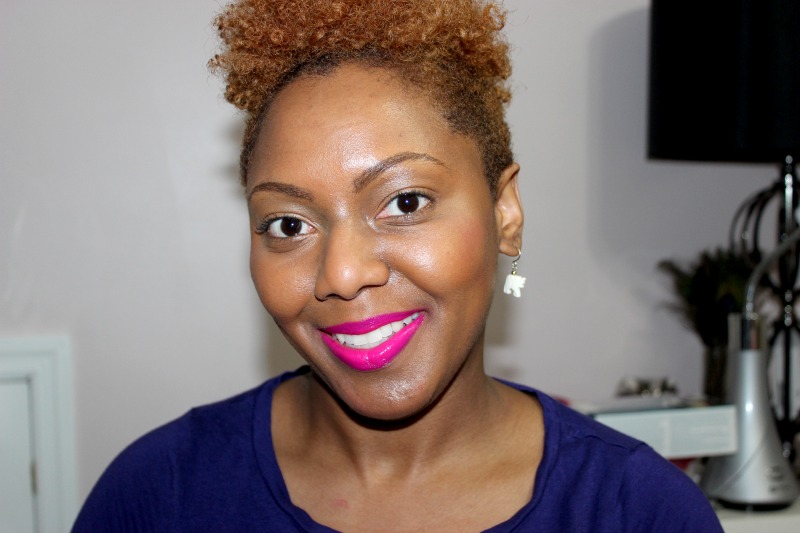 MELTED VIOLET ORCHID
Radiant Orchid not so much but Violet Orchid is another Brown Girl Friendly color that must must must be in your makeup bag. If you're wondering how it compares to OCC's Hoochie and MAC's Heroine I have swatches of those below. the Too Faced Violet Orchid is a bit lighter than the OCC Hoocie and MAC Herione Lip Glass. It does dry down with a gloss and that's what makes it a tad bit better than the OCC Hoochie. You don't have to apply an additional product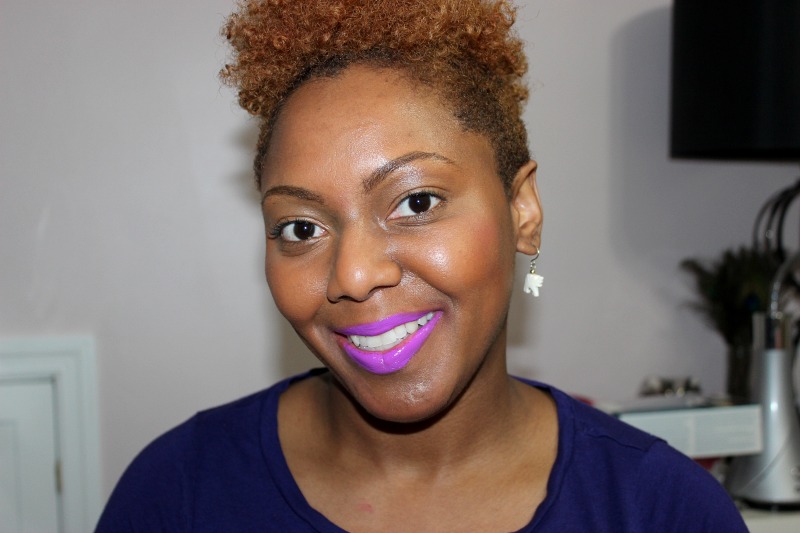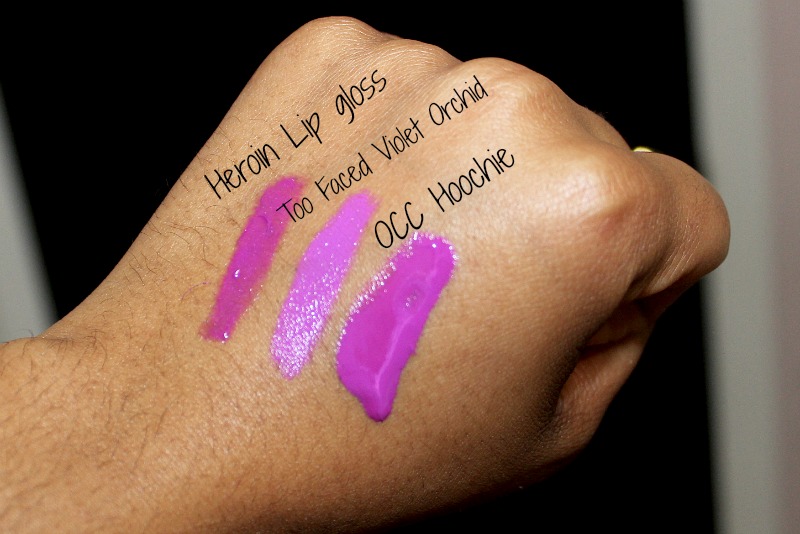 So tell me are you going to pick up any of the Too Faced Liquified Long Wear Lipstick? The 15% off for VIB's ends on the 11th so don't miss it!