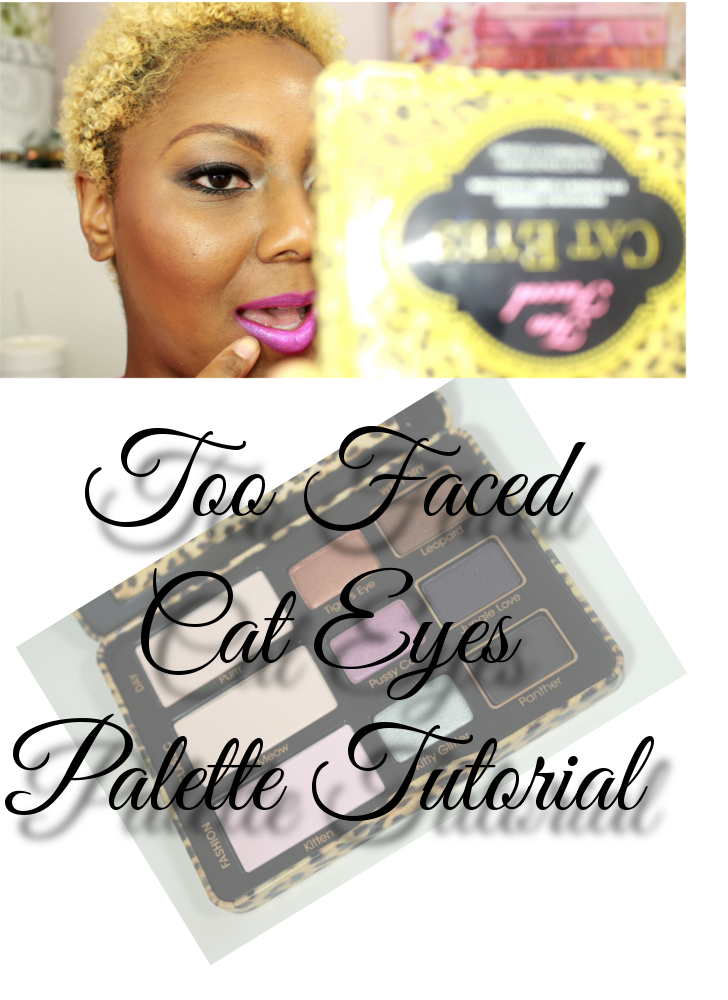 The Too Faced Cat Eyes Palette is the newest addition to the Too Faced Cosmetics Line. This Ferociously Feminine Eyeshadow and Liner Collection boast six eyeshadows and three wet to dry eyeshadows that you can wear as liners. I used my MAC Cosmetics Fix Plus to wet a brush when using the powders wet and it worked like a charm. as the colors applied like a cream. The colors are all Women of Color Friendly and depending on what you like the palette can create several different looks. I decided to go with a simple every day look with dramatic lashes and a pop of color from the Too Faced Melted Lipstick Violet. To see how I created my look check out my pictorial below. The Too Faced Cat Eye Palette is Limited Edition and Retails for $36.00.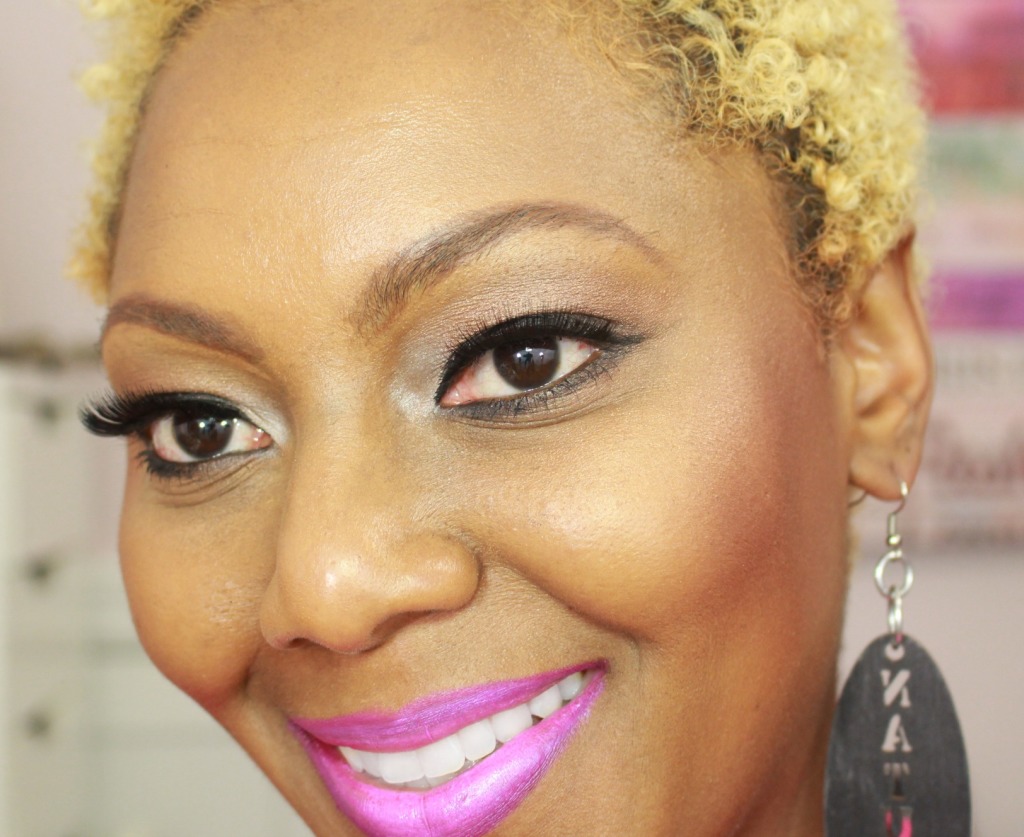 To get the look seen above just follow these simple steps.
1. Apply Tiger Eye into your crease and outwards to shape out your eye.
2.Apply Leopard (WET) in outter corner and wing out. Blend into crease pressing firmly to really shape out eye.
3. Apply Panther (WET) to lower lash line and blend through outter V.
4. Apply Kitty Glitter to the lid.
5. Fill in outter V and smudge with Panther (dry) and smudge onto lid to blend with Kitty Litter.
6. Add Purr to inner corner and blend up through inner V.
7.To get rid of lines of demarkation from Panther blend Tiger's Eye to smooth out the edges.
8. Line eyes and apply Too Faced Better Than Sex Mascara. Add lashes for extra oomph
Want to see more great looks created by the Too Faced Cat Eyes Palette? Click on the links below and see what great ideas other Beauty Bloggers have come up with.