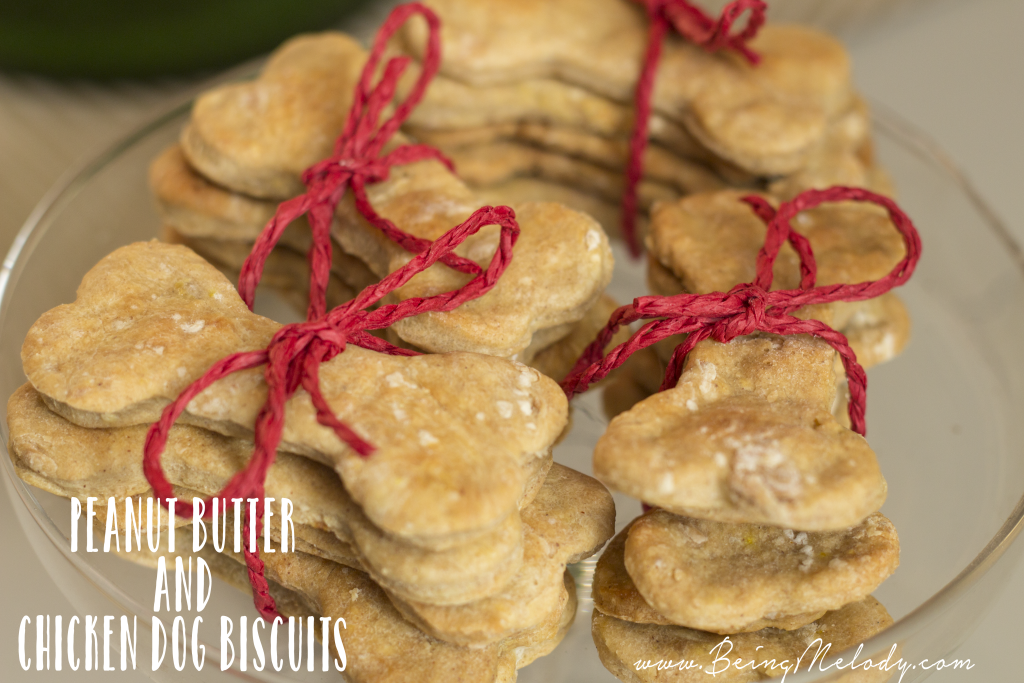 So Saturday night while out shopping I asked the hubs to stop at Petsmart so I could get the girls some treats. He obliged because well those girls are like our kids and we spoil them to death. I really only ran in to get them a bully stick, but while there I couldn't help head over to the dog biscuits as our stock was getting rather low and God forbid its treat time and I don't have any in the house.
Treats can be pretty expensive and I'm picky about what I give my girls.I like to get the kind made with apples or pomegranates and I also make sure they're not made in China. As were paying my husband whispers, "it would be cheaper if you made your own". At first I just brushed this off as him being cheap, but as I was sitting at home later that night I realized he was right. I could make these at home and save us a butt load of money doing it.
Last Sunday I decided to make a trial batch of biscuits. Since I wasn't really sure what I was in for I decided to just use things around the house. I knew that the girls loved peanut butter and chicken and after some debate with my husband who reminded me that I'd never done this before I decided to stick with those two things as the main ingredients.  A bit later Peanut Butter and Chicken Dog Biscuits were born.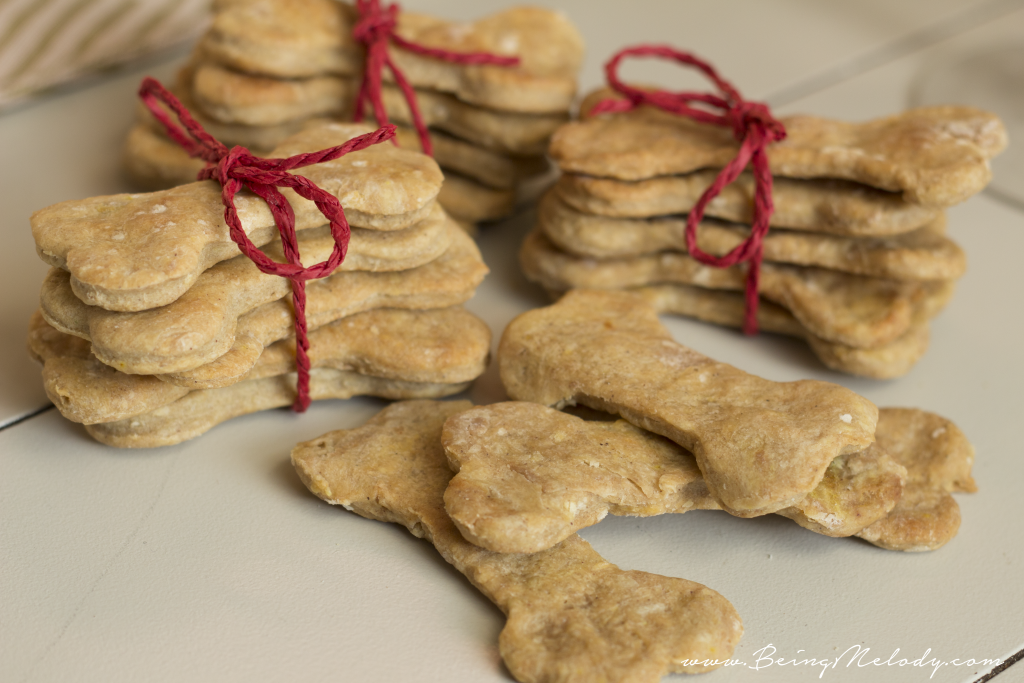 Jada our oldest was supposed to be a small little purse dog. I had dreams of carrying her with me everywhere. We were going to travel the world, that is until she grew to be almost 50lbs and would just walk over her carrier. Jada can be a picky eater so I had her test out the treats first. She gobbled hers down and so I knew I was good to go.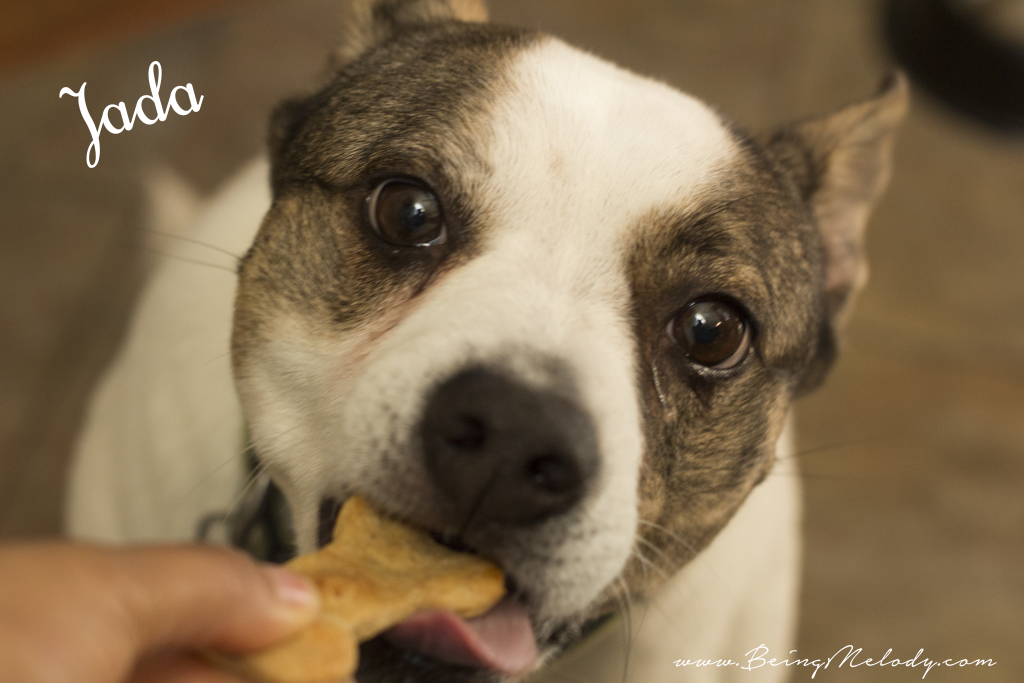 JujuBee came to our family by way of the Philadelphia SPCA. She'd been seized from her previous owners due to abuse and neglect. I would love to tell you that when she came to us we knew it was a match made in heaven, but that's a story for another day. JujuBee loves to gobble food down. She sits in the kitchen and waits for me to give her squash and zucchini. She eats carrots and even apples. She's still learning how to be gentle when taking a treat so I had to snap this picture quick. Of course, she loved the treats as well..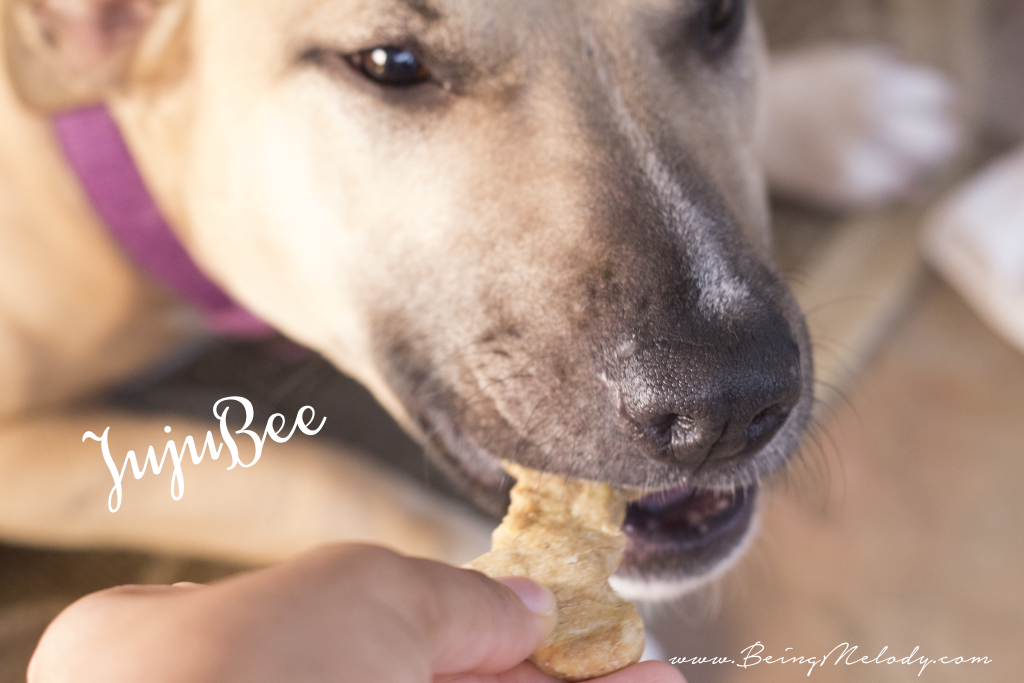 I can't wait to get into the kitchen and come up with more recipes. I'm sure my furry taste testers can't wait. My husband will thank me also once he see's that the dogs portion of the budget has gone down. If you have a fur baby at home try out the recipe below and let me know how it goes!
[yumprint-recipe id='7′]