This is a sponsored post written by me on behalf of Char-Broil for IZEA. All opinions are 100% mine.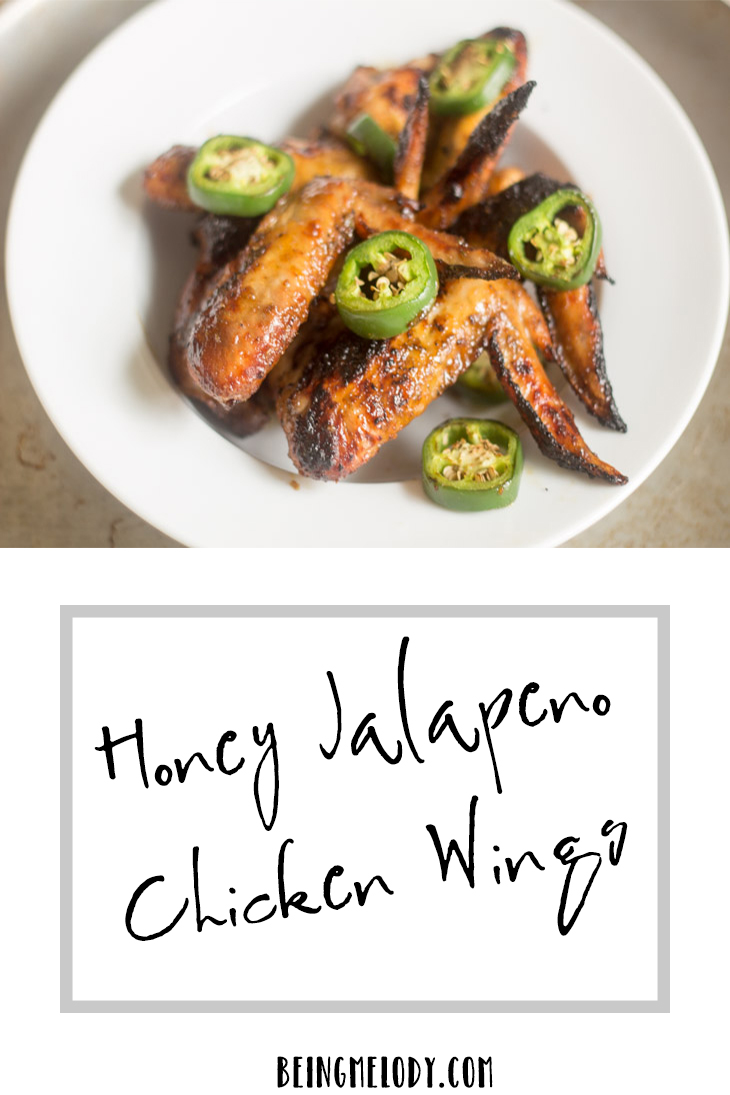 With the warm weather finally here to stay it's time to pull out the summer clothes and put away the long johns. I absolutely love the warm weather, but what I love more is the smell of tasty food being cooked on the grill. I've been doing the 21 Day Fix and for the past 21 days so all I could think about was what I was going to treat myself to when I was finally done. I wanted something spicy yet sweet and so my husband suggested that I throw some Honey Jalapeno Chicken Wings on the grill.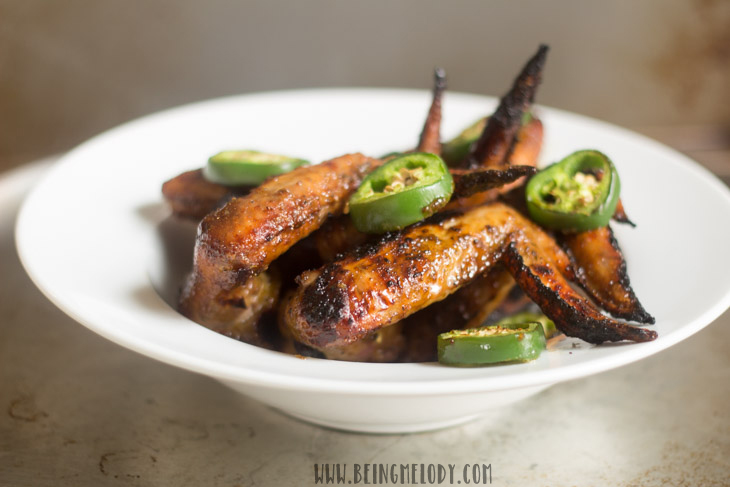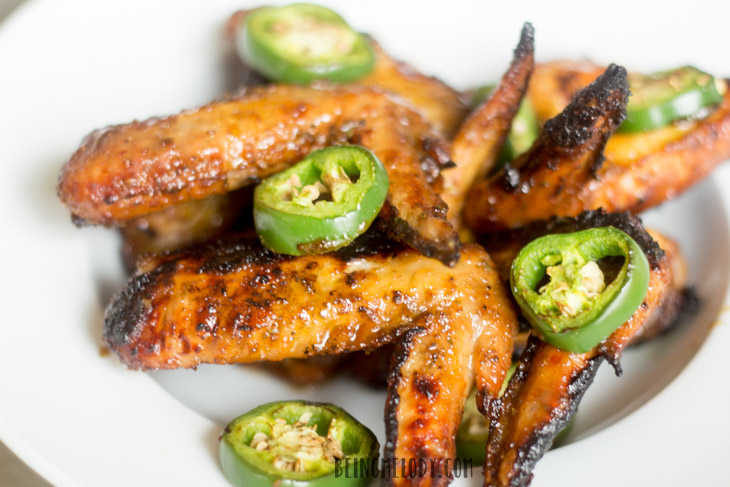 Grilling is a great way to get the family and friends together to enjoy a great meal. It's even a great way to have healthy competition as most of the time my family members are trying to see who can out grill the other. I'm a firm believer that a grill master is only as good as their grill. Charcoal grills give that great smoky grilled taste, but can sometimes be hard to use if you're a beginner.  If you're a new to using a charcoal grill definitely check out Char-Broil Kettleman Grill (MSRP $139), an updated and vastly improved kettle-style grill that is more efficient and easier to use. It comes with great features like:
Temperature Control – With a super-sized cool-touch damper on the grill's lid, heat management is easy. Vents around the body of the kettle allow air to fuel the fire from all sides, providing even heat to the cooking surface.
Flare-Up Control – A porcelain coated no-fall-through grate allows charcoal flavor through while keeping flames away from food. Wood chips can be thrown on the grate and small foods like shrimp or asparagus will never fall into the fire.
Charcoal Control – Designed to grill twice as many burgers with the same 50 briquettes as the leading kettle.
Ash Control – A slide-in, porcelain-coated ashtray is tight against the grill making cleanup and maintenance simpler than ever.
Stability Control – Wide stance, heavy-gauge steel legs add stability and easy mobility. A bottom shelf doubles as a holder for the cooking grate or other accessories.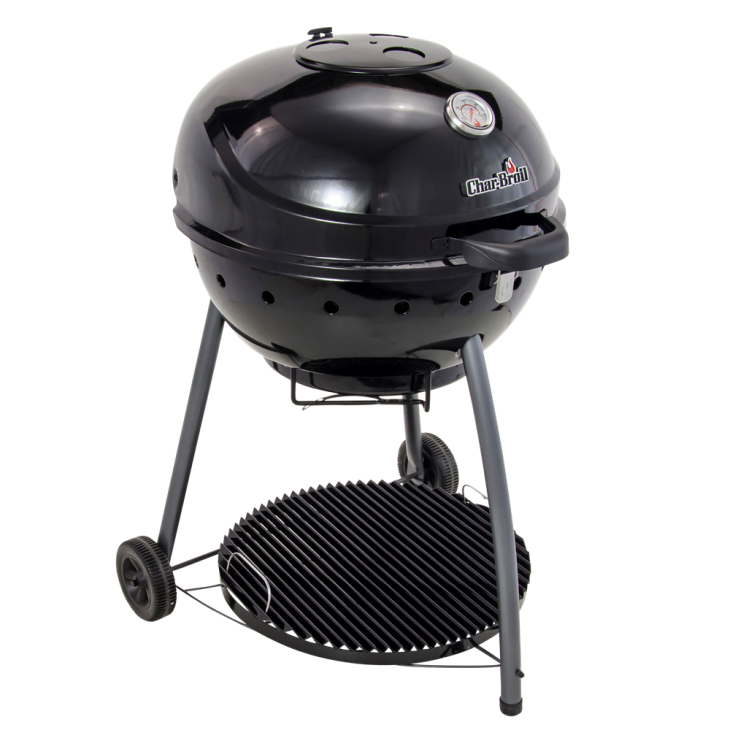 The Char-Broil Kettleman Grill can be found at your local Lowe's or you can purchase it online at www.Charbroil.com. This grill is so easy to use that the men may have to move over at the helm of the grill and let us ladies take control! Click this link to learn more about the Kettleman grill! When you bring it home be sure to try these Honey Jalapeno Wings. You won't be disappointed at all.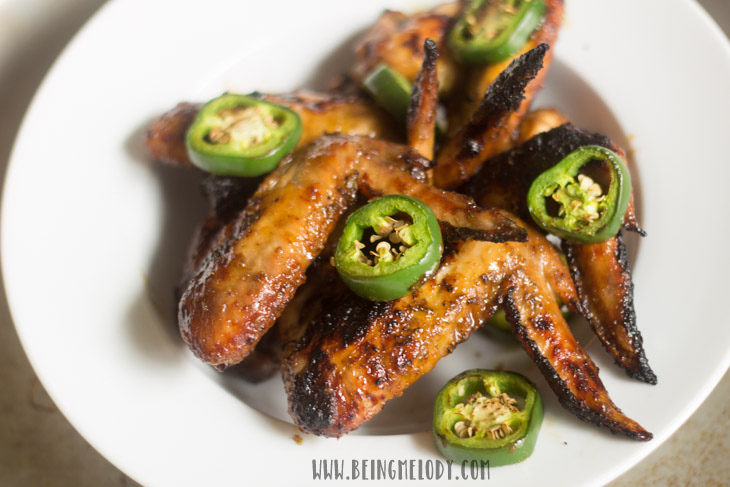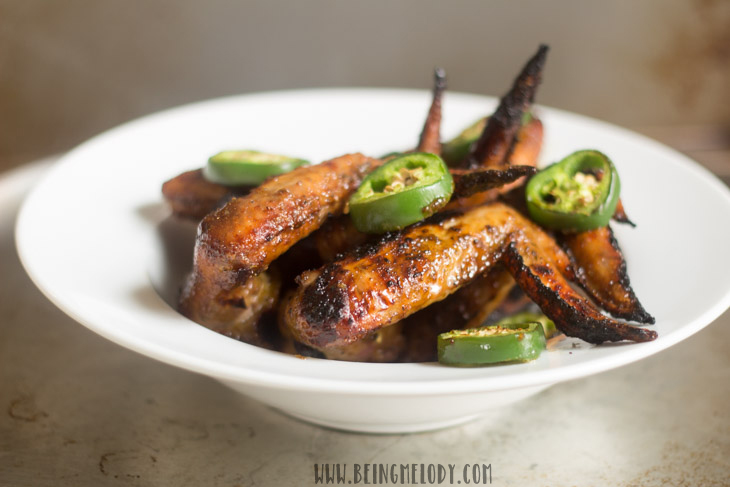 Author:
Melody Robinson Wright
Ingredients
½ cup of maple syrup
2 tbsp of Worchestshire sauce
1 tsp garlic salt
3 Jalapenos
1 Serrano Pepper
2 tbsp lime juice
2 tbsp honey
Black Pepper
Cajun Seasoning
Chicken Wings
Instructions
Season wings with cajun seasoning and set aside.
Blend remaining ingredients in a blender to create the sauce.
Place wings on grill and lightly brush on sauce as wings begin to cook. Brush on more sauce each time you turn the wings.
Serve with a side of grilled Jalapenos for an extra kick.