This post was sponsored on behalf of Alizé Peach. All opinions stated are my own.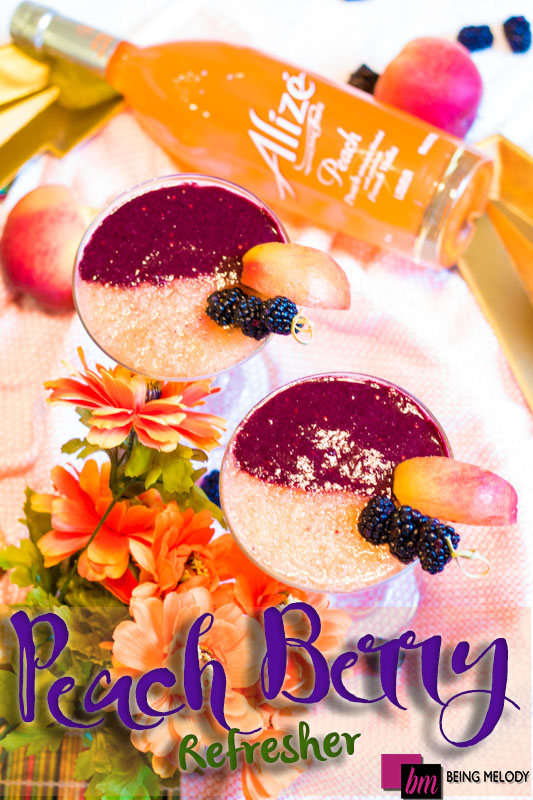 I love mixing up great tasting cocktails to enjoy alone or with friends and family. Today I'm sharing with you a drink that you may find yourself sipping on this coming summer. The Peach Berry Refresher boldly encompasses the one thing we love most about summer, the fresh fruit! For this cocktail, I used Alize Peach, a succulent infusion of ripe, luscious peaches delicately blended with premium French Vodka. Alize Peach is a new flavor in the Alize brand. Last year I shared with you the
Jalapeno Mango Mojito
made with Alize Gold Passion.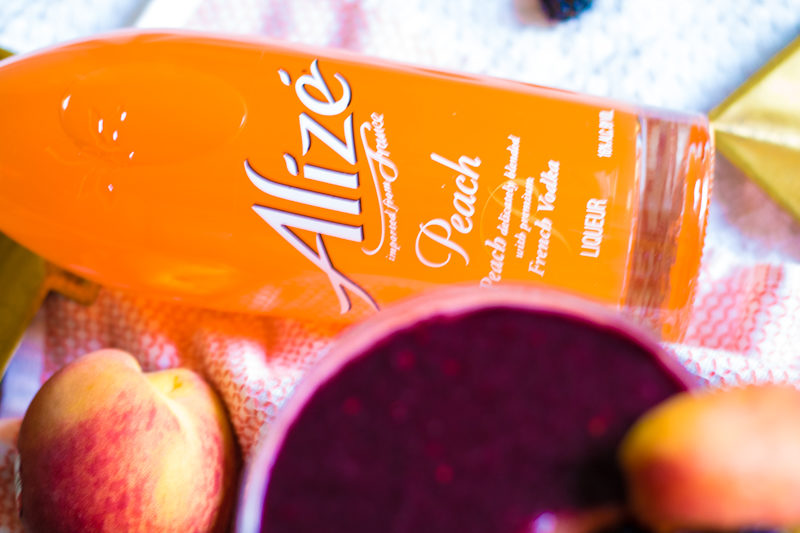 To create this satisfying drink start off by blending a mixture of fresh and frozen blackberries with peach rum. Depending on how many drinks you're making you will need to eyeball the amount of rum. Be mindful that you don't liquefy the mixture too much with blending.
Next, blend freshly sliced peaches with the Alize Peach and ice to make a frozen mixture. Add a small spoonful of the blackberry puree to the bottom of the glass and slowly layer the frozen Alize Peach mixture on top. Add a layer of the blackberry puree to 1/2 of the top of the glass. Due to the weight difference, the blackberry puree will float on top. Garnish with a spear of blackberries and peach slice and enjoy.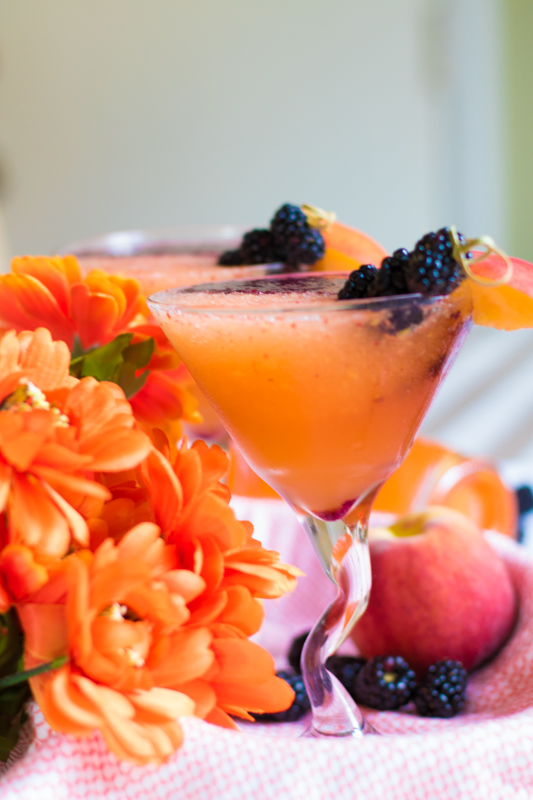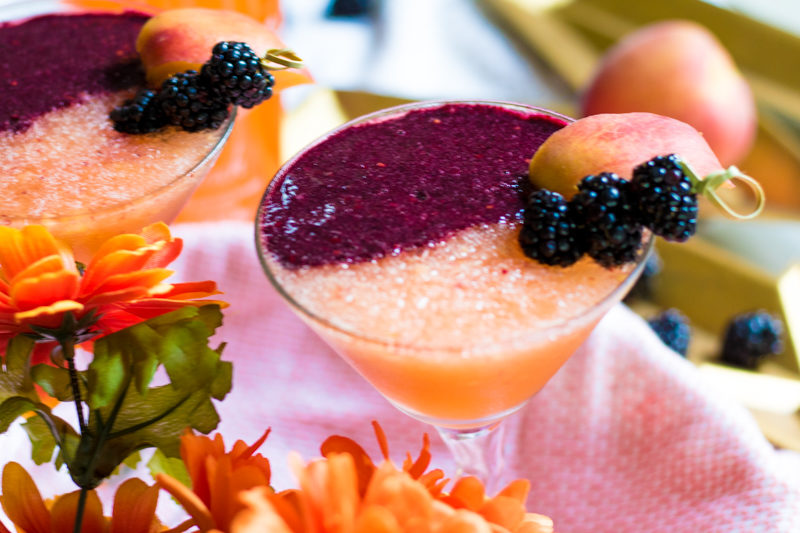 Alize Liqueurs have been around for a while and it's nice to see them back on the scene.  Alizé liqueurs infuse premium French Vodka with luscious flavors from the world's most exotic regions. From the jungles of Brazil, the lush hillsides of Chile and the tropical shores of Pacific Islands, come the nectars of our exotic fruits. Alizé is delicious on the rocks or served in martinis, cosmopolitans, margaritas and mimosas.