This post is sponsored by Borden Cheese.
I'm not a huge full out costume Halloween person, but I still like to celebrate. This year because we're still doing things on a budget we've decided that we're going to have some friends over for ghoulish fright night of scary movies. All my guest are bringing a fun Halloween-inspired dish, and I wanted to create something that was simple and easy and not a dip. This was when I came up with the idea for Cheesy Brain Braid!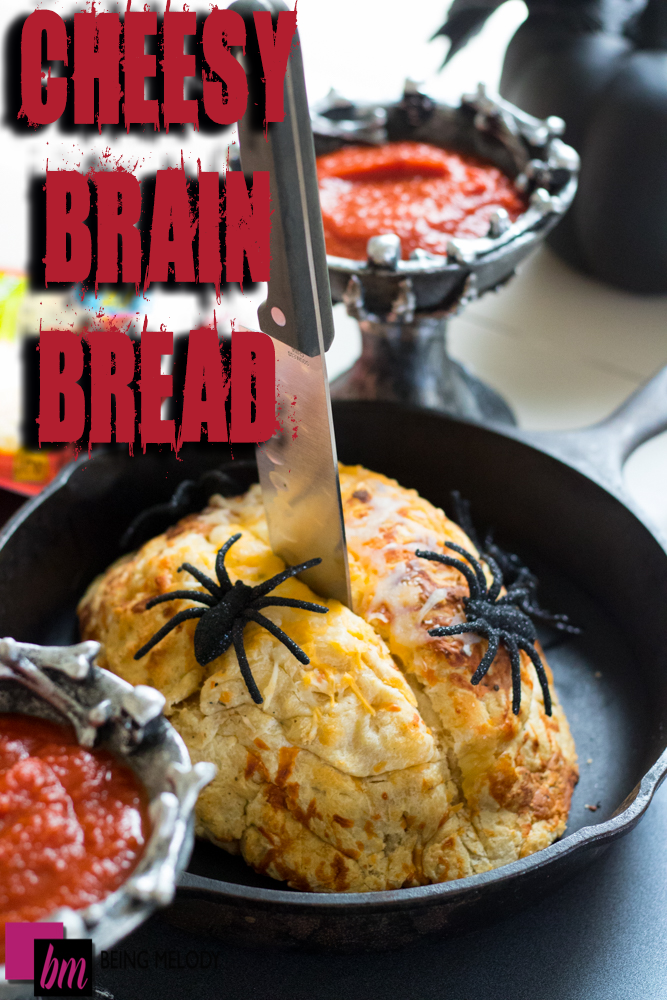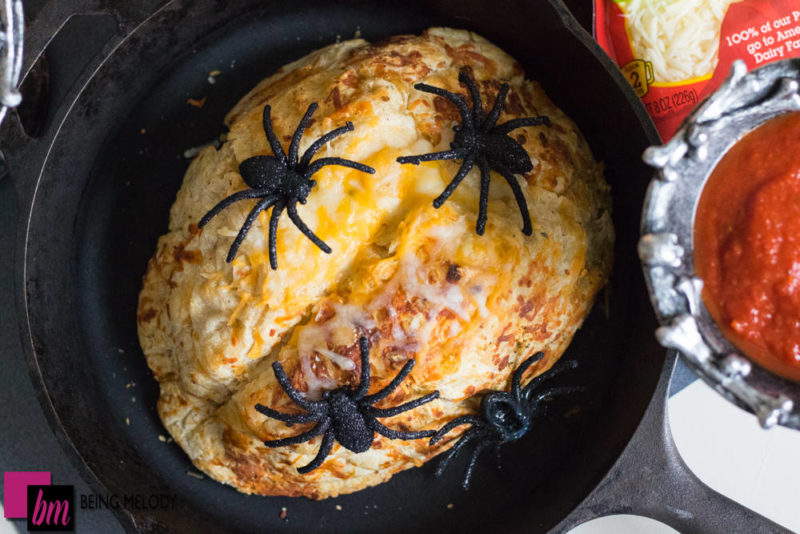 I did a trial run with the hubster who is also my in-house taste tester, and after some tweaks, I think I've got the recipe down!  For this recipe, I teamed up with Borden Cheese because they're products are produced by Dairy Famers of America who believes in treating their animals humanely. They also have an enormous selection of cheeses! For this particular recipe, you're gonna want a cheesy that gets nice and gooey and pulls apart. This is why I used Provolone and Mozzarella mix as well as their sharp cheddar.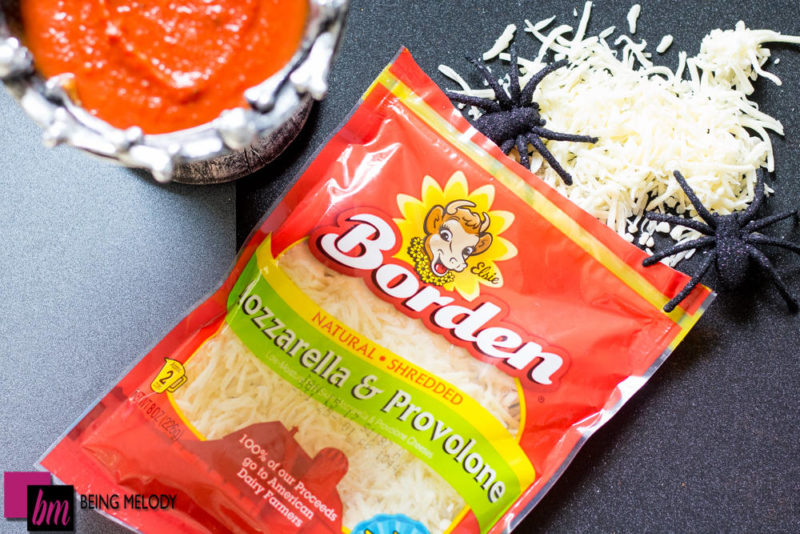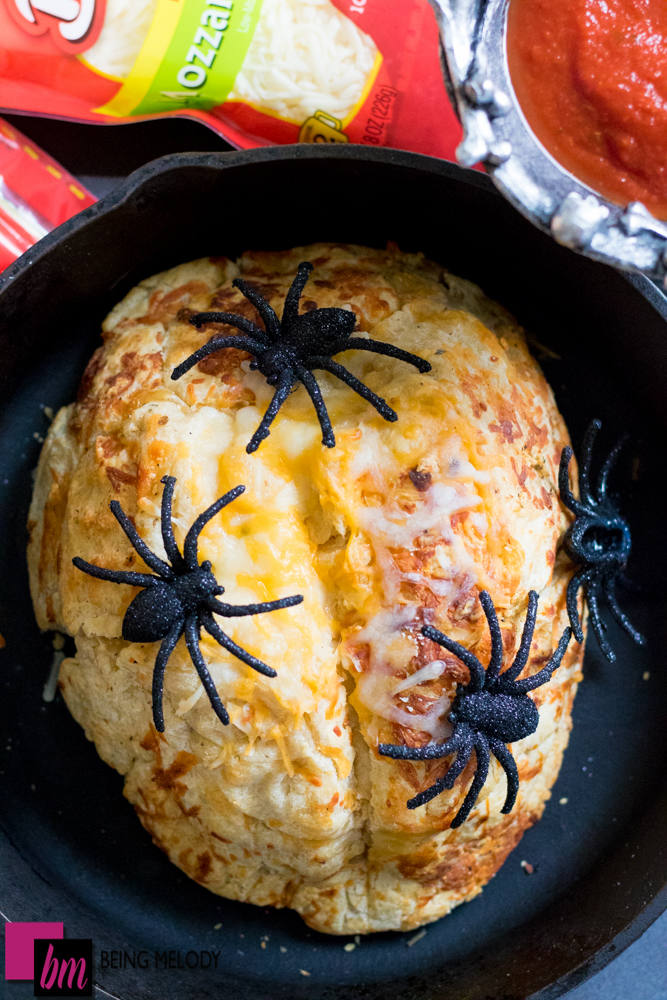 Now, I could have gotten my Martha Stewart on and made my own bread, but for sake of time and my sanity I just grabbed some Pillsbury French Bread and the night before baking I mixed in the Borden shredded cheese.  I then placed the bread inside a mold that is shaped like a brain and let it set in the refrigerator. The next morning I  cut small slits inside the bread and added small pieces of butter. I also brushed the bread with a garlic, oil, and oregano oil mix and then popped it in the oven. Right before it was finished I sprinkled more of the Borden shredded cheese on top to let it melt down to a nice gooey finish. Since the bread is in the shape of a brain, I thought it'd be fun to include a side dish of Marinara for dipping.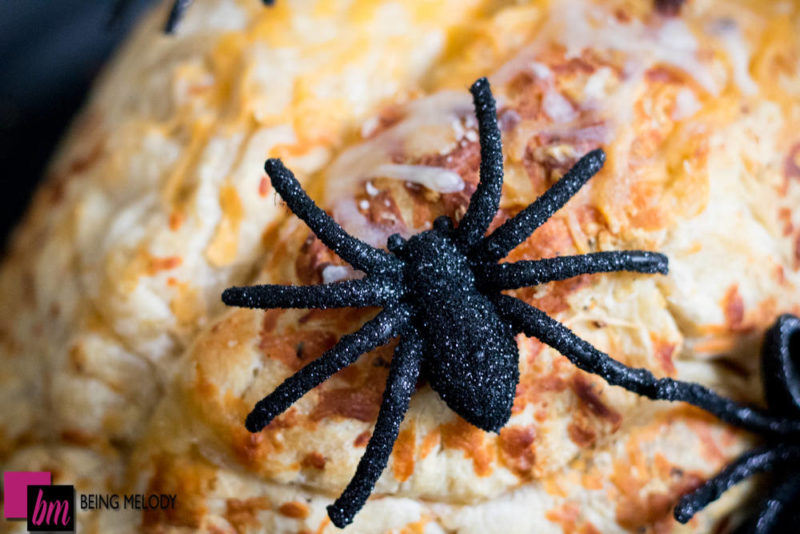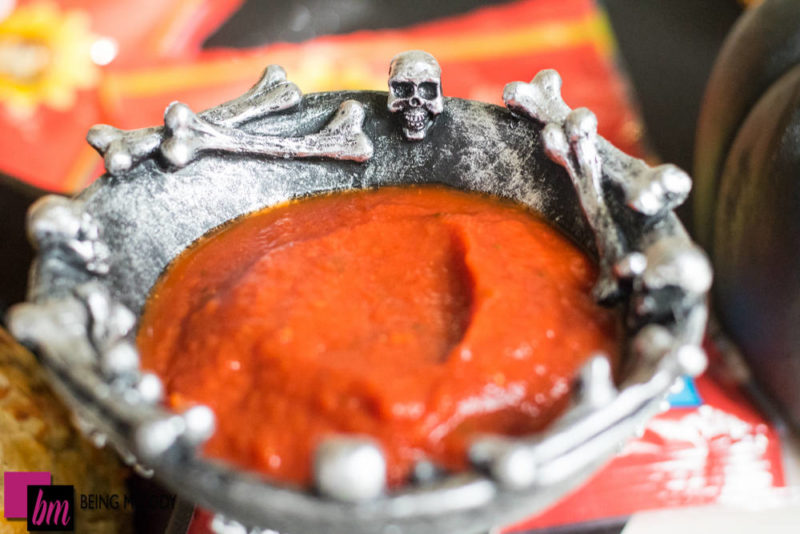 My husband loved the Cheesy Brain Bread, and I'm sure it'll be a hit at our Halloween Party.  If you're looking for something quick and easy to make for your Halloween Party, trust me this is it! I've included the recipe for you below!
[yumprint-recipe id='11']