This post is sponsored by McDonald's, but the content and opinions expressed here are my own.
I have a confession to make. I've been a horrible friend, but not on purpose. Since January 3rd my life has been devoted strictly to getting the elephant out of the room, that elephant being my Ph.D. dissertation. I've been locked in my house with eyes glazed over in front of my computer just typing away giving little care to what's going on in the outside world. While my friends understand how important it is for me to get this part of my life over and done with, I can't help but feel bad for not coming up for air and checking in on them like I normally would.
To make it up to them I suggested we hang out at the park so that the kids could play and we could get in some good ol' girl talk. On the way to the park, I stopped at my local McDonald's to grab some of the new McCafe Shamrock Chocolate Madness drinks as a little surprise. Since it was one of the warmer winter days I opted to grab shakes as opposed to the assortment of new hot drinks available, my reasoning was cold drinks in cold weather would last longer (see this is why I'm a scientist).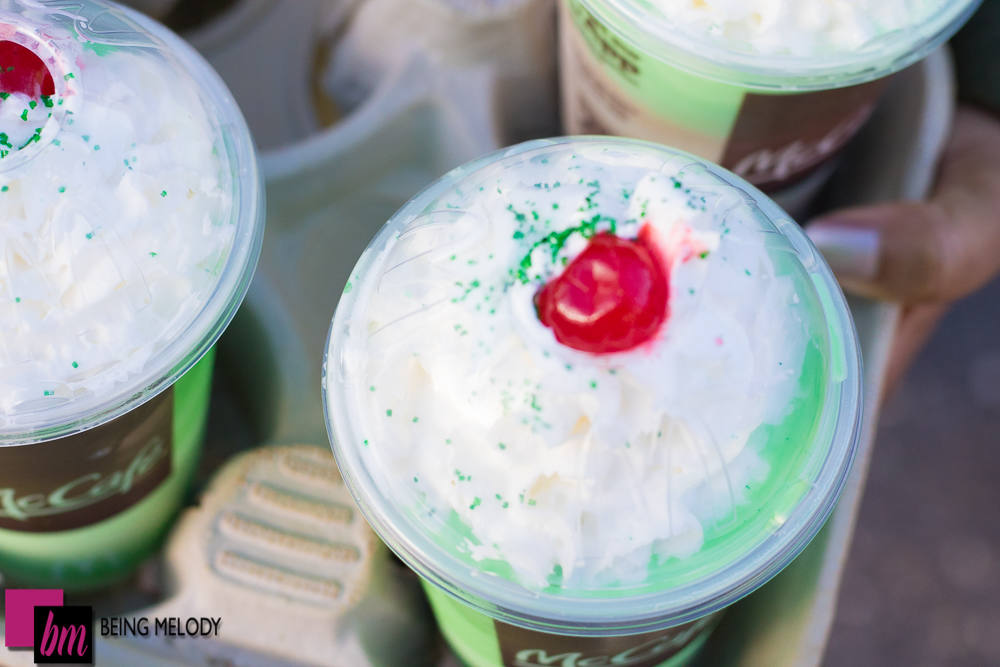 One of my friend's favorite drinks from McDonald's is their Shamrock Shakes and it along with four other new Shamrock inspired drinks are now available. If you're more of a chocolate shake a fan, then you're going to love the new Shamrock Chocolate Shake or the Shamrock Chocolate Chip Frappe. Swirling the Shamrock Chocolate Shakes with a straw or spoon before drinking is going to allow you to enjoy the best of both worlds.  
Being a better friend doesn't mean you have to talk on the phone every single day like you would if you were teenagers, but it does mean that you should take a step back from your life, no matter how chaotic it is, to show up and be present.  If you don't have time to get glammed up and hang out, opt for a girls night where you teach each other how to cook your favorite meals. If your friends aren't close and can't meet you for Shakes and Girl Talk drop them a friendly note in the mail to let them know that you're thinking of them. Simple gestures can mean and say so much in ways you can't even imagine.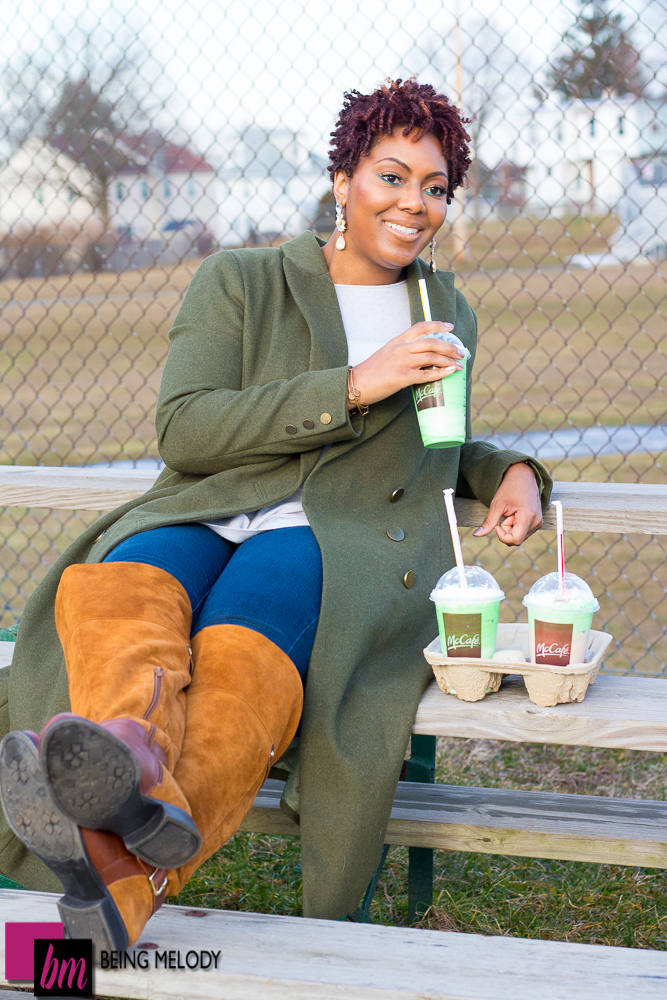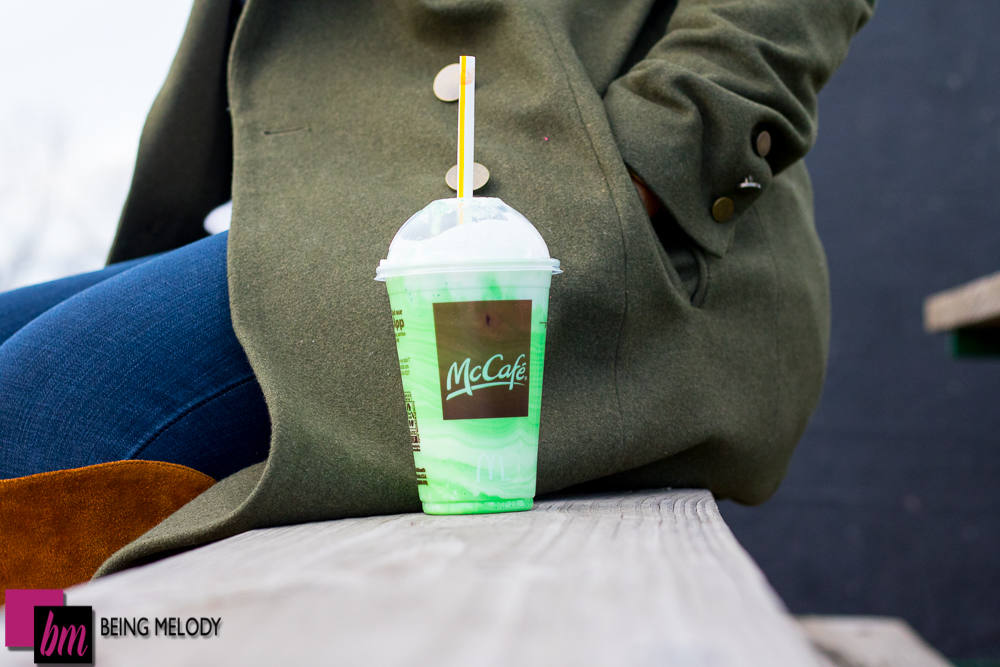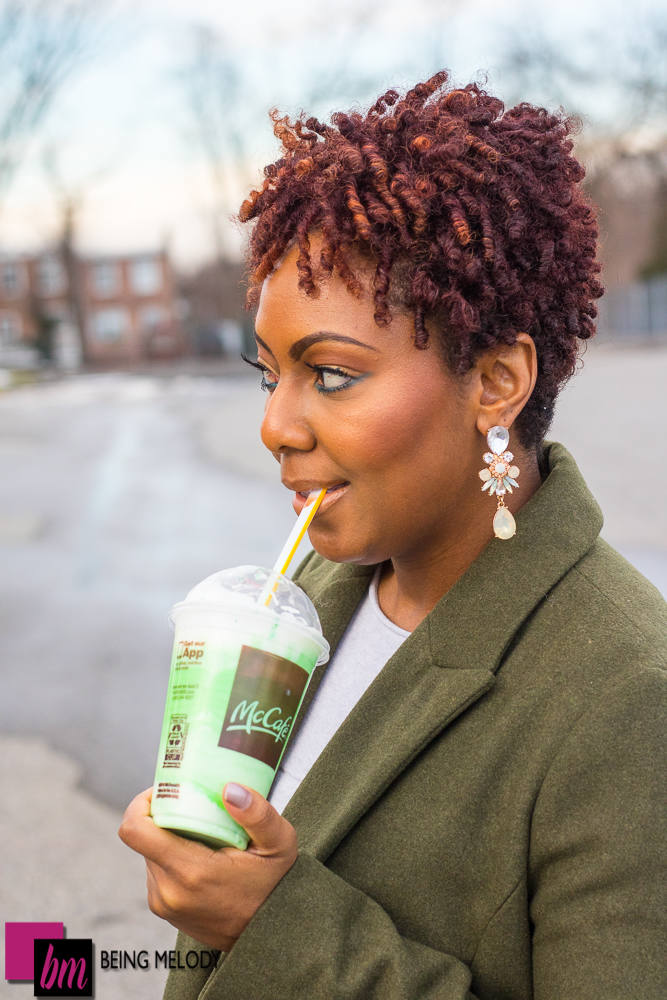 In addition to showing simple acts of kindness towards friends, you can take it one step further by purchasing a McCafe Shamrock Chocolate Madness drink at McDonald's the week of March 11th-17th. For each Shamrock Chocolate Madness product purchased, McDonald's will donate $0.25 to Ronald McDonald House Charities®. As an added incentive when you purchase five you get one free by using the McDonald's App.
There are so many different ways you can get into and enjoy Shamrock Season with family and friends. In the comments below share with tips on how to stay connected with friends when you're ridiculously busy. I could definitely use some tips!
Free McCafe beverage offer Valid until 12/31/2017 at participating U.S. McDonald's. McD App download and registration required. Shamrock Chocolate Madness drinks available for a limited time at participating McDonald's.

Edit