Hey, Readers! We are T-10 days in counting before I defend my Ph.D. Dissertation and I can't wait because I legit miss blogging. I have so many ideas for blog post and things I want to shoot, but because the way my brain is wired, I always feel so guilty every single time I think about doing something other than practicing my talk. As a way to decompress tonight, I decided it would be a good idea to get some non-science work done and what better way than share with you all the products that I've been raving about on my Instagram! 
So a few weeks ago, I was minding my business in Ulta (which I'm falling in love with all over again), and I stumbled upon some new products from SheaMoisture. When I read the name, I saw "dragons blood" which I thought was intriguing but then saw where it treated "STRESSED SKIN" and was like "don't mind if I do" as I added the facial wash, moisturizer, and mask to my basket. Right now I am the poster child for the stressed skin!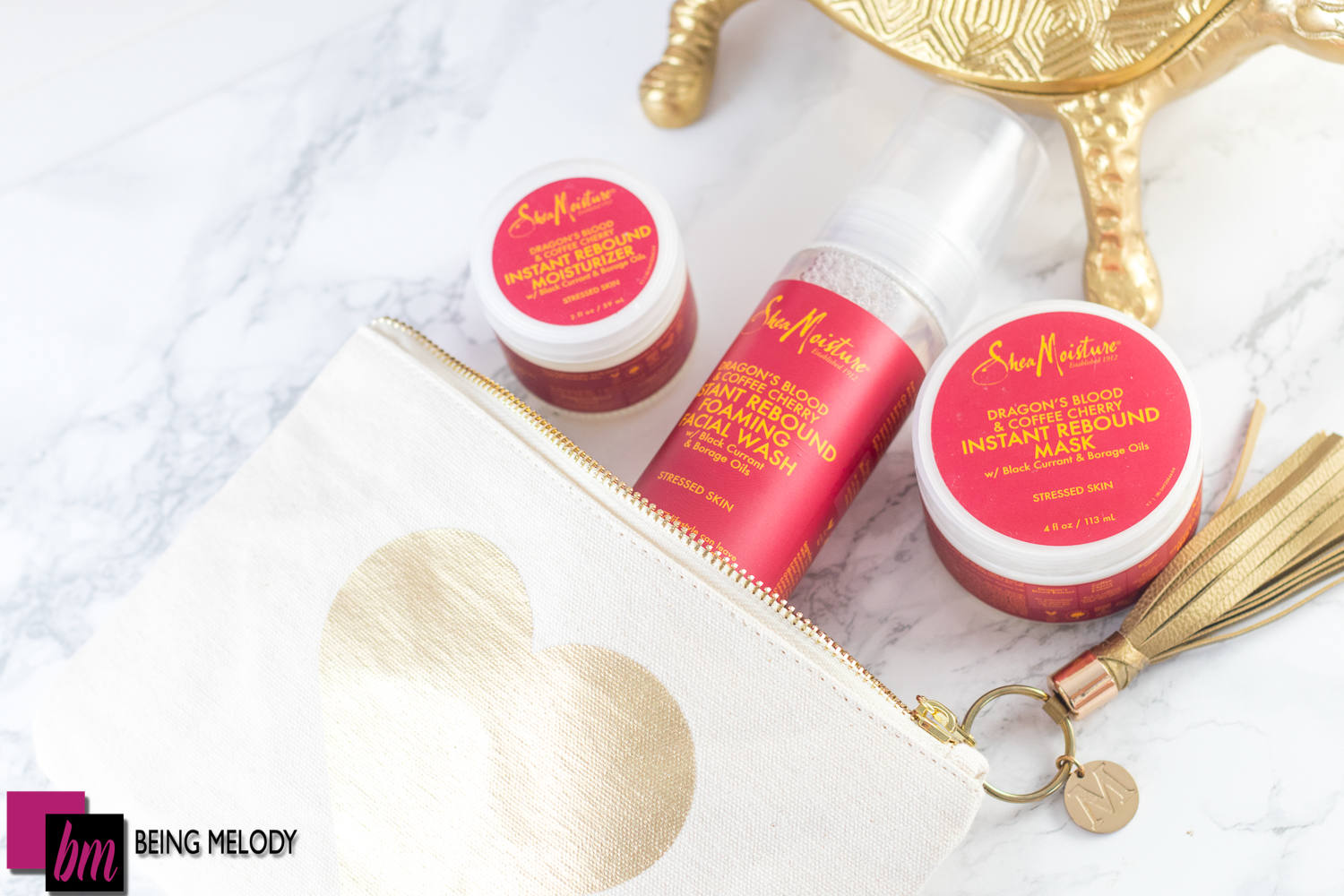 So, I am in love with these products. Not only do the smell amazing but, the combination of the SheaMoisture Instant Rebound Foaming Facial Wash and the Instant Rebound Moisturizer is like a venti cup of your favorite Starbuck coffee for your face! It's like your skin wakes and just starts glowing. You can use the Foaming Facial Wash during your morning skincare routine or at night, but I like to use it at night as it's so refreshing after a hard day of me trying to figure out what's next in my life. 
All of these products contain Caffeine and Antioxidant Extract, Coffee Cherry Extract, along with Black Currant and Borage oil. If you're not hit to Borage oil, it's an oil rich in Omega 6 fatty acids which help to soothe irritated skin.
Now, the face mask isn't like you're ordinary face mask. It doesn't harden after application, but it does feel a bit "spicy." Directions say to leave on for 10 minutes, and during this time my skin started to feel warm. After removing the mask, my skin is soft, supple, and moisturized. Since this mask isn't as harsh as others you can probably incorporate more into your regimen, however, be sure to pay attention to other skin concerns. This is a great time to incorporate Multi-Masking using other awesome SheaMoisture mask.
Post you should Read: Here's Why I'm loving Face Mask Cocktailing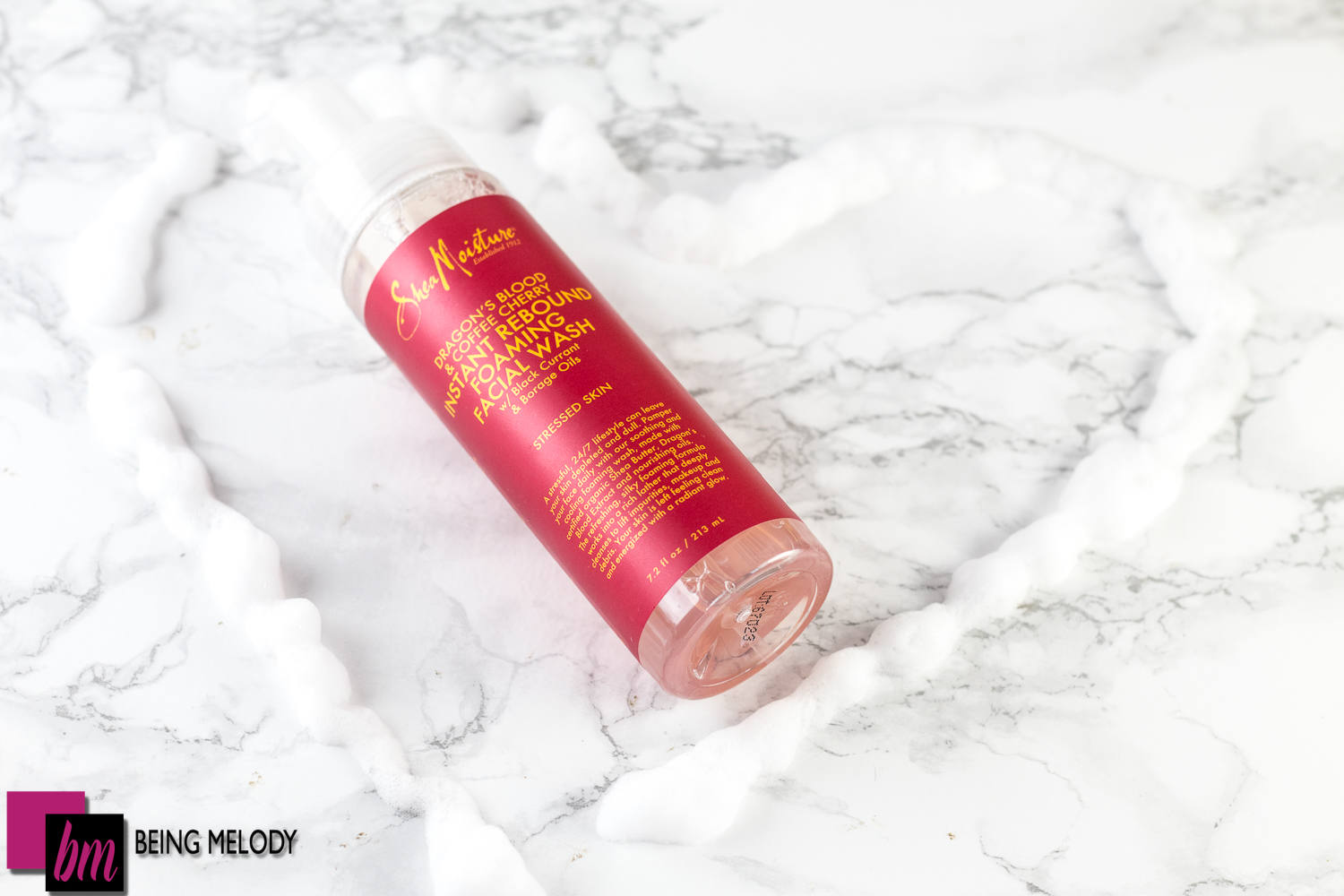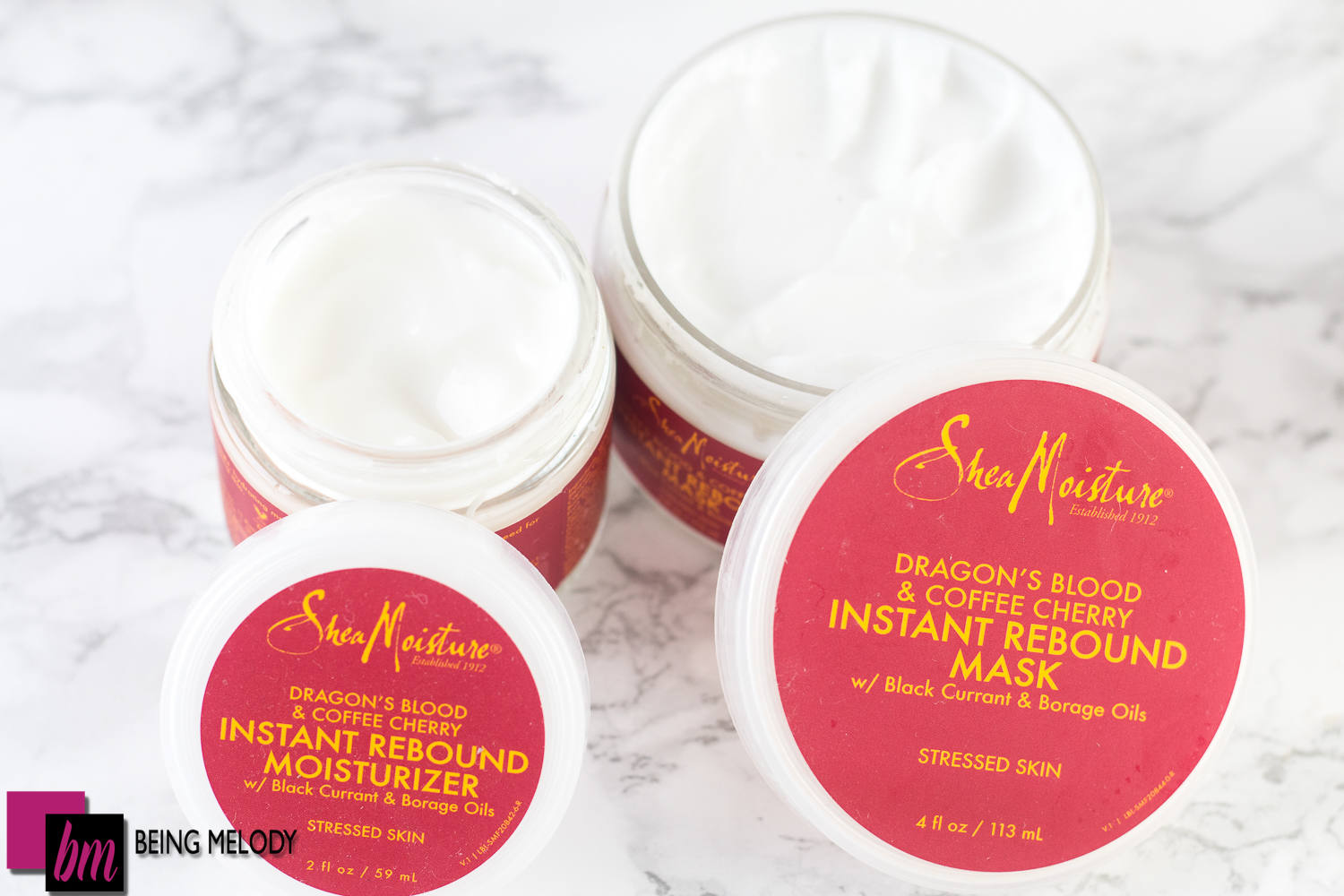 The SheaMoisture Dragon's Blood & Coffee Cherry Collection are found exclusively at Ulta and word on the street is that they are selling out FAST. I was lucky enough to grab the last of the mask and the moisturizer, but I'm bummed I missed out on the Coffee Scrub. Currently, there is a BOGO 50% off event on SheaMoisture products at Ulta so you can stock up! I've made shopping easy by including shoppable pictures below.