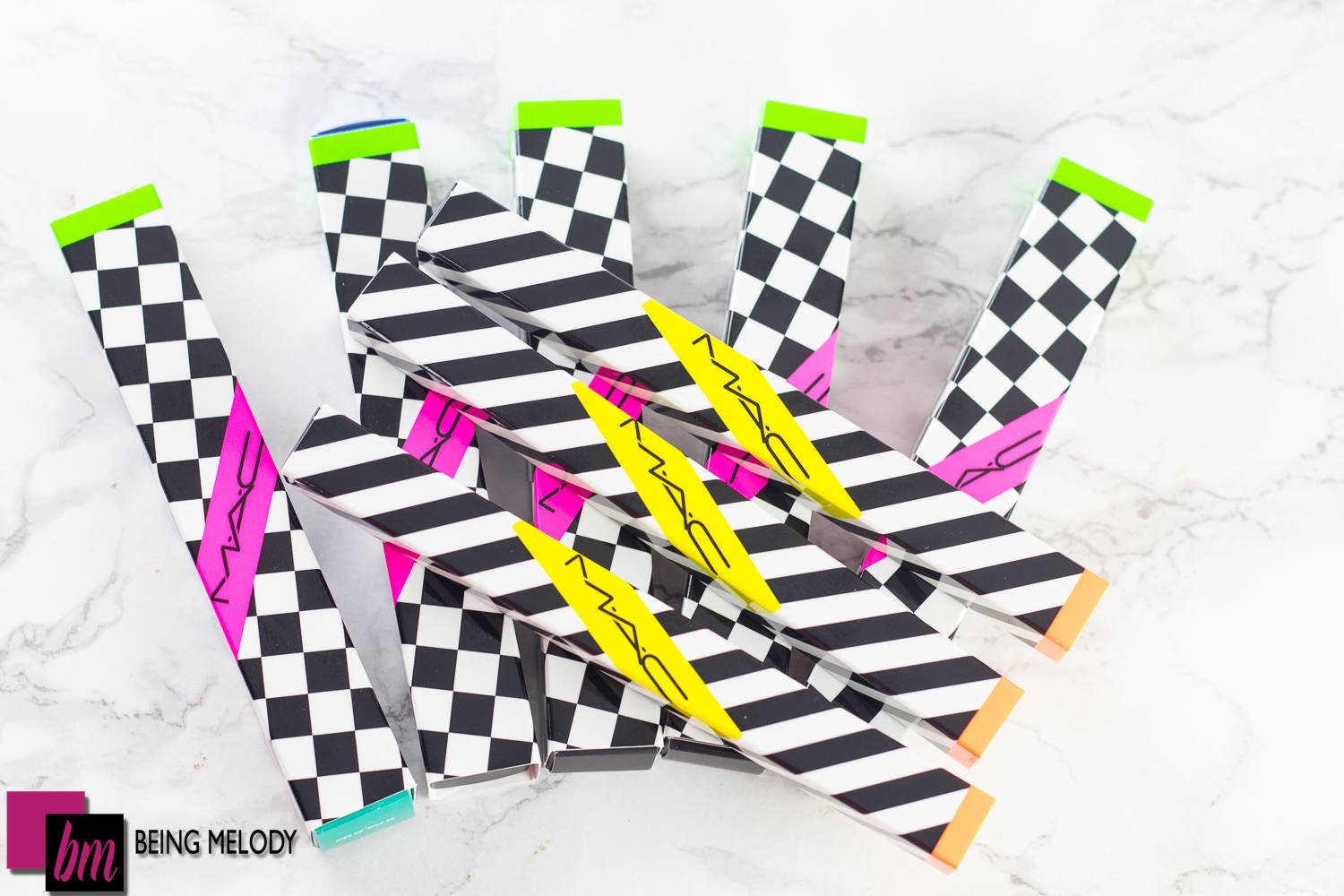 I am a sucker for colored mascara. Since I work in a lab I can get away with some non-traditional makeup looks. The only problem I run into is finding a GOOD colored mascara that is pigmented enough to apply alone and actually show up on my lashes. One of my absolute favorites is the DiorShow mascara. It was a serious blue that coated your lashes exceptionally, but er umm is a little pricey.  The MAC Cosmetics Work it Out Collection solved that issue for me by giving me 16 high pigmented mascaras at a price point I could live with.
---
The MAC Cosmetics Work It Out Collection is a pretty large collection that introduces a new product called Crystal Glaze Gloss, but for the most part, it heavily focuses on the eyes. There are 16 shades of the In Extra Dimension Lash Mascara $19.50 and six shades of the Chromographic Pencils $17.00. For this post, I'll be sharing my thoughts on the In Extra Dimension Lash Mascara and the Chromagraphic Pencils.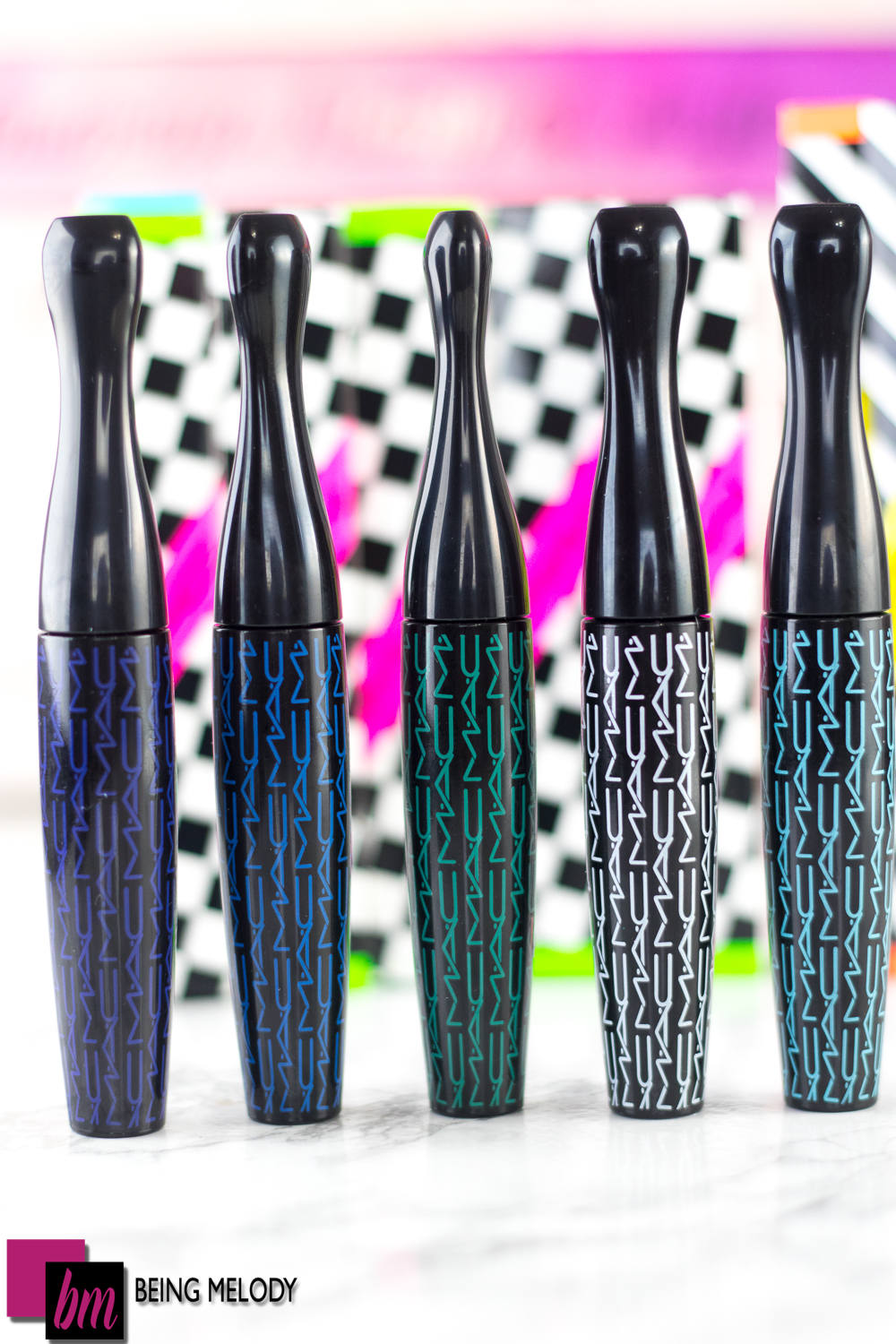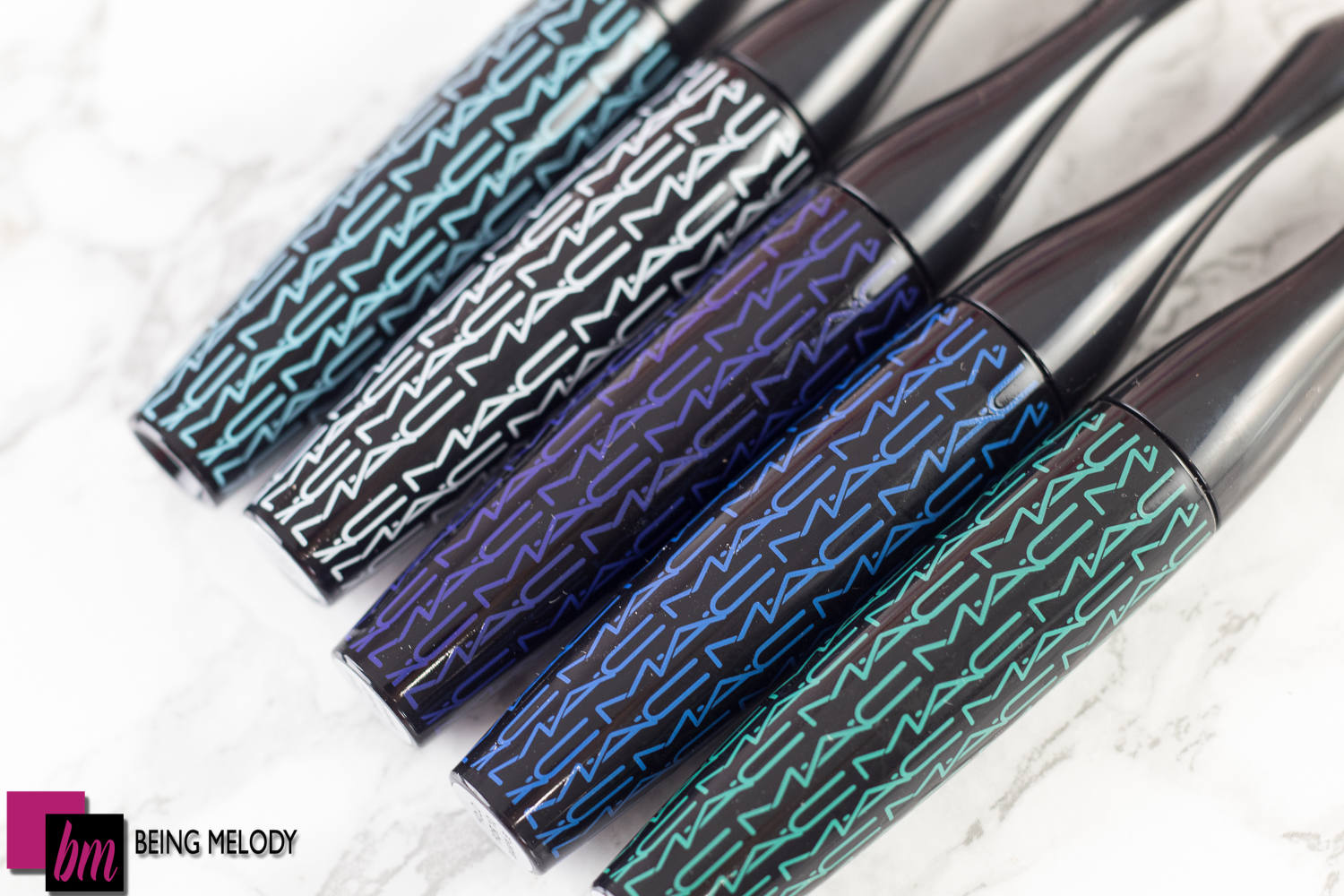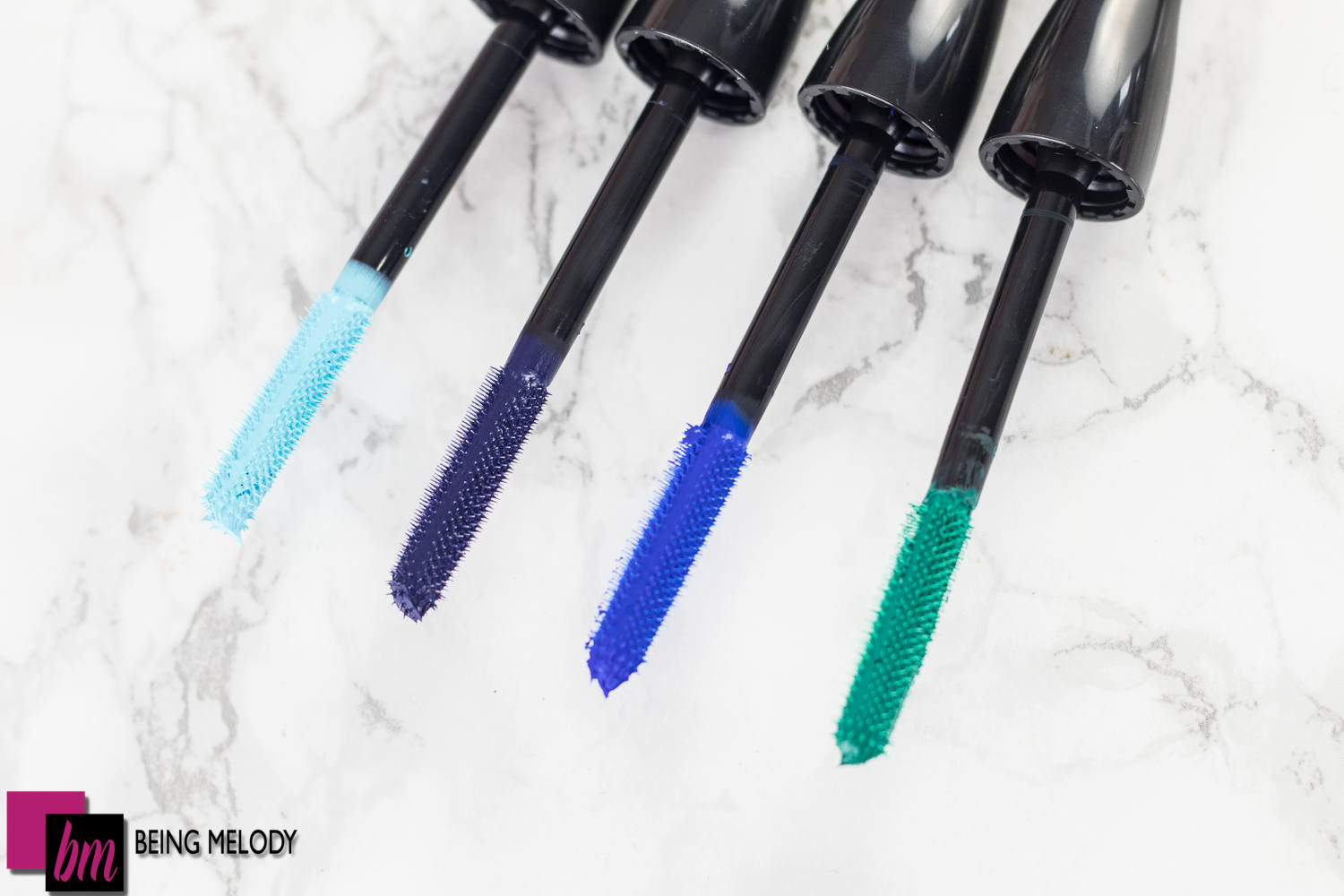 The packaging of the In Extra Dimension Lash Mascara is super fun. The MAC Logo is stamped across the tube in the color of the Mascara making it easy to grab the color you want out of your stash and go. The tube is thicker than the normal MAC mascara and is shaped so that the wand is coated with product three times before you actually pull it out. The bristles on the wand are significantly shorter and while it's supposed to make application of the mascara easier I found it to be kind of cumbersome due to the size and the amount of product that was on the wand. 
After getting Mascara all over my eyelids I found that applying it with a brush made it a lot easier and it also kept my lashes from clumping which happened after I applied more than one coat. Coverage and color payoff are both pretty awesome with these mascaras. To really see the color pop I applied Muscle Tee as a base then followed up with bright blue Hold for 10. While adding the base really made the color pop you can see what I mean about it getting kind of messy and making my eyelashes clump together, again using a brush for application is going to be your best bet here.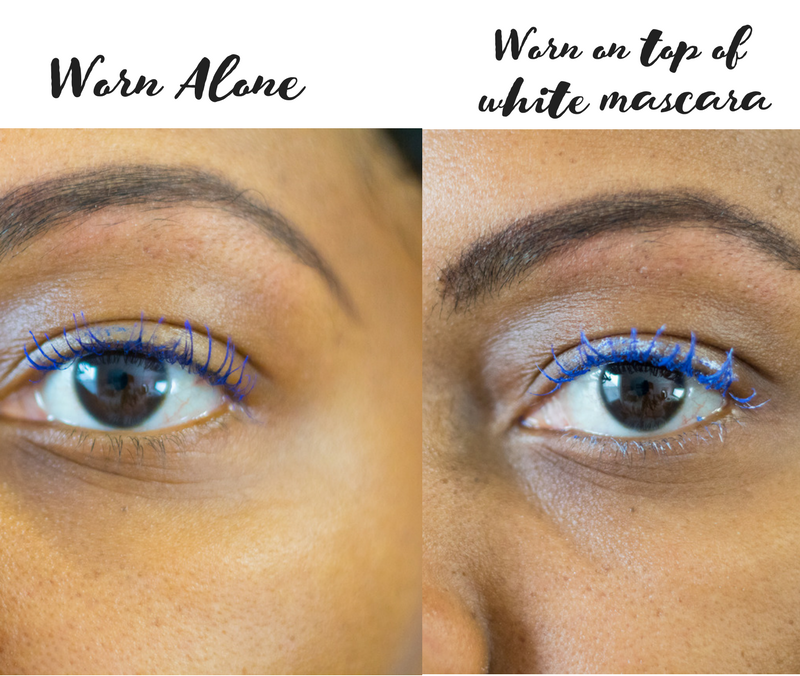 As I mentioned earlier there are six Chromagraphic Pencils available in this collection. I was sent three shades to try out and I'm pretty sure I'll be heading to MAC's website to pick up the other three. These pencils are buttery soft, but not too soft that the point breaks as you use them. They can be used in multiple ways so let your creativity soar. I already have plans for the Primary Yellow Chromographic Pencil. I plan to pair it with some items from Pat Mcgrath. I'll just let you imagine how amazing that combo is going to be. If you take a look at the swatches below you'll see how bright and intense the colors are. Staying power is pretty good, they aren't 100% water resistant but they stick around long enough for everyday wear.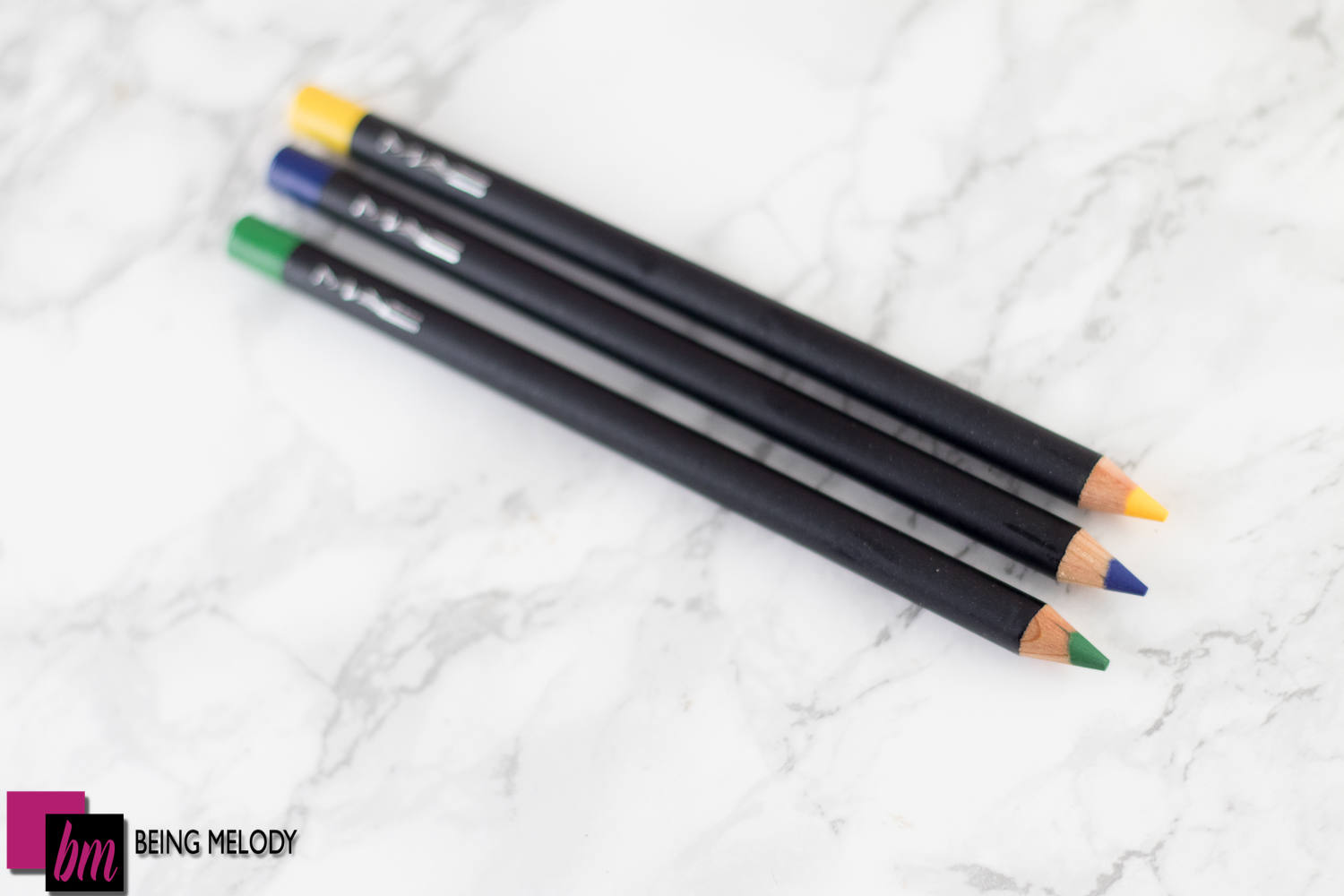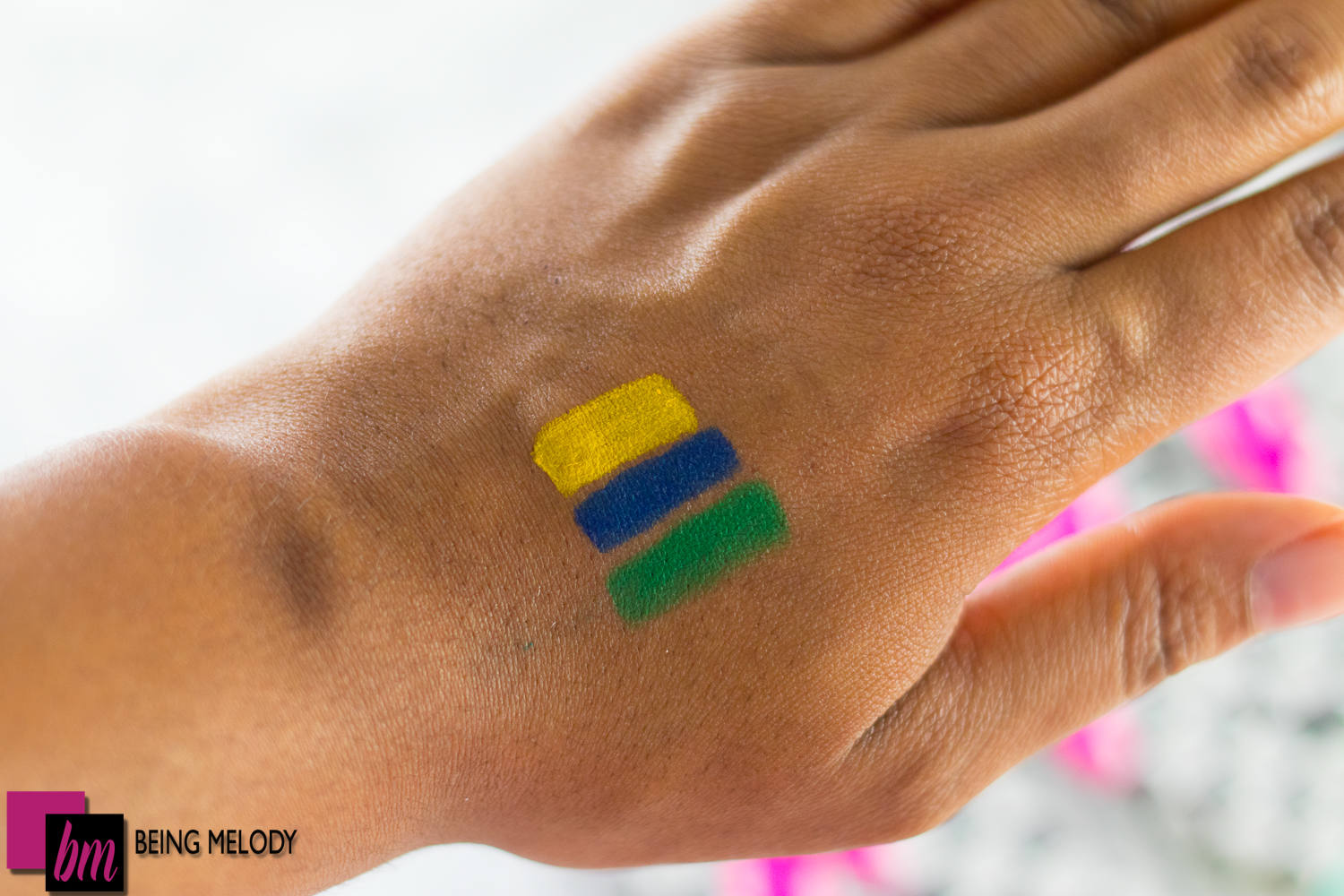 Shades from L-R: Primary Yellow, Marine Ultra, and Landscape Green
The Work It Out Collection is available now at Maccosmetics.com, MAC boutiques, Nordstroms, and Bloomingdales. Keep in mind, that several items from this collection are limited edition.