Many thanks to Yoplait for sponsoring today's story and encouraging me to try Yoplait Greek 100! Whips.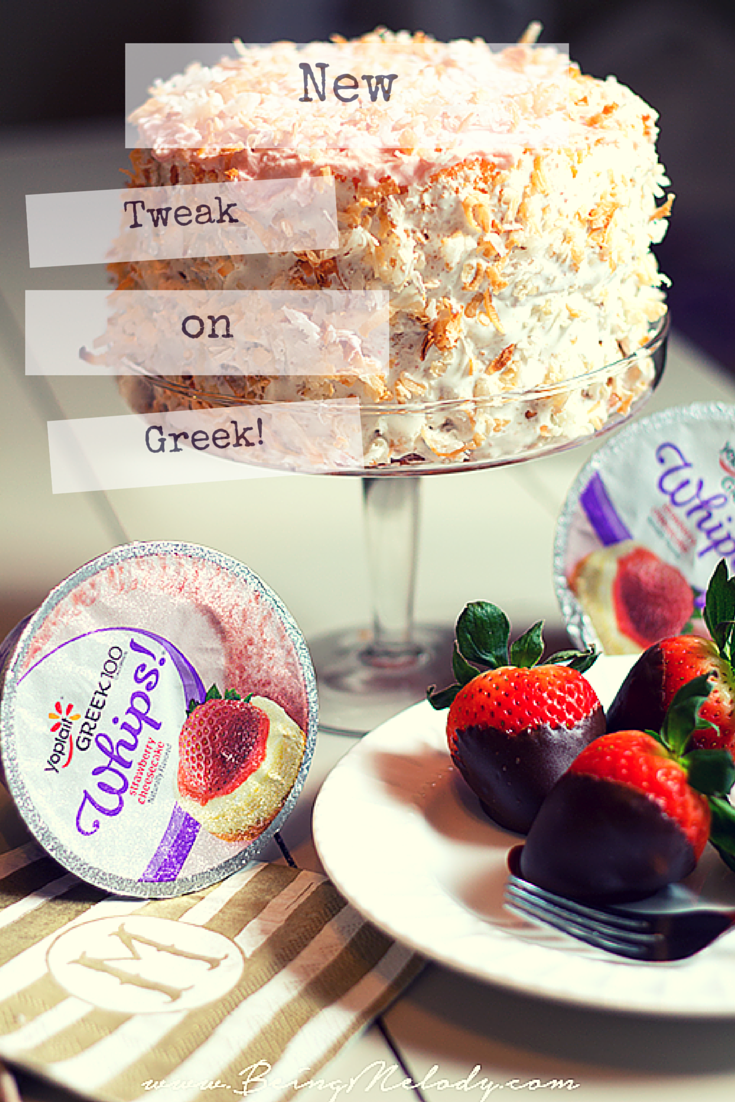 Since starting Weight watchers I been on this huge greek yogurt kick. I have it for breakfast almost every morning and now I can even replace it for Sour Cream without my husband complaining or noticing. Since my husband travels a lot through the week I always try to make him something tasty over the weekends. Lately, I've been really strict on sweets and so when I saw that Yoplait had a new yogurt called Yoplait Greek 100 Whips! I came up with a great idea for a tasty dessert that was still a little on the healthy side. Though I'm not a huge Valentine's Day person this would be a great recipe to make for Valentine's Day, which is right around the corner. I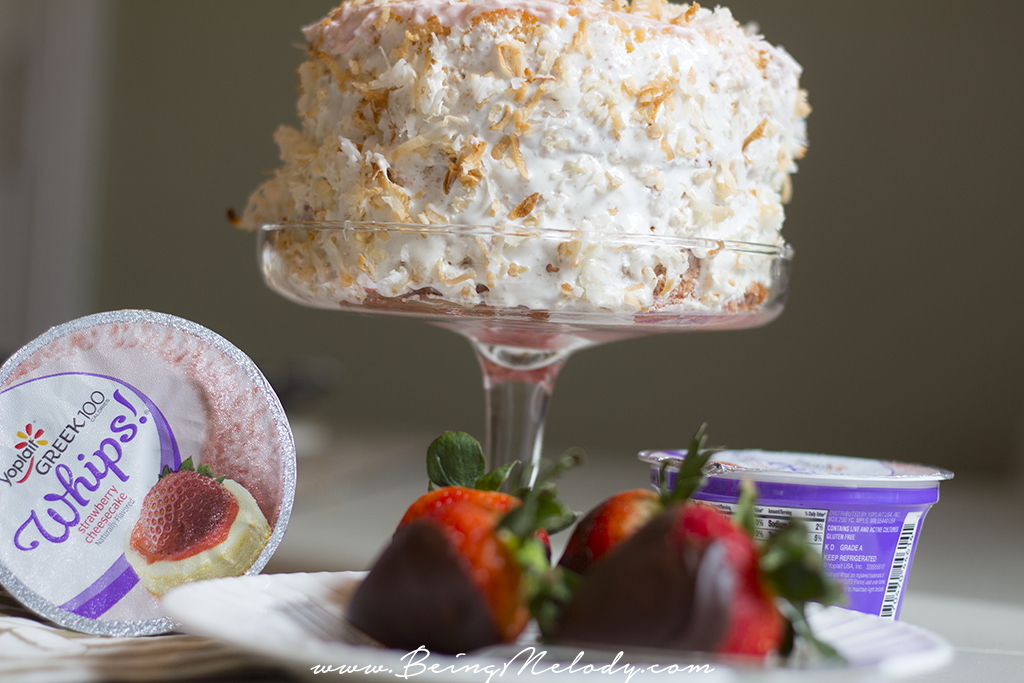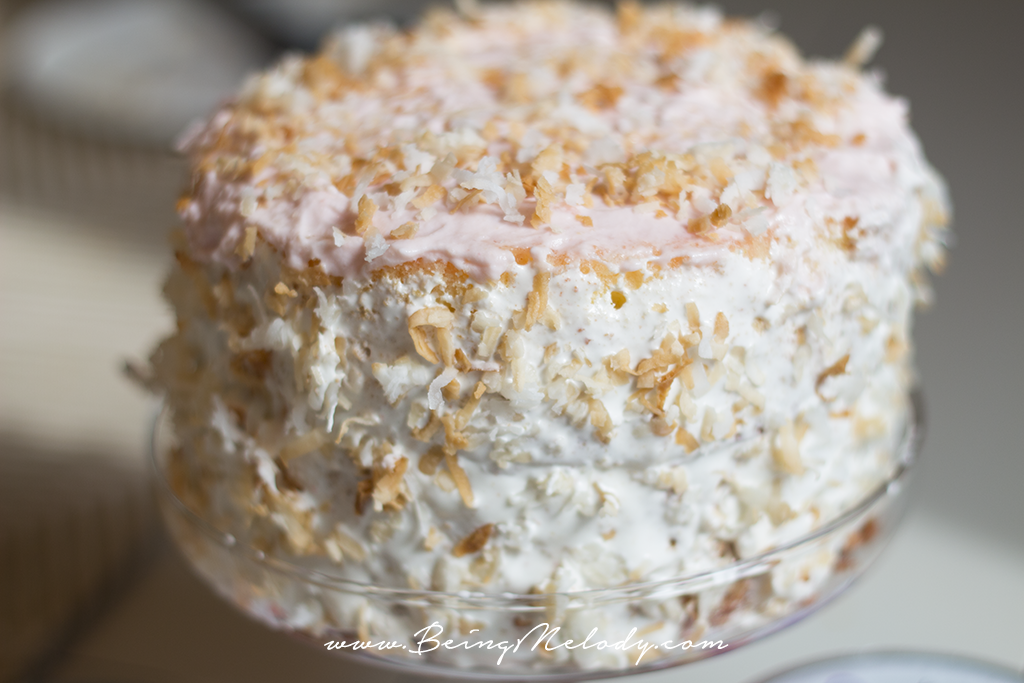 Compared to other greek yogurts I've had Yoplait Greek 100 Whips! are a light and fluffy experience. For some greek yogurt can be an acquired taste as it starts off slightly sour before the taste of the mixed in fruit kicks in. For this recipe, I used the Strawberry Cheesecake flavor and I immediately noticed the difference in upon first taste. I enjoyed the difference in texture, it's more of a yogurt mousse than a true yogurt. I made sure to check the point value on several of the 8 flavors and I found them all to be only 2 WW Plus Points a piece, making them a great power point breakfast. Plus, there's 0 Fat, and 9 grams of protein!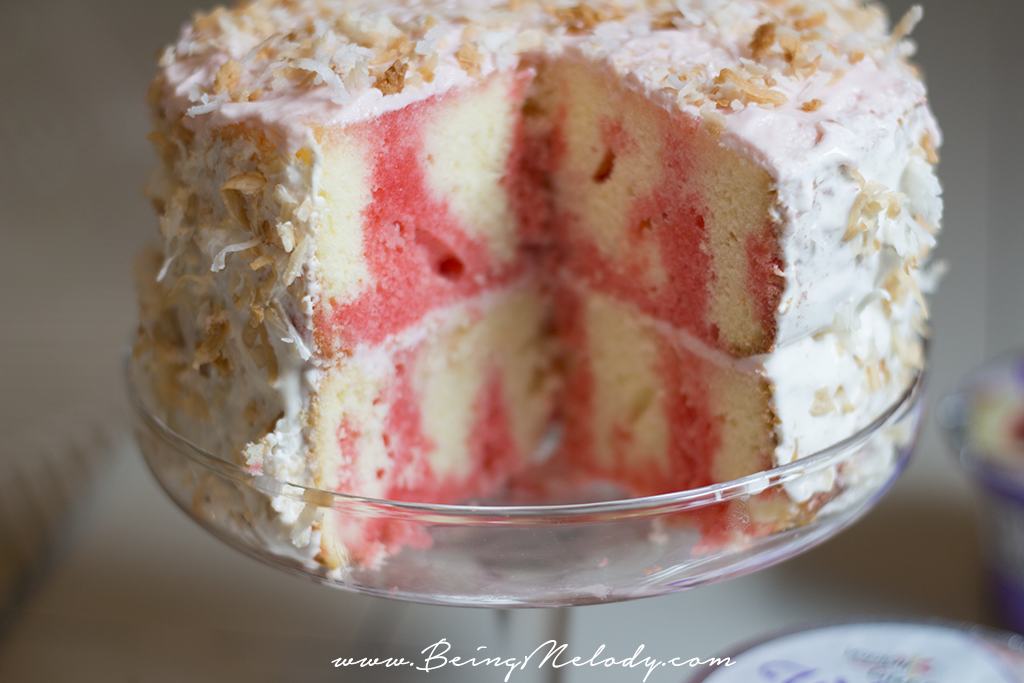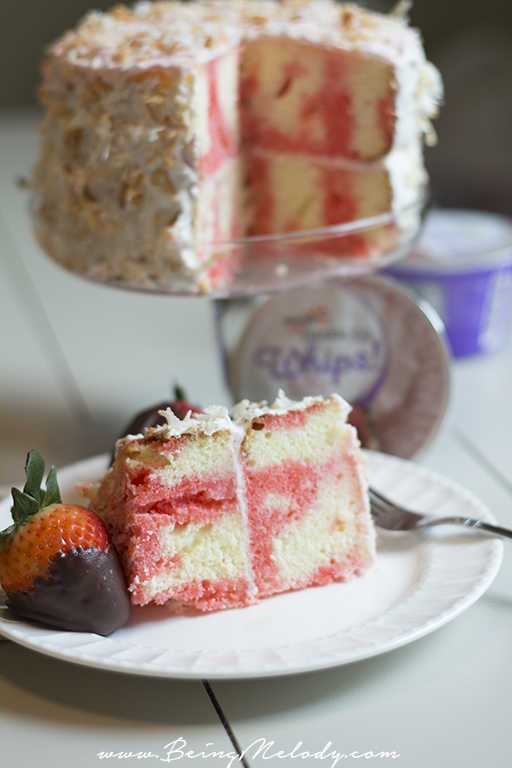 If you're interested in trying out the
New Yoplait Greek 100 Whips!
I have a coupon for you! Just click
(HERE)
to get a $1.00 off coupon which allows you so save $1.00 on any Yoplait Greek variety yogurts. I was able to find these at Walmart, but they can also be found at Target! These new yogurts also make great dips! Try dipping chocolate covered strawberries in the strawberry cheesecake flavor! I promise you it's absolutely delicious.  You can try out this great recipe below. If you're looking for more ways to tweak your greek you can also check out more Yoplait Greek 100 Whips! recipe
(HERE).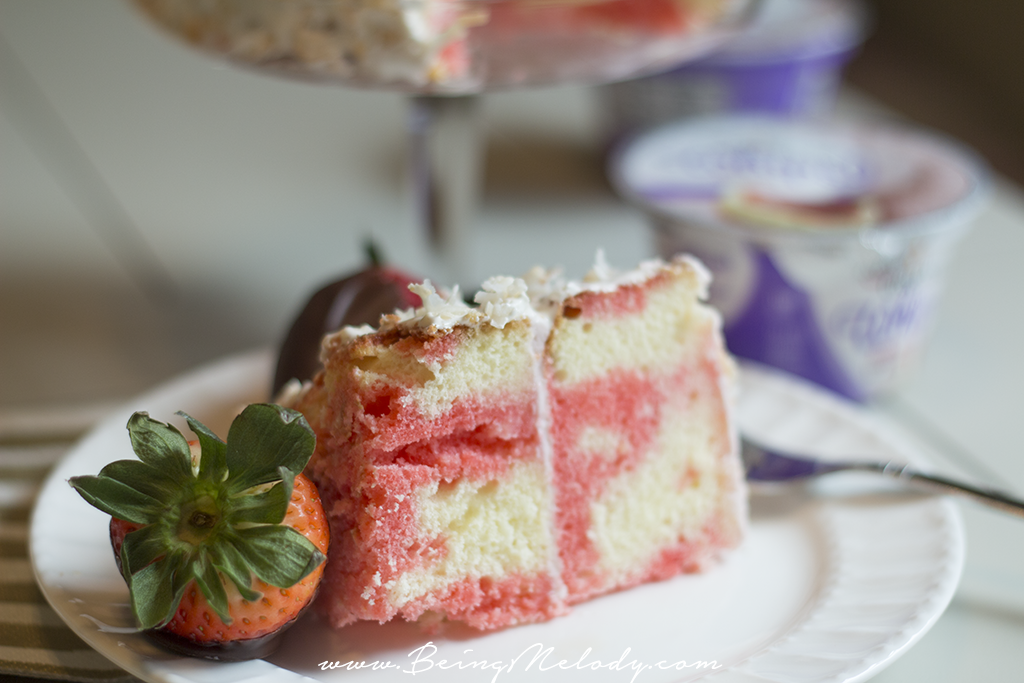 Strawberry Coconut Whip Cake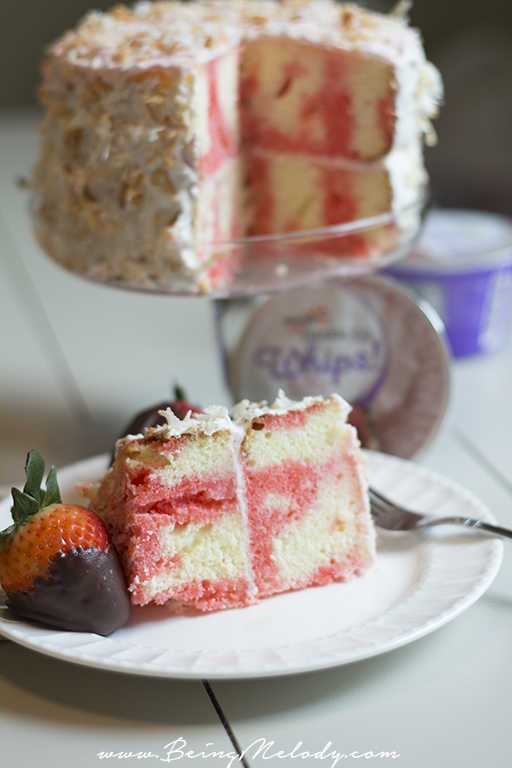 Author:
Melody Robinson Wright
Looking for a tweak on greek? Try this Strawberry coconut cake made me with the new
Yoplait Greek 100 Whips!
yogurt! This cake is 9 WWpts per slice.
Ingredients
Pound Cake Mix
1 package Strawberry Gelatin
⅔ conainer ofFat-Free Whipped Cream
2 cups Bakers Coconut
Instructions
Make pound cake and jello per instructions on packaging. Allow cake to cool then poke holes throughout. Pour in Jello mix and allow to set in the fridge overnight. The following day cut tops of cake until they can sit even atop one another. Spread Yoplait Greek 100 Whips! in Strawberry Cheesecake across the top of the bottom layer and to the top layer. Spread whip cream around the sides of the cake. Toast coconut in oven for 7-10 minutes at 350 degrees. Sprinkled toasted coconut alongside and top. Place in fridge to set for a minimum of 1hr.