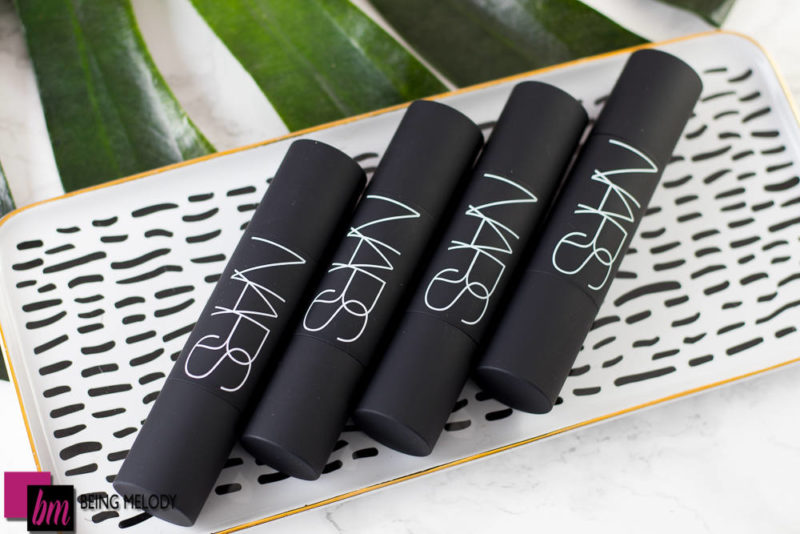 This is the second time I've stumbled across a foundation that's made me completely snub my previous holy grail. Got Oily Skin? Need Buildable Coverage? Need to touch up on the Go? Want to be able to Blend without searching for your beauty blender? Then this Nars Velvet Matte Foundation Stick is perfect!
Nars has blessed us with many cult favorite foundations, but this is the first Foundation Stick to be released by the brand. The Nars Velvet Matte Foundation stick retails for $45 and comes in 20 shades, and I received four to test for myself.
"Matte Rebound Powders enhance the glide and comfort of wear, while mattifying the look of skin. Elastomer micro beads provide extreme flexibility and elasticity to help prevent creasing by adapting to movement without settling into lines or wrinkles. Ginger root extract and vitamins A, C, and E support natural antioxidant protection and defend skin from environmental damages while helping to improve the appearance of smoothness and evenness."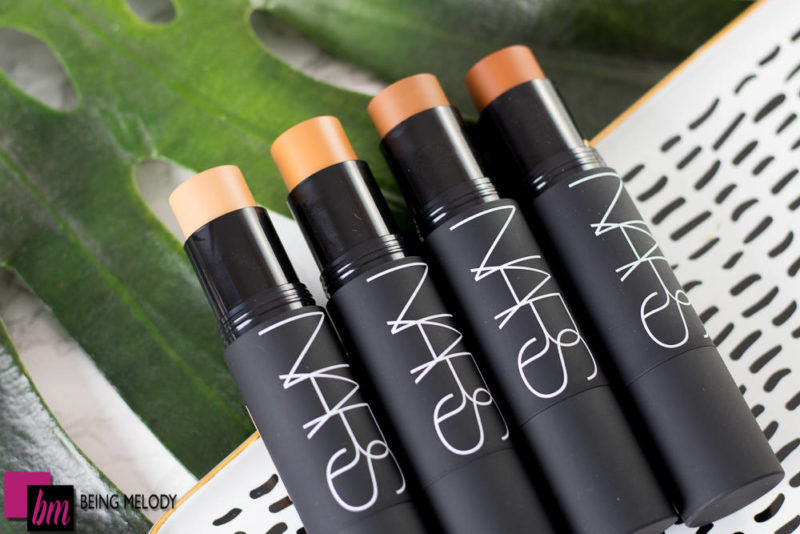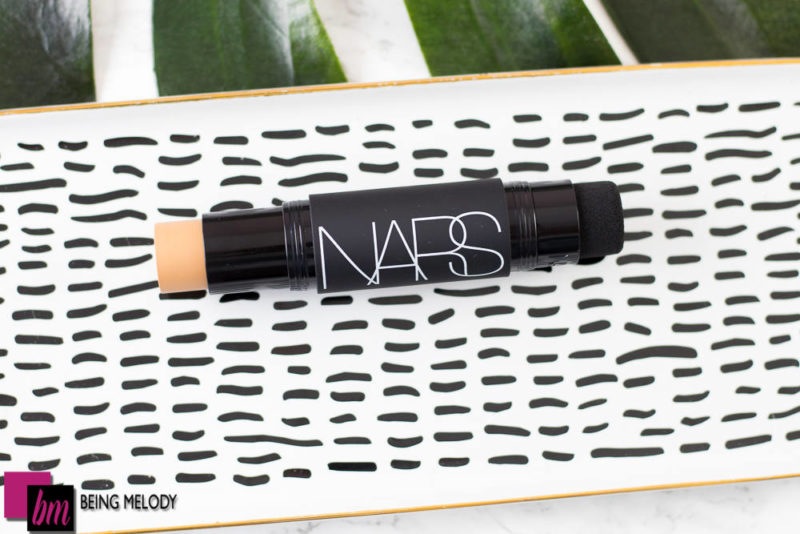 One of the biggest differences I noticed about this particular foundation stick is that it doesn't leave you hanging when it comes to blending your foundation. Most foundation sticks come with either only the one shade or a light shade on one end and a darker shade on the other end. To set themselves apart Nars included a latex free touch up tool that allows you to blend easily, stipple, and apply your make up with ease. Might I add it's removable!
The texture of this foundation is very creamy, and I felt it applied better with my hands than it did with the blending tool, but I can see how the tool would be of great use if you wanted to touch up an area or say blend in your contour.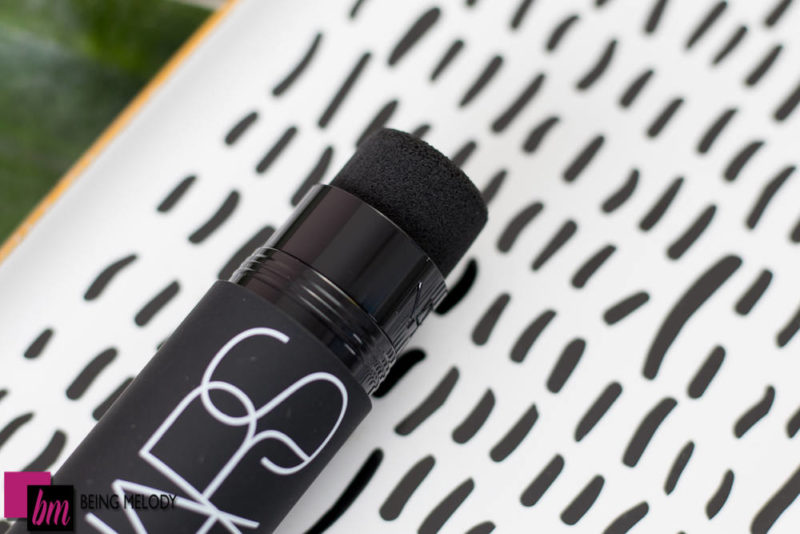 Wearability:
As I mentioned above, there are 20 shades with several different undertones, however, to air on the side of caution I would suggest swatching these in store as they may not exactly match with your usual Nars foundations.  The shades that I received Barcelona, Tahoe, Macao, and New Orleans are swatched below. I found Macao to be the best fit for my complexion though it was a little light. It would work perfectly as a winter foundation.
I found that the foundation held up considerably well throughout the day and I didn't see oil breakthrough until almost 8hrs in, which in my book is pretty darn good. As I mentioned the foundation has a creamy texture and it sat perfectly on my skin without appearing cakey. For many people, I think the flatness of the foundation is going to take some getting used to, but it also allows you to add your own level of luminosity and to define your features as you see fit.
*Prep your skin with Nars Pore and Shine Control Primer*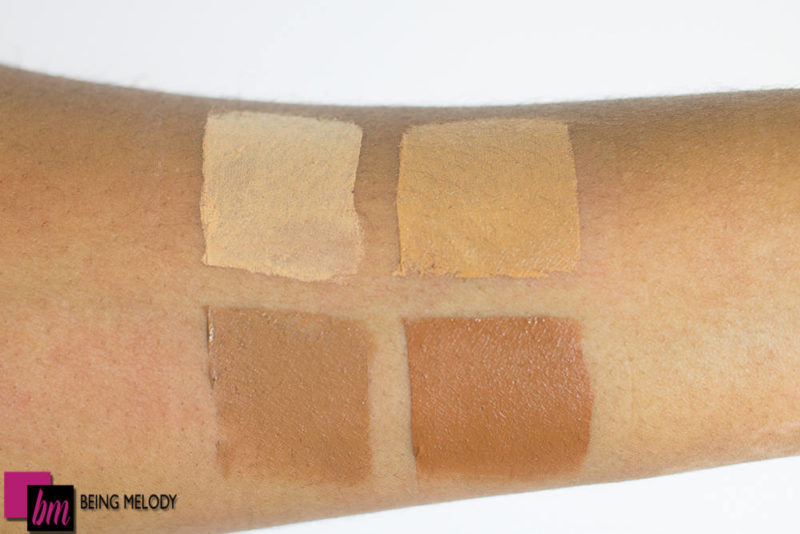 Top: Barcelona and Tahoe  Bottom: Macao and New Orleans
Should You Buy?
Compared to other stick foundations on the market I am really digging the Nars formula because of its matte finish. The blending tools is a bonus but not necessarily a game changer as most people are going to opt to use a beauty blender to take advantage of the tear drop shape and ease of accessibility for hard to reach places.
Price: At $45 the price is right on target with similar level brands
While I would recommend this as a foundation to add to your collection, I wouldn't say it's something you need to go out and buy right now. Wearability is great, and the foundation lasted for almost the entire day which is a plus for me and my oil seeping skin, but I would love to see this at a price point without the blending tool. I also wouldn't recommend doing a full highlight and contour look with these products and again, the matteness can leave on looking very flat. Instead, use other Nars products like the Nars Radiant Creamy Concealer to build and create the perfect flawless complexion.
Available now at Sephora and
Sephora.com
. Available September 1, 2017, at NARS boutiques,
narscosmetics.com
, department
and specialty stores