I keep a pretty full stock of sheet mask. Whenever I see a gift set that contains multiples I grab it up. Why? It's the best way to get the most bang for your buck and to always have a mask that fits your particular skin care need at the time. Yesterday I used a Dr. Jart+ Pore Minimalist Charcoal Mask, and it was heaven. It's also why you have to snap things up pretty quickly when the holiday sets go live at Sephora. The Dr. Jart+ Holiday Sheet Mask set is already sold out, but this doesn't mean that you can take advantage of some other amazing sets out there.
Every year I also put together a basket of Melody's Favorite things to send out to some of my closest friends. These baskets make me feel like a middle-class Oprah.  While I can't give out cars, it still brings me joy to hand pick my favorites from amazing brands, well-known and those new to the market and share exactly why I love each item with those that I love.
This year, I decided to share my favorites from various categories weekly here on the blog just in case you were looking for stocking stuffer ideas or that perfect gift for the friend that's always hard, please.  This week I'm sharing Sheet Mask, which is perfect for anyone to use. As far as which item will make it in my baskets this year, well that will remain a secret as I don't want to ruin the surprise for the recipients.
Orgaid Organic Sheet Mask $42
One of the reasons why the Orgaid Sheet Mask are at the top of my list is because they're great for someone with sensitive skin, which is a huge complaint I hear from most people wanting to try sheet mask. The Orgaid Sheet Mask don't contain parabens, formaldehyde, alcohols, phthalates, sulfates, or fragrance. They're made with USDA Certified ingredients and are comparable in price to other sheet masks on the market. A pack of 6 is only $42.
Buy Here: Orgaid.com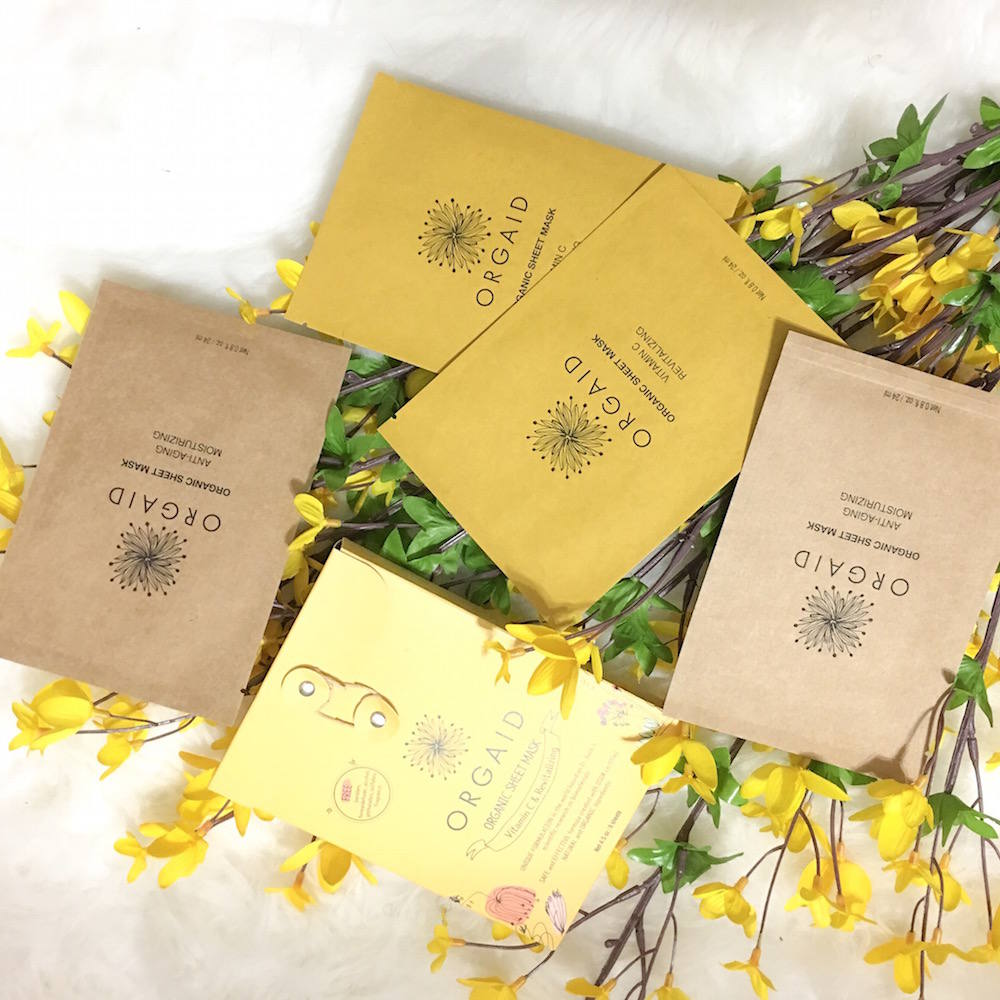 Oh K! Glowing Skin Gold Leaf Gel Mask $9.50
I typically get my sheet mask from Sephora, Ulta, or the DermaStore, but there are times with K-Beauty offered on Urban Outfitters or Asos catch my eye. Like these K-Beauty Gold Leaf Gel Mask. They're fun to try every once and a while to switch things up a bit.
Buy Here: Asos.com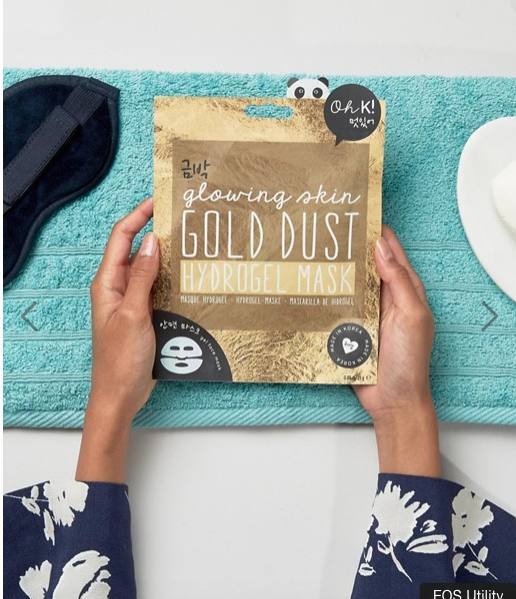 Karuna Let It Glow $39
Karuna never disappoints with the sheet mask sets. Remember the set from Valentines Day? The Let it Glow set has something for your feet, hands, eyes, and face. Plus, it contains their new Mud Mask! If you're new to trying out sheet mask, this is the set for you!
Buy Here: Karunaskin.com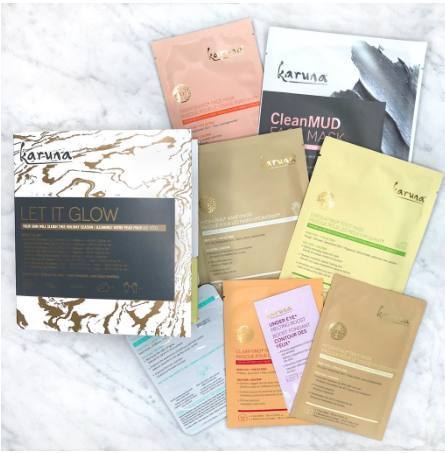 LANEIGE Water Pocket Sheet Mask $30
LANEIGE is a brand that I've been trying out for the past two months, and I'll be sharing my thoughts with you later on the blog. These sheet masks are a bit different from others that you've seen in that they contain diamond "water pocket" that release the essence targeted for a specific skin concern slowly. Another bonus is that these masks are "non-slip" which means you can actually do other things while taking care of your skin care needs. This is huge for me as most times I don't want to just sit still while using a sheet mask.
Buy Here: us.laneige.com or Sephora.com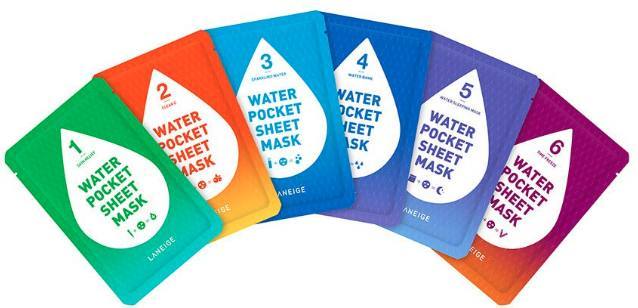 Too Cool For School My Skin-licious Secret Pantry $24
Buy Here: Sephora.com
This is another K-Beauty brand that I love to use. One of my favorite mask from the Too Cool For School line is the firming mask since I'm aging a bit I try to use item that will assist me in those areas.  With there being five masks in the set you can easily break it up into great stocking stuffers.
Must Try: Too Cool For School 24K Pumpkin Mask