This post is sponsored by BabbleBoxx.com on behalf of Sauza® Tequila thank you for allowing me to share my favorite brands with you.
Entertaining and celebrating are two of my favorite things to do. I was so excited to be able to combine them by celebrating the fact that I successfully defended my Ph.D. Dissertation (finally) and thanks to Sauza® Tequila, pull together a "fiesta-worthy" celebration complete with luxury Mexican-inspired serving pieces, Tacos, Nachos, and of course, some smooth tasting tequila!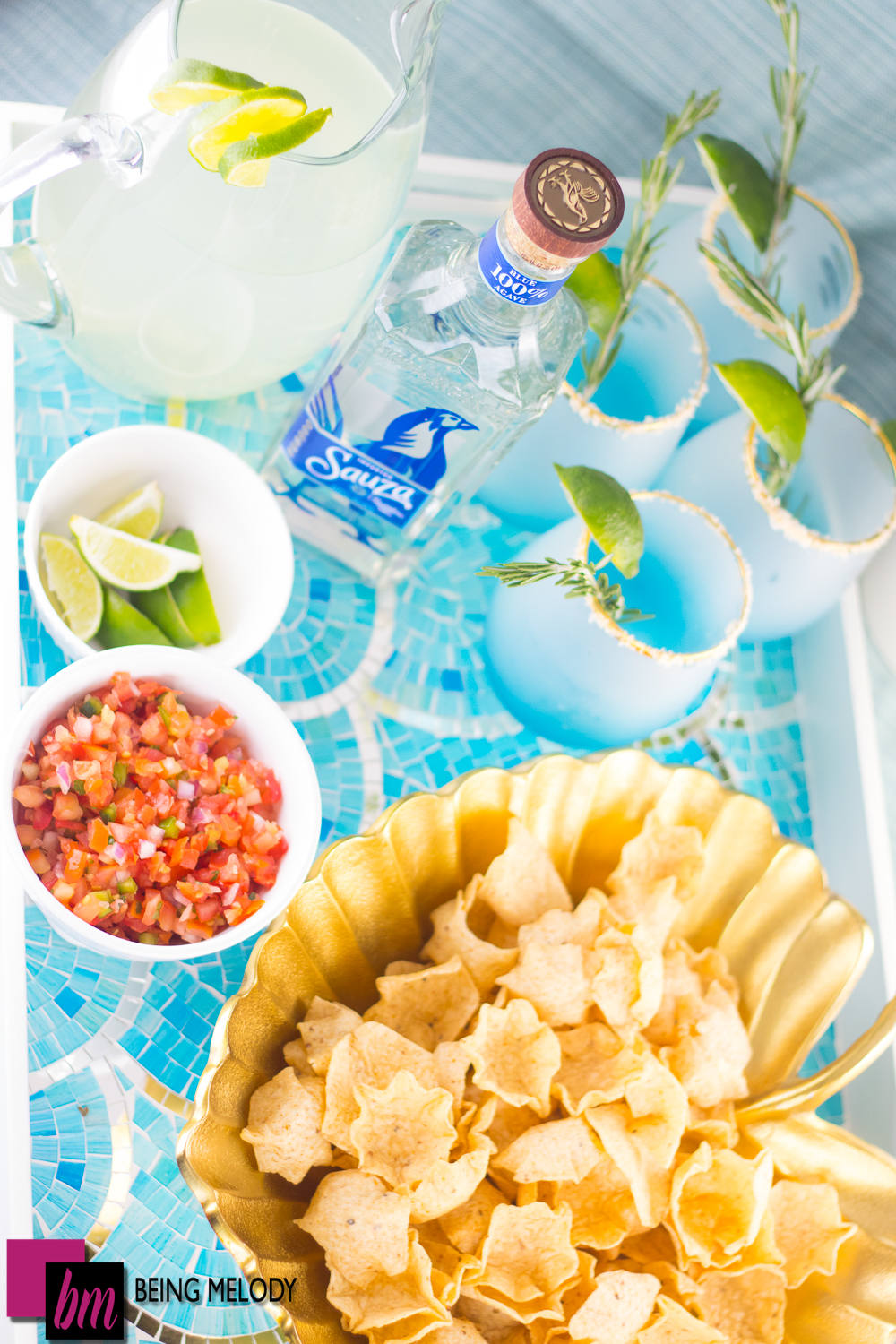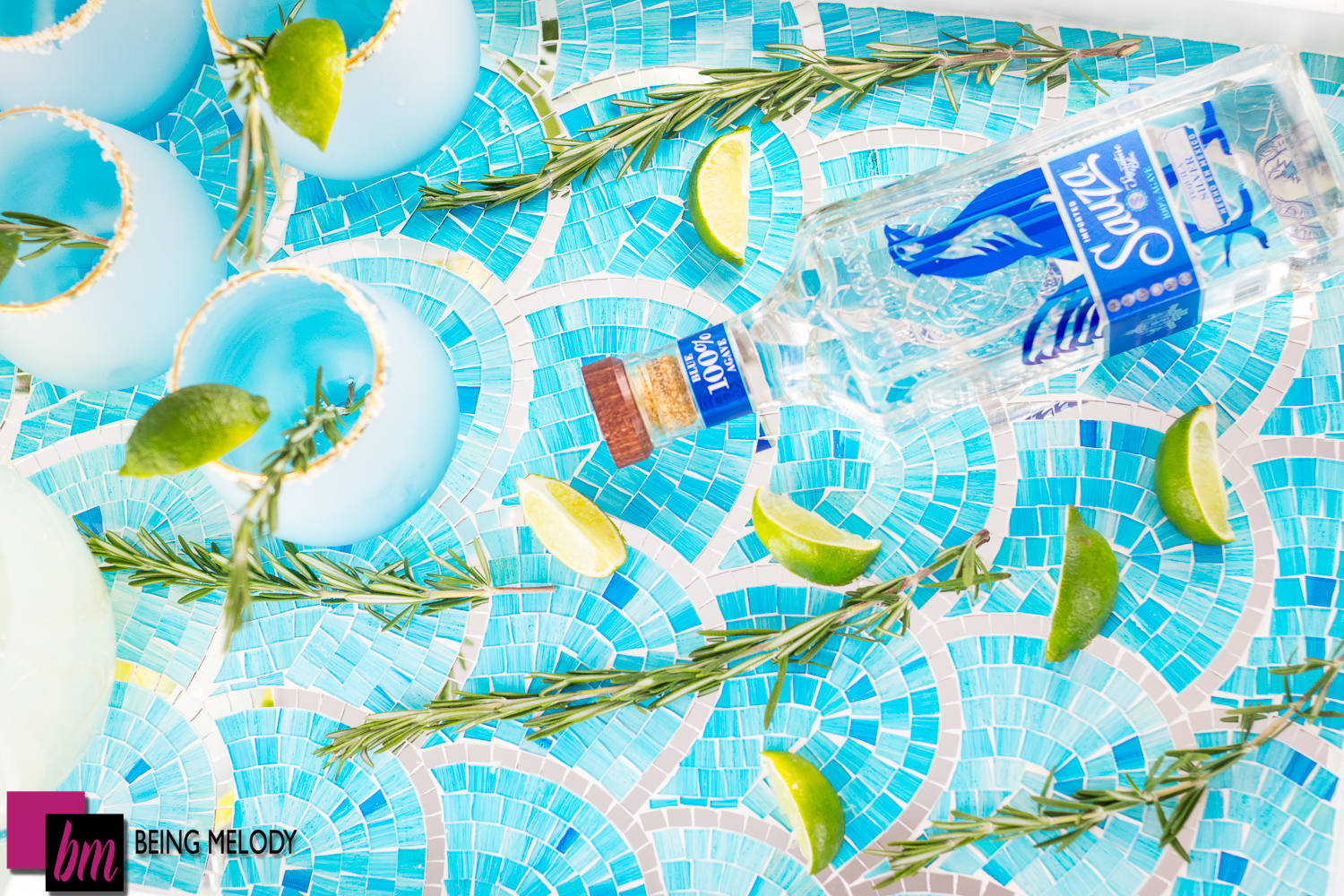 When I entertain, I go all out because for me it's all about making memories that you can look back on and smile. It's weird because I'm a Fauxtrovert (fake extrovert) and usually choose to sit on my couch as opposed to going out, but when I have friends over to my place, I don't want them to think of being anywhere else. As this was a Cinco De Mayo inspired gathering, I decided to channel a luxury Mexican resort since our weather hasn't made up its mind as to exactly what the temperature should be in our area. There's nothing more exciting than feeling like you're being swept away to somewhere exotic and feeling a little bourgeoise, so I thought the gold-rimmed glasses were the perfect touch. Surprisingly, while my decor got a few ooh's and aah's it was actually what was in those gold rimmed glasses that stole the show!  The cocktail of the night was a classic Margarita which I decided to serve pitcher style instead of making them individually. One of the best things about serving pitcher-style margaritas is that it makes things super easy on the host allowing me to mingle, eat, and enjoy myself as well.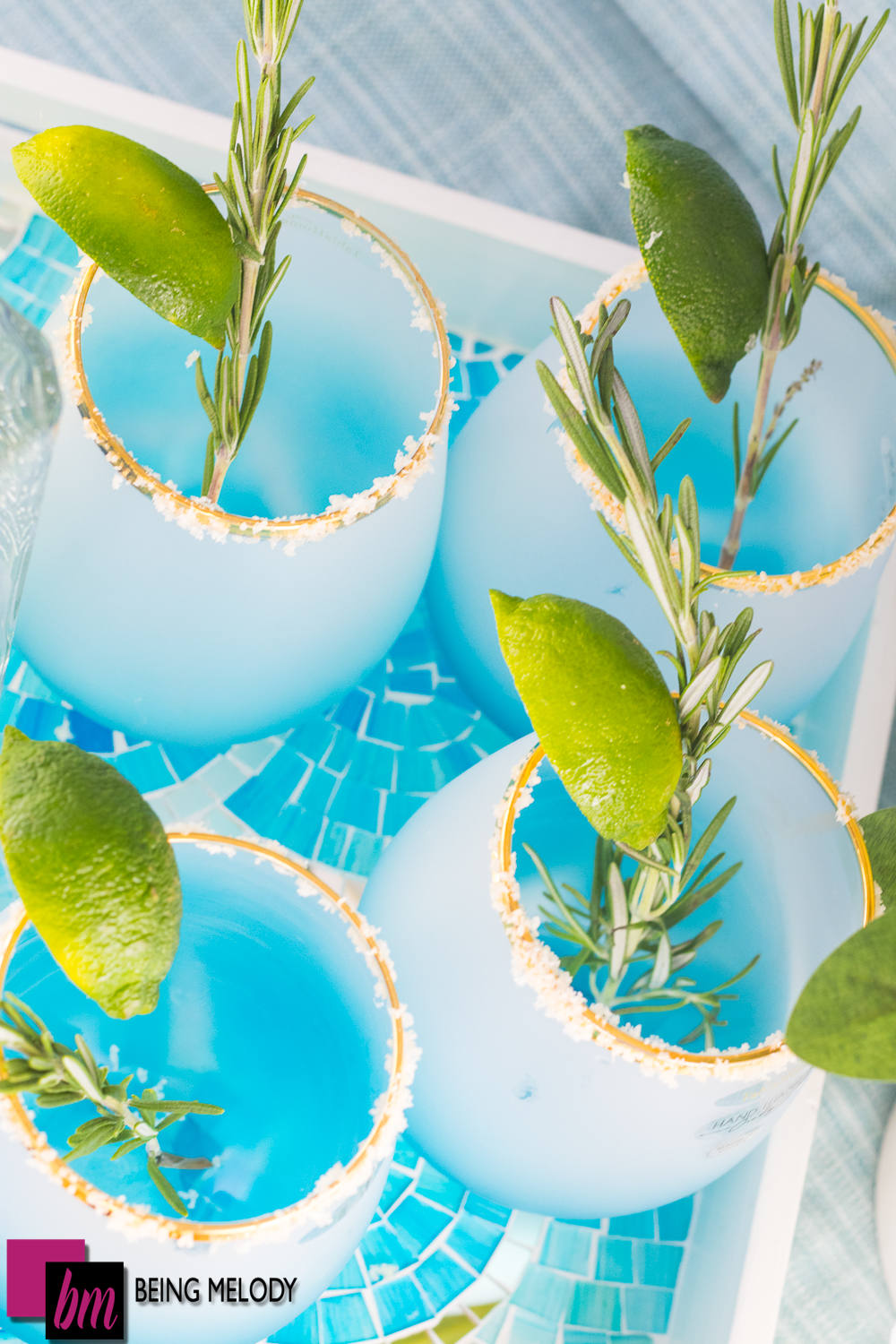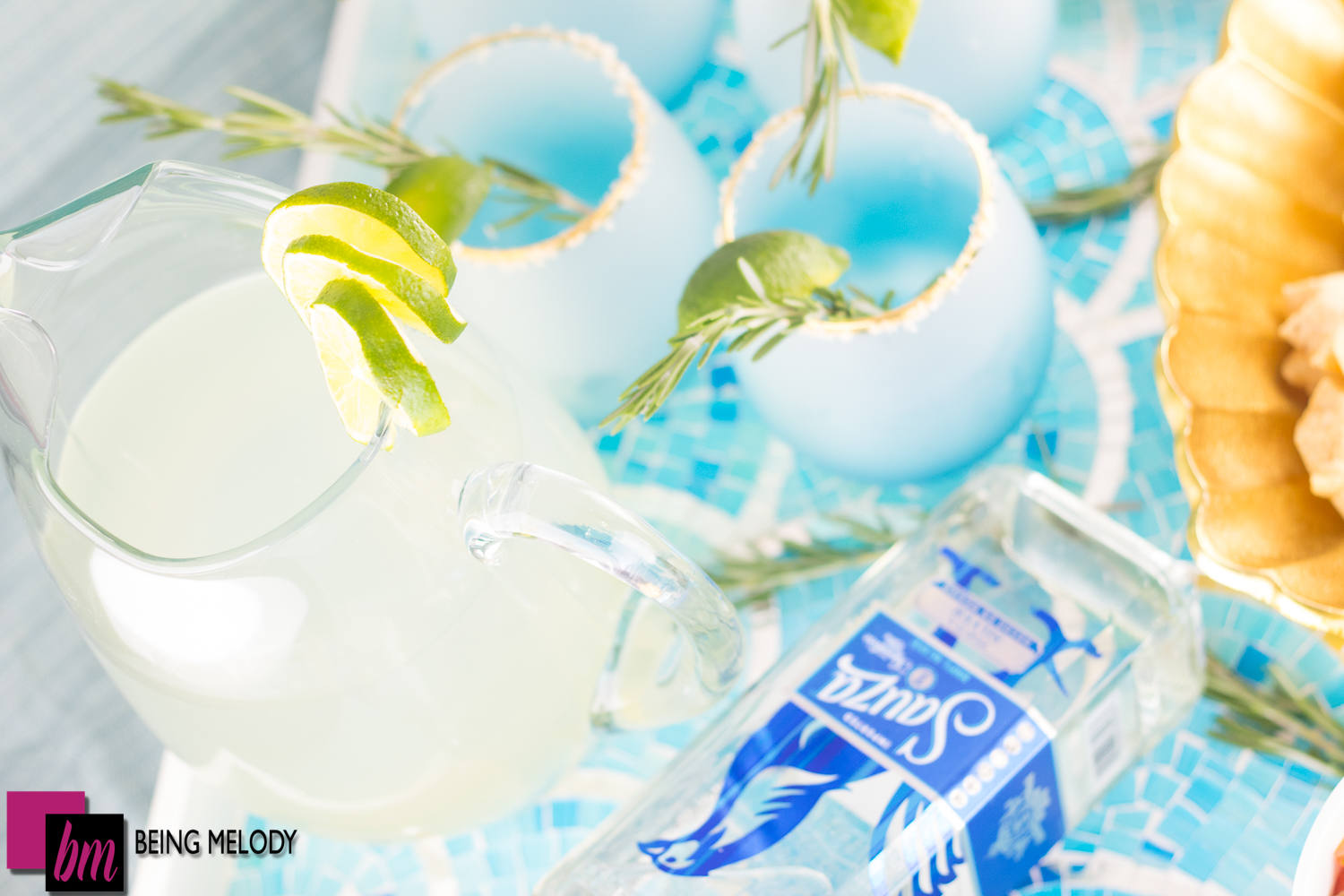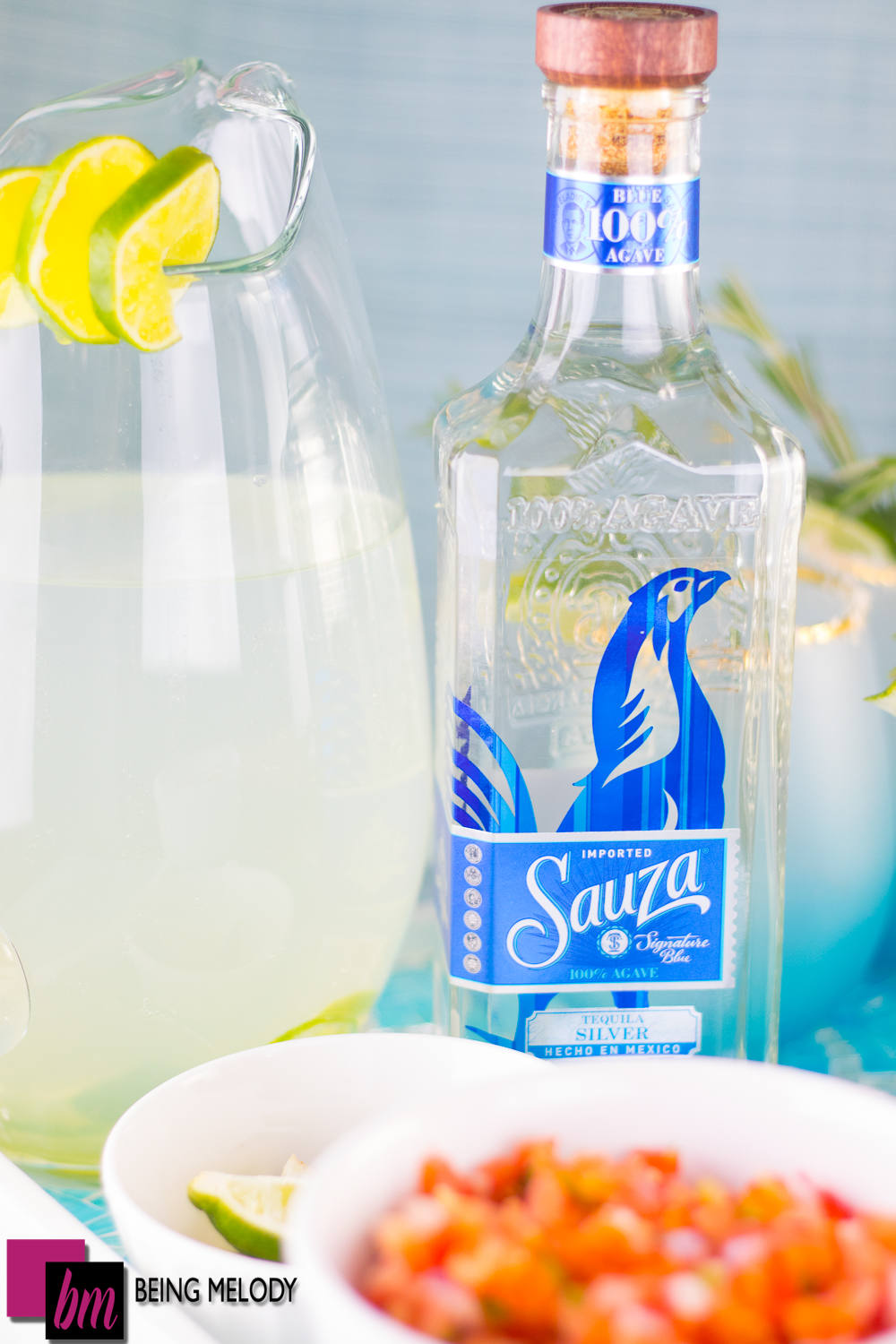 For my Margarita's I used the Sauza® Signature Blue Silver Tequila that's made with 100 percent blue weber agave at the renowned Sauza Distillery in Jalisco, Mexico. Sauza® Tequila is so smooth tasting and paired extremely well with all the Mexican-inspired eats. This particular tequila has slightly sweet yet clean taste which I for one enjoyed. The recipe for the pitcher style Margarita's is pretty simple. Just use your favorite Margarita mix, or if you're feeling fancy make your own, and add the tequila to taste. Of course, don't forget the salt rim!  As a host, the only thing I had to do was make sure the pitcher never ran empty and that the guest was getting enough to eat. It was the perfect gathering, and the food was pretty good (pats self on the back).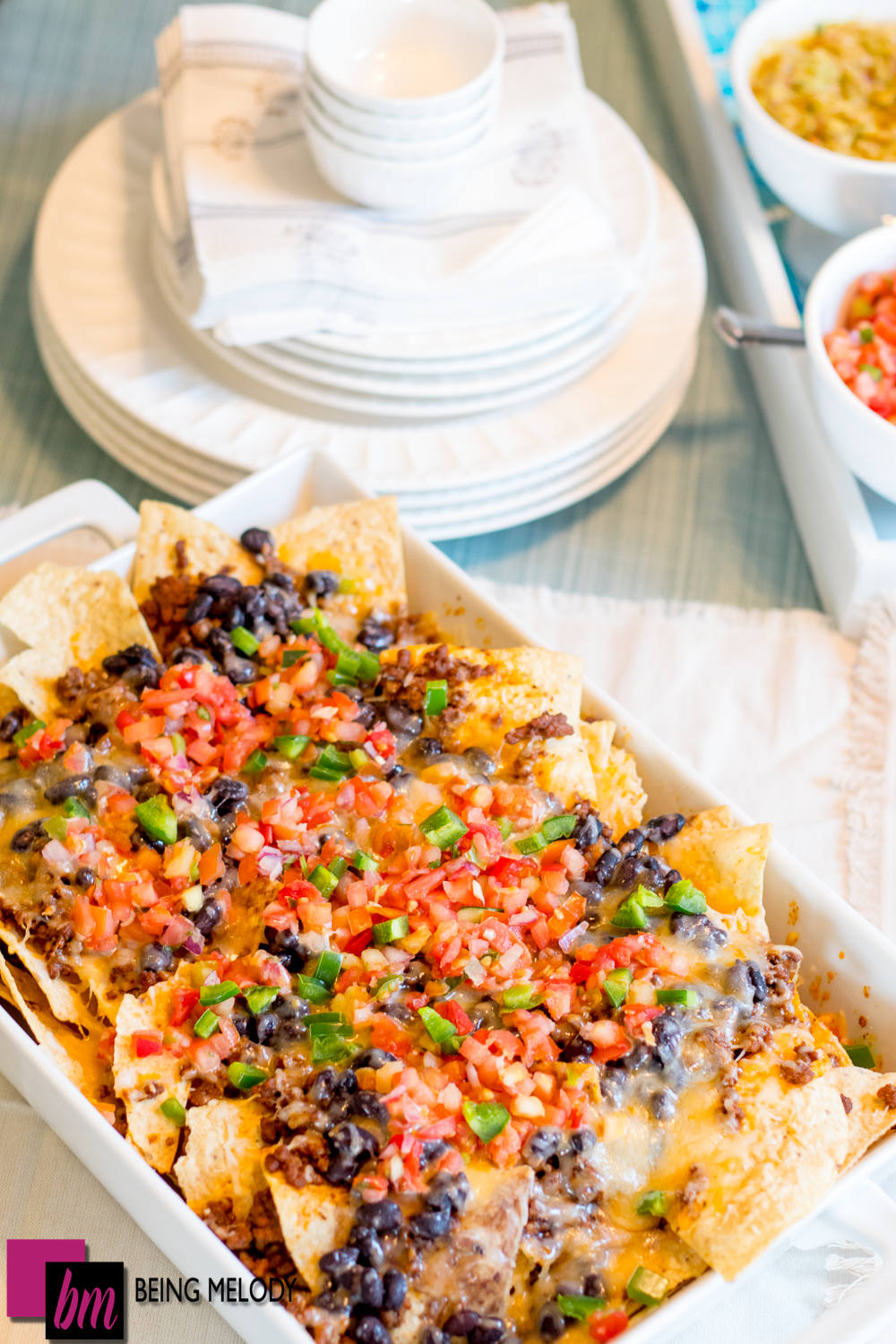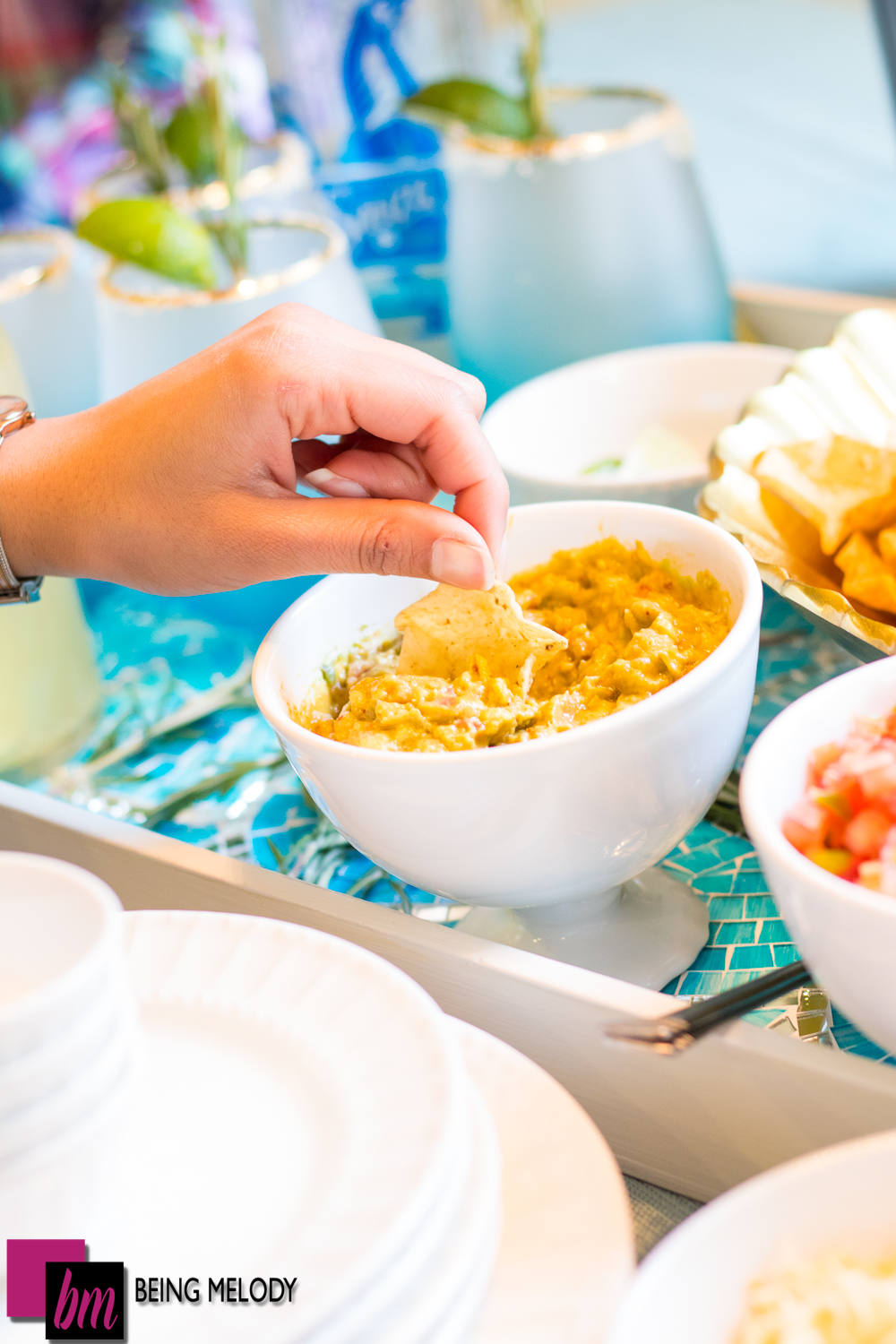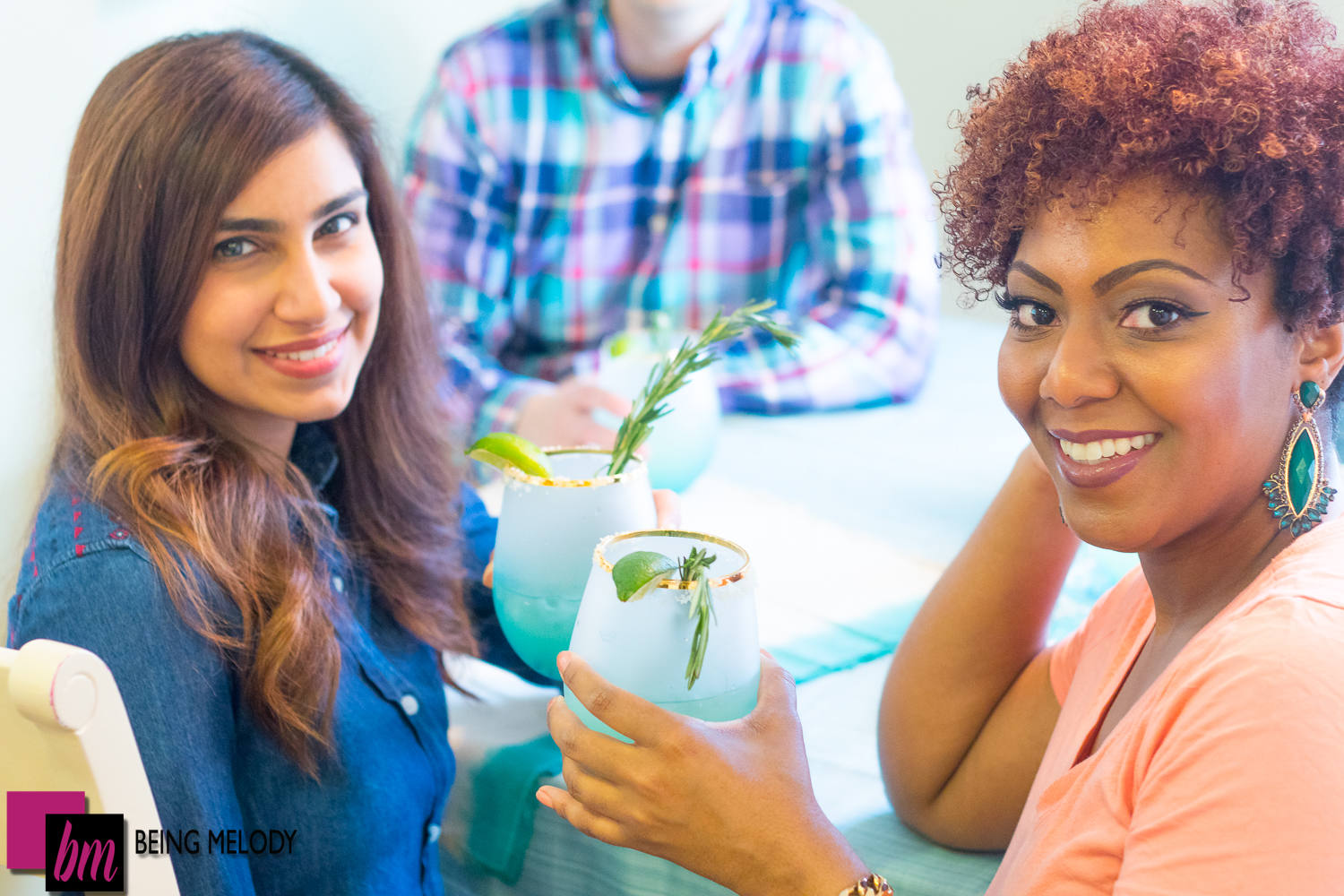 We ate, laughed, talked, and sipped the night away, responsibly of course. If you're throwing a Cinco De Mayo party or going to one, do yourself a favor and make sure you use or bring Sauza® Tequila, specifically the Signature Blue. Your guest and friends will love you for it. If you're looking for cocktail recipes check out the Sauza® Tequila website where there are several to choose,
No matter how you plan to celebrate the Cinco De Mayo holiday make sure, you do it responsibly.
Drink Smart®
Sauza® Blue Tequila, 40% alc./vol. ©2017 Sauza Tequila Import Company, Chicago, IL
Sauza® is a trademark of Jim Beam Brands Co. ("Beam") and is used with permission. The information, comments, and ideas expressed in this post do not necessarily reflect the views or opinions of Beam, its affiliated companies or any of their directors or employees.