This post was sponsored on behalf of Alizé via One2One Network. All opinions stated are my own.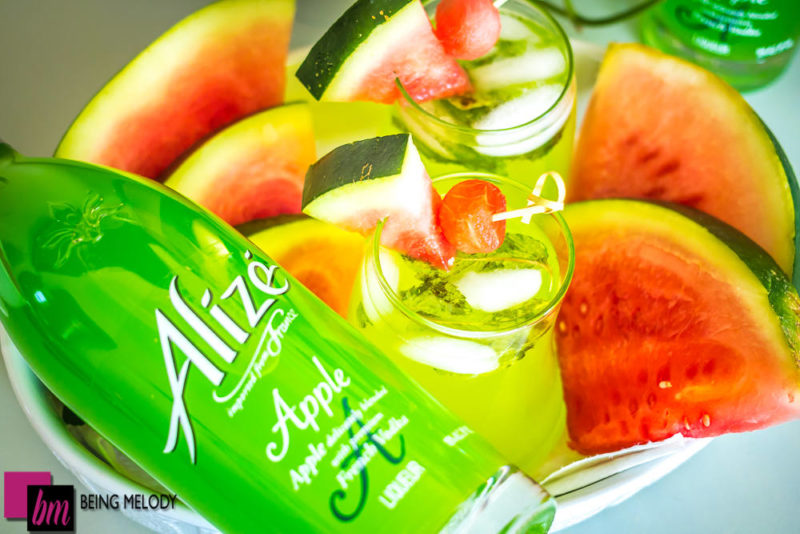 The past few summers I've been sharing some delicious girls night out cocktail recipes with you all and I couldn't let the summer go by without giving you another one. This time we're pouring up Alizé Apple an intensely unique and inviting, yet succulent infusion of ripe, delicious apples delicately blended with premium French Vodka.
I've been really into refresher type drinks lately, especially the Pink Drink from Starbucks or the Watermelon Lemonade from Chick-fil-A. With Chick-fil-a not being open on Sundays and the Pink Drink making my pockets feel blue. I thought I'd create my own fruity drink by mixing the Alizé Apple with some homemade lemonade to create an Alizé Apple Mint Lemonade.  I guess you could call this an "adult pick me up".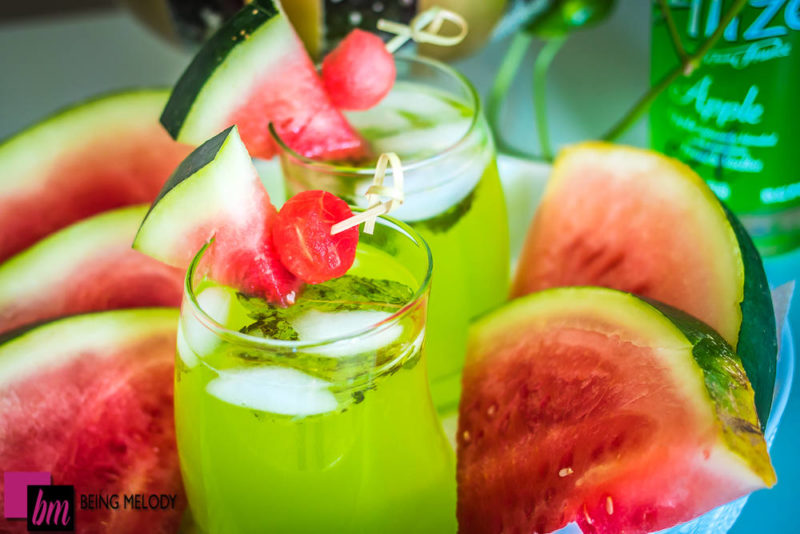 What I like about the Alizé Apple is that the apple flavor isn't overpowering. I usually tend to stay away from Apple flavored vodkas exactly for that reason. I felt that it mixed seamlessly with my lemonade and when paired with a sweet snack like watermelon the drink was perfect!
To make the Apple Alizé Mint Lemonade muddle mint leaves into a glass then mix 1 part Alizé Apple with 2 parts Lemonade. It's seriously that easy! You can also enjoy Alizé Apple on the rocks or mixed with tonic or seltzer water.
If Apple isn't your jam don't fret, there are several flavors or Alizé and you can locate a store that sells them through this link.  Be sure to also check out my other recipes featuring Alizé French Vodka below.